Your Search for the Best Personal Loan Company Ends Here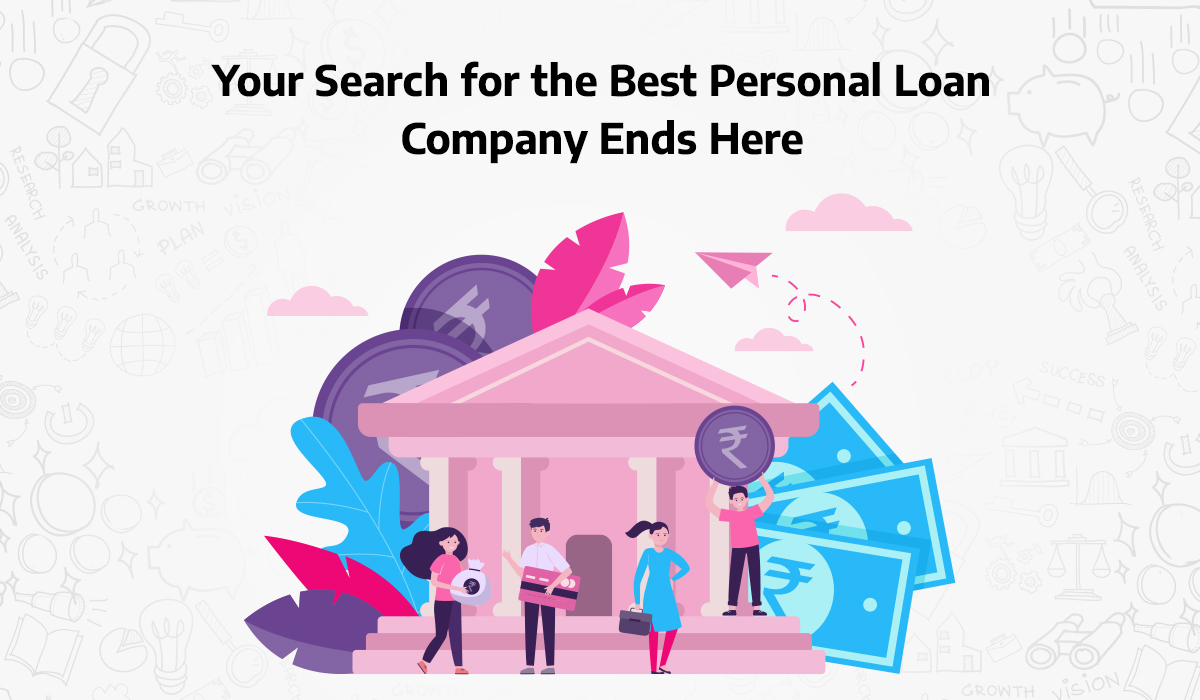 Top Personal Loan Company in India
An ideal mix of convenience and flexibility, a Personal Loan can make achieving a few life goals easy. The minimal documentation procedure ensures approval without causing stress or unnecessary delays. Our loans are collateral and hassle-free, and come through with quick disbursement.
Read on to learn more about Personal Loans from Clix Capital.
Why Do I Need a Personal Loan?
Personal Loans are the most flexible means to meet various financial needs. You can avail them for multiple reasons for Personal Loans at Clix Capital – one of India's leading Personal Loan companies with end-to-end digital processes. So the applicants do not have to visit us personally. The documentation requirement is minimal.
What's more, our loans have no end-use restriction, so you can use the loan for any personal purpose. To get instant approval and quick disbursal, apply on the Clix Capital website from anywhere, anytime.
Great Reasons to Choose Clix Capital for Personal Loans
As a Personal Loan company in India, we have been offering lucrative financial products for several years.So why is Clix Capital considered one of India's best Personal Loan Companies?
• Usage Flexibility: The flexible nature of a Personal Loan is a significant advantage. You can use this financial resource for any necessity without limitations, be it for a wedding, home renovation, travel, medical expenses, or education.
• Quick Disbursal: Loan approval is usually quick. Applicants who meet the personal loan eligibility criteria and have an Experian credit score of 630 or above have a definite advantage. This makes a Personal Loan from Clix Capital a great best bet during an emergency.
• Minimal Documents: We do not require you to upload a chest of documents for Personal Loans. We require only a limited number of documents for Personal Loans. Minimal documentation makes loan processing much faster and streamlines it in your favour. It ensures a hassle-free process that can help you escape a financial crisis faster than you think.
• No Collateral Required: Eligible applicants do not need to pledge any collateral. This is arguably the biggest advantage of Clix Capital's Personal Loans: applicants' assets remain safe while they get urgent financial assistance.
• Budget-Conducive Repayment: We offer flexible loan tenures of 12 to 48 months, and you can choose one that suits your budgeted outlay the best.
• Attractive Interest Rates: Our Personal Loan interest rates are competitive and affordable for salaried professionals.
Simple Guidelines to Get Your Personal Loan Application Approved from Clix Capital
Despite the ease of application, getting approval for a Personal Loan might not always be a cakewalk. Below are simple guidelines to ensure your application gets approved with Clix Capital.
• Fulfil the Eligibility Criteria: Check our simple eligibility criteria before applying and ensure you meet it to get approval.
• Maintain a Decent Credit Score: We require an Experian credit score of 630 or above for easy loan approval at the best Personal Loan interest rate.
• Provide Accurate Information: Furnish accurate information about identity, address, and income while filling out the application form for instant approval.
• Decide the Loan Amount Carefully: Decide the loan amount after evaluating your loan requirement carefully. Applying for a loan according to your need, income, and repayment capacity helps plan repayment better. You can use our Free Personal Loan EMI Calculator to calculate your loan EMIs based on your loan amount, interest rate and repayment tenure.
Why do most people need a Personal Loan?
Personal Loans are quick funding options available to salaried professionals online. You can borrow a Personal Loan for any of the reasons, including:
• Travel Loan: You can visit your favourite destination in India or abroad with a Personal Loan for Travel. The loan amount can be used for all travel-related purposes like air/train tickets, hotel bookings, sightseeing, etc.
• Wedding Loan: Free yourself from the burden of wedding expenses with our Personal Loan for wedding. Use the loan amount for making bookings for the venue, caterer, guest transportation, or even paying for wedding dresses and jewellery.
• Loan for Education: Enhance your skills with the professional course you always wanted to pursue. Besides paying for the course fee, you can use the loan amount for paying for study materials, buying a dedicated laptop, or any other course-related expense.
• Medical emergencies: In case of emergencies, use a Personal Loan for medical emergencies. Though we hope you never need one for this kind of use. Utilise the loan amount for paying hospital bills, ambulance charges, pre and post hospitalisation expenses, and even medicines.
• Home renovation/expansion: Transform your home to a Pinterest masterpiece with a Personal Loan for home renovation. Use the loan amount for upgrading the kitchen, changing the interiors of the home or improving the facade.
A Personal Loan is the quickest and safest way to access funds from our website. We strive to make the loan process quicker and easier so you can get the funds you need, when you need, without hassle. So go ahead and breathe easy with flexible repayment, super quick approvals and low-interest rates. minimal processing fees make us the most preferred loan company among salaried professionals.
FAQs
1. Can I use a Personal Loan for anything?
Yes. You can use a Personal Loan for anything legal (ahem ahem!). We do not ask for the loan's end usage as far as you repay the EMIs on time.
2. How do I check Personal Loan eligibility?
You can find the eligibility criteria for taking a Personal Loan on our website. You can also use our Personal Loan EMI calculator to calculate EMIs according to the preferred loan amount, interest rate and repayment tenure.
3. What is the maximum loan amount I can borrow from Clix Capital?
Clix Capital offers Personal Loans of up to ₹ 10 Lakh, depending on your loan requirement, credit score, income, and repayment capacity.
4. How to select the suitable repayment tenure for a Personal Loan?
Repayment tenures range from 12 to 48 months. You can select the tenure based on your repayment capacity.
5. What documents are required to apply for a Personal Loan?
The documents required for Personal Loan at Clix Capital include identity proof, address proof, and income proof. So, you should have documents like an Aadhaar card, PAN card, driving licence, passport, salary slips, account statements, and ITR.