Regarded as the 'Oxford of the East', Pune is India's second major IT hub. It is home to many established and growing businesses, making it a major player in the Indian and global economy. Pune has prospered recently due to a cluster of businesses establishing themselves in the engineering, information technology, and automotive sectors.
Considering the business expansion in Pune can be a tough but worthwhile endeavour. Every business needs capital to operate, and for business owners or managers, securing such funds is rarely straightforward.
Clix Capital offers Business Loans in Pune without any type of security but with a simple online application that requires little paperwork. The loan amount is at your disposal and discretion to do whatever you choose with it for your business. Additionally, to make it even more effective, you have the option of choosing a repayment period that works for you.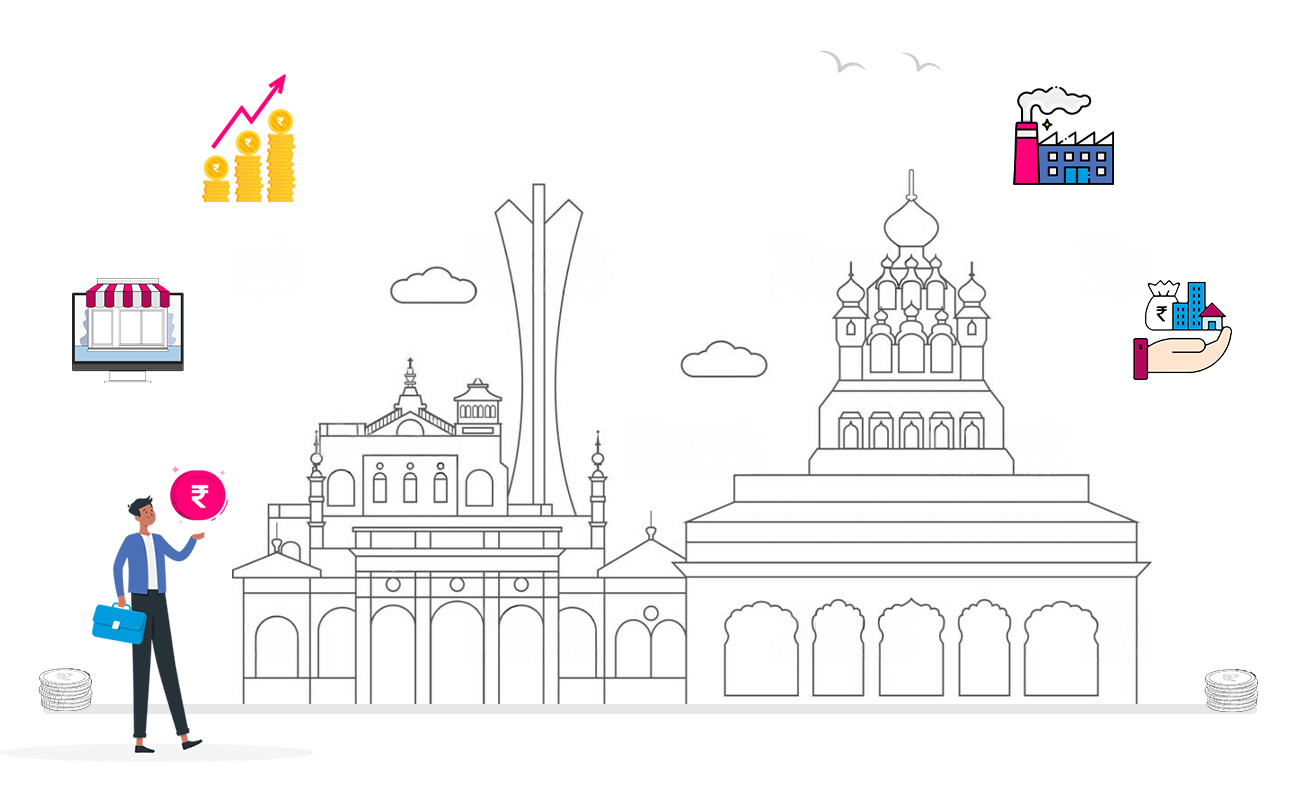 Features and Benefits of Business Loans in Pune

Higher loan disbursal amounts
With us, you can get a loan amount of up to Rs. 50 lakhs.

Faster and smooth disbursal
Even if your neighbourhood speed breakers take away the smoothness of your drive, Clix Capital's smooth loan disbursals are a given!

Collateral-free loans
The give-give culture is a big no in relationships, but with Clix Capital, it's all good. We give you loans without collateral.
Competitive interest rates
That DU seat is so competitive, but so are our interest rates.

Extended loan tenure
Wire extensions are out of trend, but extended loan tenures aren't with Clix Capital.

Quick approvals
Yes, you read that right. We approve your loans quickly and instantly.
Is my Business eligible for a Loan?
| | |
| --- | --- |
| Is there an age requirement for getting a loan? | Between 21-65 years. |
| If I want to get a loan for my business, how old should it be? | Ideally, it should be at least 3 years old! |
| Is it necessary to have a credit score? | Yes. A CMR score of 6 and a CIBIL of 700 are sufficient! |
| What should my business turnover be? | It should be a minimum of Rs. 1 Crore |
What will the Interest Rates look like for a Business Loan in Pune?
Depending on the type of company, different interest rates for business loans in Pune apply. Your company must make at least Rs. 1 crore in annual sales to qualify for the loan. Additionally, your chances of being approved for a loan with a reduced interest rate will increase if you have a history of making on-time loan repayments.
What documents do I need to apply for a Business Loan in Pune?
When your KYC is updated with your Aadhaar and PAN, you don't need to upload or submit the documents anywhere else. You can get them verified online within a matter of minutes. In other cases, the following documents may be required.
Bank statement
A bank statement covering the last 6 months will do the job!
Business registration proof
This will tell us about your business's requirements for you to avail the Loan.
Proprietor(s) PAN Card Copy
A copy of the proprietor or owner's PAN Card is needed for verification purposes.
Proprietor(s) Aadhar Card Copy
A copy of an Aadhar Card will do.
If applicable, the partnership deed copy should be attached for verification as well.
A copy of your Company's PAN Card will also be required.
How Do I Apply For A Business Loan in Pune

Fill out
the application form.
It takes only 3
minutes!

Have a quick chat with our representative to learn about your Business Loan

Sit back and
relax! You are on
your way to secure a
business loan.
Frequently Asked Questions
What process does Clix Capital follow after I apply for a finance loan?
Once you apply for the loan by filling out our application form, we see your eligibility- whether you can avail the loan. If all goes well, you'll need to upload all necessary documents and our representatives will do their thing. After this, your loan application will be approved.
How long does Clix Capital take to sanction my loan?
We sanction your loan as quickly as we can. We never let you wait, no matter what.
How will the loan be disbursed to me?
Your loan amount will be disbursed to the bank account provided by you in the application form.
How can I see my loan statement?
Can I pre-close my loan?
Yes, you can pre-close your Business Loan with nominal charges that won't hurt.
Click here and get ready for success
Apply now for simple, fast, and accessible loans for business from Clix.