What is SME Loan and How a Small Business can Benefit from it?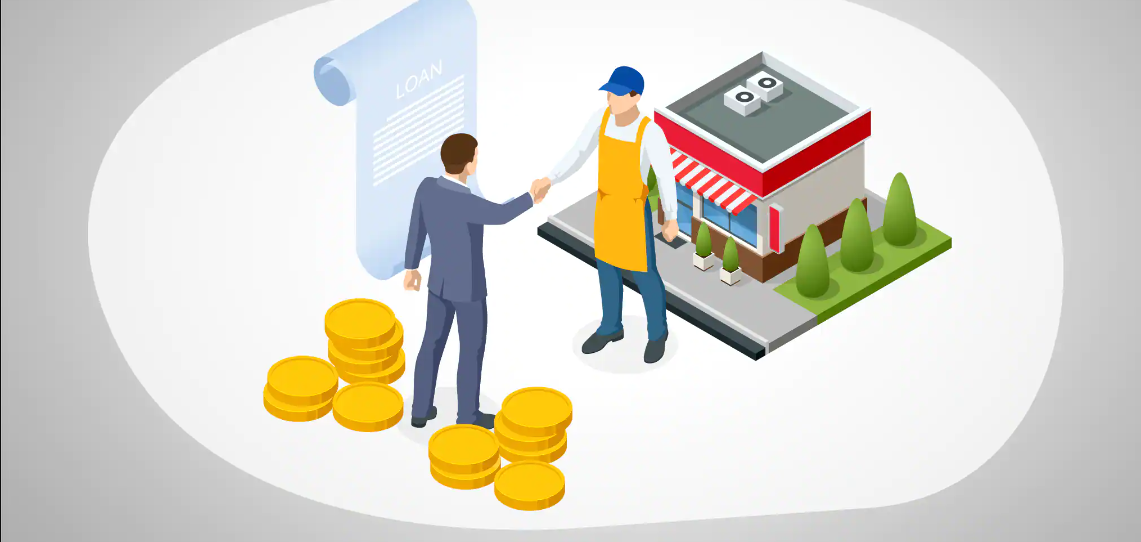 Small businesses are an integral part of the Indian economy. However, despite making a major part of the business segment, a large number of small and medium enterprises find difficulty in sustaining their daily operations. All businesses require money to expand and grow to reach a higher level of success. This is where SME loans can be of use. SME loans are unsecured loans for existing businesses that business owners can use.
To help small businesses meet their financial requirements, many lenders are offering small business loans that cater to their special needs. Let's find out more about these loans and how SMEs can benefit from them.
What is a Small Business Loan?
A small business loan is a collateral-free loan that lenders make available for small and medium enterprises. It is a kind of credit facility that SMEs can take for their working capital, long-term, growth, or expansion needs. By taking an SME loan, small enterprises can realize their potential to the fullest.
What is an SME Loan?
An MSME has limited resources as compared to established businesses, but the need for funds can arise at any time. For instance, a small chemist shop might have seen an increased demand for products during the Covid-19 pandemic. To meet this demand, they can take a small business loan to purchase their inventory without relying on the cash flow. If your business has been running successfully, you can take a loan to shift to a better workplace or open another branch.
For that, you will need money to pay for property, staff, establishment, and other necessities that you can fund with an SME loan. A small business may need funds for a variety of purposes, like to handle everyday operations or to expand. The best thing is that SME loans are easy to apply for. They also have easy eligibility conditions and minimal documentation requirements, thus making them small-business friendly in many aspects.
How a Small Business can Benefit from an SME Loan?
An SME loan is easier to access for a small business than a regular business loan offered by banks. This is because it is specifically designed to support small business needs. These are some of the ways a small business can benefit from a small business loan. Minimal Documentation Requirements
The major advantage of SME loans is that they have minimal documentation requirements.
While a regular business loan requires extensive financial documents, property deeds, and a list of partners, owners, and shareholders, you need only the basic documents to apply for a small business loan. For Clix Capital, you just need the following documents:
Completed loan application form
Passport size photograph
Identity Proof, which may be your Aadhaar Card, PAN Card, or government ID if you are a government employee
Address Proof, which can be your Aadhaar Card, passport, driving license, voter ID card, or utility bills for the last 2 months
Proof of Ownership
Financial Documents, which include the following:
PAN Card for a firm, company, or individual
GSTIN
6-months bank statement
Copy of the most recent Income Tax Return form
Computation of income, audited balance sheet, and profit & loss account for the last 2 years
Proof of continuity of the business of 3 years, which can be your sales tax certificate, establishment, ITR, or trade license
To meet these minimal documentation requirements, you do not need to run from pillar to post to arrange them. No Collateral Requirement Small business loans are unsecured, which means you do need to pledge any asset, property papers, or business equipment for availing them. Competitive Interest Rates Since small business loans are specifically designed to help SMEs, the applicable interest rates are affordable and competitive.
Also Read: Top Business Loan Lenders In India
Flexible Repayment Tenure The SME can also choose their repayment tenure as per their comfort level and repayment capacity. For instance, Clix Capital offers SME loans for 12 to 36 months (12 to 48 months for self-employed professionals). You can use a business loan EMI calculator to choose your repayment tenure as per the EMI amount you are comfortable paying every month.
Clix Capital provides easy SME loans of ₹ 5 lakhs to 50 lakhs to small businesses to meet their capital needs. With minimal documents, you can avail them easily without any collateral. SME loans from Clix Capital offer comfort and convenience to make borrowing affordable and simple. apply now and give yourself the funds required for operations, expansion, and growth.

For any queries, find us on Facebook, Instagram, LinkedIn, Twitter, or WhatsApp. You can also reach us at hello@clix.capital.com or call us at +91-120-6465400.T&C Apply*.