Personal Loan in Delhi
Being the capital and economic hub of this nation, Delhi is one of the most expensive cities in India. When compared to Bangalore and Mumbai, the cost of living in Delhi is significantly higher. This metropolitan powerhouse is home to millions of salaried, self-employed and individuals working in government jobs earning their livelihoods.
Almost every individual plans their finances to be able to achieve their short term and long-term goals. However, sometimes, due to some unexpected situations, financial emergencies may arise. In such situations, Instant personal loan can be the best bet. Personal loans in Delhi are readily available from Clix Capital through a hassle free process. They are the quickest option if you don't have enough assets for any collateral. The amount of funds available as a personal loan ranges from INR 50,000 to INR 10,00,000 with tenure periods from 1 to 4 years.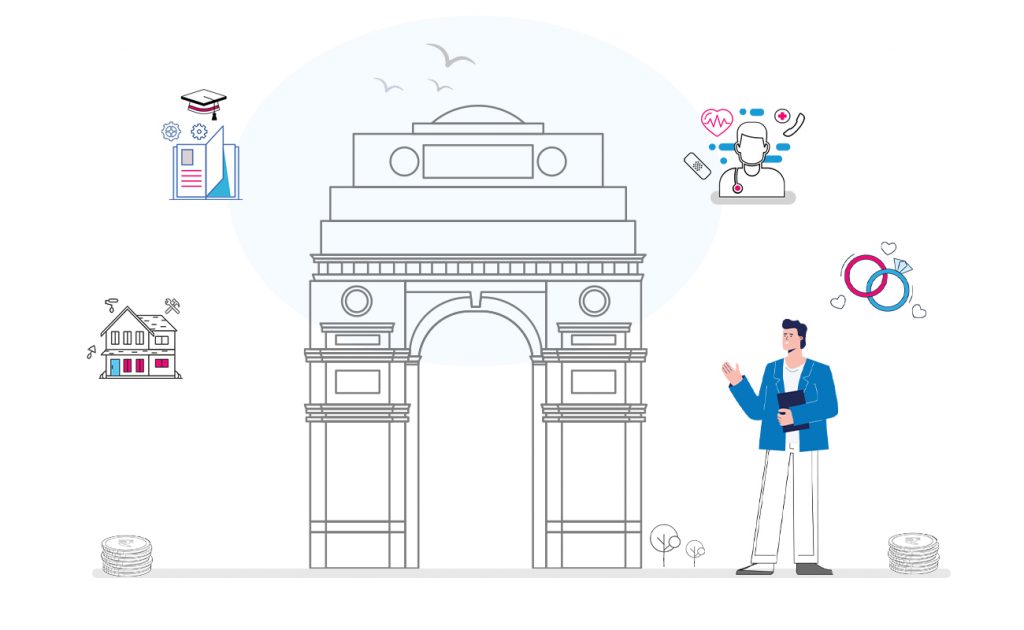 Why Clix Capital for Personal loan in Delhi?
When the challenge is about securing reliable source of funds to bolster your finances, personal loans by Clix Capital can come to your rescue. Whether your goal is to consolidate your debts or attain valuable assets – Clix Capital provides you with instant personal loan approvals and disbursals within 15 minutes*.
There is no need to worry about putting up a collateral, risking any valuable asset, or dealing with extensive documentation for your personal loan. At Clix Capital, we handle these for you by providing a hassle-free process to apply for loan online. Apart from this, you can always use the personal loan EMI calculator to look at what your EMIs may look like or check your credit score at no cost to acquire a detailed credit rating report.
Here's What Clix Capital Offers
Personal Loans From Rs 50,000 – Rs 10,00,000
Clix Capital offers funds as per your financial requirements. Take care of your personal financial goals with ease with Clix Capital Personal Loans in Delhi.
Personal Loan Interest Rates to match your needs
Interest rates on personal loans offered by Clix Capital is based on multiple factors and may vary depending upon the applicant's age, credit score, repayment history and tenure.
Customizable Repayment Options
Clix offers flexible repayment periods from 12 months to 48 months. This ensures that you face zero hassles while repaying your personal loan. Repayment tenures are offered according to your needs.
Quick & Seamless Personal Loan Approvals
With quick responses, timely approvals and seamless disbursal through a direct transfer to your bank account, you can withdraw money as per your financial needs within 15 minutes from applying*.
Online Application With Minimum Paperwork
Customers do not need to wait for a visit or walk-in to an office to submit any required documents; the entire process from personal information to KYC and e-mandate setup can be completed online while filling the application.
Required Documents for Personal Loan in Delhi
The documents required are as follows:
Validly completed application form
Passport size photograph
Identify proof (PAN Card, Aadhaar Card, etc.)
Address proof (Electricity Bill, Sale Agreement, etc.)
Income proof (Bank Account Statement, Salary Slips, etc.)
Eligibility Criteria for Personal Loan in Delhi NCR –
The applicant must be a salaried professional.
The applicant must earn at least Rs 20,000 each month.
The applicant must have credit scores of 630 and above.
The applicant's age must be between 21 to 58 years.
Eligibility for salaried individual – 6 months in current employment.
If you fit in the above criteria  — guess what? — you're eligible for personal loans from Clix Capital.
Apply Now!
How to Apply Personal Loan Online In Delhi
Step 1:  Check Your Credit Score for FREE & get a pre-approved offer
Check your credit score for free to get pre-qualified offers from Clix. A good credit score is essential for your financial flexibility, credit worthiness and can result in swift approval and disbursals. You may also use the personal loan EMI calculator for finding what EMI plan is best suited for you.
Step 2: Apply For Personal Loan from Clix
If you're eligible for an offer, once you receive the credit score, Clix Capital's system will share an offer with a link for you to apply. Click on Apply Now or visit the "Personal Loan" section, complete the online application form that only takes 3 minutes, and upload your valid documents. And done!
Depending on your credit score, if you're eligible, we will suggest the most comfortable personal loan plans and provide in-depth details about repayment tenure, EMI amount, and interest rates.
Step 3: Wait For Confirmation & Disbursal
Once you've submitted the application and uploaded all required documents, Clix Capital's customer representative may call you for a quick conversation. If everything goes well, your personal loan will be approved. Congratulations! The availed amount will get disbursed to your account within 15 minutes*.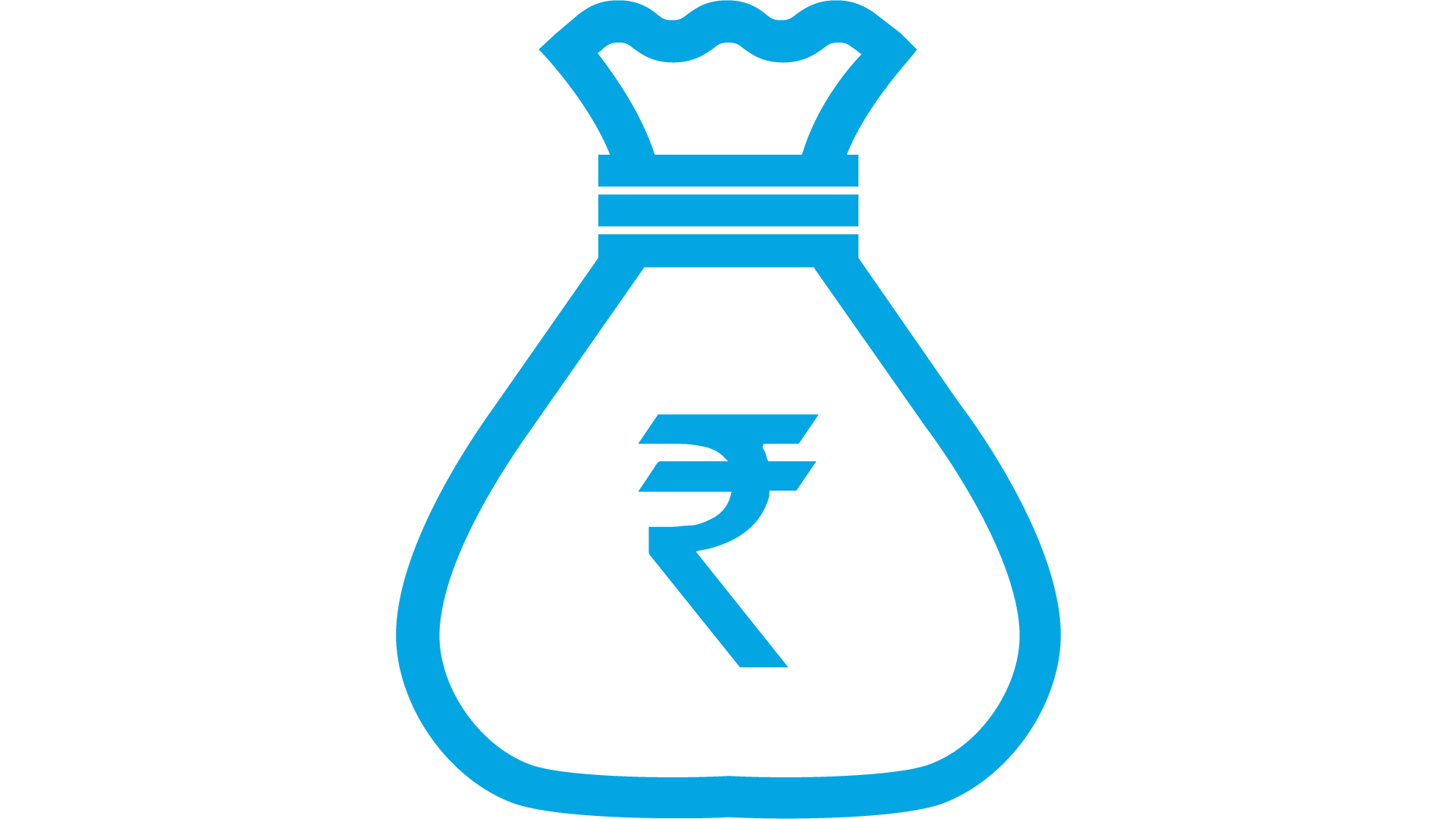 What Documents Do I Need to Provide?
Validly completed application form
We will provide you with a run-of-the-mill application form to detail out all the information we need before processing your personal loan request.
This photograph should be fairly recent and indicative of your current physical appearance.
Identify proof (PAN Card, Aadhaar Card, etc.)
This can be either your Aadhaar Card, PAN Card, or Government ID (if you happen to be a government employee).
Address proof (Electricity Bill, Sale Agreement, etc.)
Your Aadhaar Card is the go-to document here. In case your current address is not updated in Aadhaar card, one certified copy of any Official Valid Document (OVD) is required. These OVDs are either your Passport, Voter ID, or Driving License.
Income proof (Bank Account Statement, Salary Slips, etc.)
This comes in the form of your latest one-month pay slip or Form 16 for the current year.
How Do I Apply For Personal Loan in Delhi from Clix Capital?

1. Fill out the application form. It only takes 3 minutes to do so!

2. Check out & approve applicable interest rate, tenure and EMIs

3. Congratulations! The personal loan is disbursed to your bank account.
FAQs
Where can I borrow money in Delhi?
Clix Capital is the best place to borrow money in Delhi. Whether you need funds for a wedding, higher education, home renovation, vacation, or medical emergency, we offer unsecured Personal Loans without any end-use restrictions. Our interest rates are competitive, and repayment terms are flexible, making us one of the most preferred lending institutions for aspiring borrowers.
How long does it take to get a Personal Loan in Delhi?
Taking a Personal Loan in Delhi is a matter of minutes at Clix Capital. Once you submit the application form and provide a few details and documents, we verify them almost instantly and send a loan offer. After formalities get completed, we quickly disburse the loan directly into the borrower's bank account.
For how long can I repay the loan amount?
We offer Personal Loans for 12 to 48 months. Those having a higher repayment capacity can opt for a shorter tenure to pay off the loan quickly. Borrowers with a low monthly budget can select a longer term and conveniently repay EMIs. A Personal Loan EMI calculator is an excellent tool for choosing the loan tenure according to your repayment capacity. The best trick is to opt for the shortest possible loan term with budget-friendly EMIs.
What are the eligibility criteria to avail Personal Loan in Delhi?
To obtain a Personal Loan in Delhi from Clix Capital, the applicants should be 21 to 58 years of age with a monthly income of at least ₹ 20,000. Furthermore, they must be salaried employees with at least 12 months of work experience and six months in the same organisation. Aspiring borrowers should provide their identity, address, and income proofs to support their details and grab the desired loan amount. Applicants with an Experian credit score of 630 or above easily qualify for a Personal Loan at competitive interest rates.
Sounds too good to be true?
Get in touch now and we'll show you that simple, fast, and accessible personal loans are really possible!