6 Tips to Improve Your Odds of Getting a Business Loan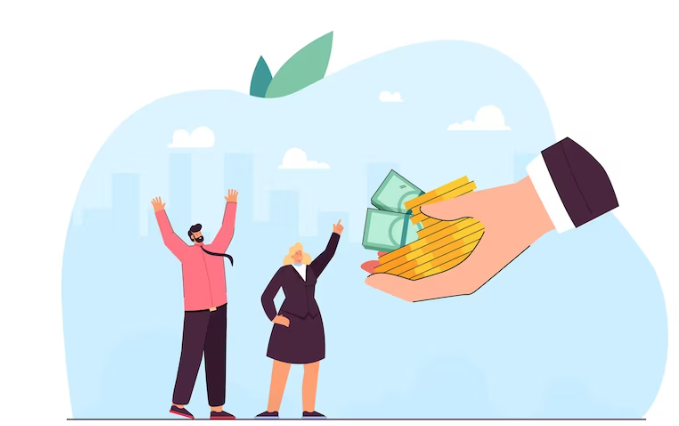 You might be running a successful business with a healthy profit. However, when you want to take the next step and expand your existing business, you may need to apply for a business loan to fund the expense.
Your best course of action would be unsecured business loans that you can avail for any purpose without any collateral, security, or guarantor. Whether you want to build working capital, buy inventory, upgrade equipment, hire staff, expand the workplace, or invest in marketing, you can avail an online business loan from Clix Capital right from the comfort of your smartphone or PC.
However, your business loan eligibility depends on several factors, including your industry, business vintage, annual earnings, credit score, and others. So, if you are planning to apply, follow these tips to improve your odds of getting a business loan.
1. Ensure Healthy Cash Flow for Your Company
Your business cash flow is a key metric that lenders look at while assessing your company's financial well-being. A positive cash flow assures that you can make your future payments on time, thus encouraging them to approve your loan application. Late payments leave negative marks on your credit report that can stay there for several years. This can not only reduce your credit score but also minimise your chances of getting loan approval. So, ensure that your business has a healthy cash flow before applying for unsecured business loans.
2. Check Your Credit Score
Your credit score holds extreme significance when it comes to availing credit, especially unsecured loans. Since the lender sanctions your loan without taking any collateral, they want to determine your creditworthiness by checking your credit history. You may not get a loan if you have a history of missing payments and defaulting on loans. Depending on this behaviour, a credit bureau assigns you a credit score that the lenders check to determine your creditworthiness.
Most lenders ask for a credit score of 700 or above to approve loan applications. Check your credit score and ensure that it meets your lender's minimum requirement. Applying for a loan with a low credit score will encourage rejection and reduce your credit score further. Even if a lender sanctions your loan, they will offer you a lower loan amount with higher interest rates. So, it is best to use the tips mentioned here to improve your credit score fast and then apply with improved chances of loan approval.
3. Do Not Ask for Quotes from Different Lenders
Asking for several quotations from multiple lenders may seem like a wise scheme to many. However, in reality, this plan can actually have a negative impact on your credit score. When you ask for quotes from several lenders, all of them pull hard inquiries on your credit report at a time, and each of them reduces some points from your credit score.
Also Read: 5 Reasons Why Indian Businesses May Face Rejection for Their Business Loan and How to Improve Your Chances
You may get multiple quotes from different lenders, but you should be careful while doing so. Rather than contacting several lenders, do some research to compare lenders and contact one that best suits your requirements, expectations, and budget. Doing this will not only save your time and effort but also save your credit score and improve your odds of getting loan approval.
4. Avoid Negative Balance
A consistent flow of cash significantly improves your chances of getting business loan approval fast. Lenders don't want to see inconsistencies in your balance sheet. For a lender, cash flow is the representation of your business's financial potential and your ability to repay the business loan you borrow.
If there are unfavourable balance entries in your balance sheet, it may become difficult for you to avail a loan. So, before applying for unsecured business loans, make sure that your business has a stable cash flow.
5. Find an Optimal Lender
Not all lenders are the same. They may vary in terms of their loan amount, interest rates, approval speed, application process, and others. So, do your research well and decide which lender will be the optimal choice for business funds requirements. Prepare a list of possible lenders and compare them based on their loan amount, interest rates, repayment terms, eligibility conditions, documentation requirements, approval speed, disbursal process, customer service, and others. Most lenders provide this basic information on their websites.
So, instead of requesting quotes from multiple lenders, research well and then apply. Apply to a lender that has eligibility conditions and documentation requirements you can easily meet. If you have a credit score of 650 and the lender asks for 725, avoid applying to them, as you are unlikely to get approval from them.
6. Have a Repayment Plan
Before you apply for a business loan, have a robust repayment plan ready. Online business loan EMI calculators can be of great help while making your repayment plan. While lenders offer flexible repayment terms to make repayment easier for the borrowers, you can use this tool to estimate your EMIs and choose a loan term with an EMI amount you can easily afford every month.
Make a budget and follow it to make EMIs easier to repay. Increase your income and limit your expenses to save enough and stay consistent with your EMI payments. Paying your EMIs regularly will not only save late payment charges but improve your credit score over time. So, if you are ready to apply for business loans to fund your business growth and expansion, apply at Clix Capital to avail funding of Rs. 5 to 50 lakhs at competitive interest rates.
For your convenience, you may apply for a business loan online and get your loan approval within minutes. We can help you achieve your business goals by providing you with the needed finance at the right time. What's more? Enjoy the benefits of unsecured business loans in just a few clicks at Clix Capital.
For any queries, find us on Facebook, Instagram, LinkedIn, Twitter, or WhatsApp. You can also reach us at hello@clix.capital.com or call us at +91-120-6465400.T&C Apply*.