Personal Loan in Gurgaon
Gurgaon has seen aggressive growth and is now counted as one of the leading industrial cities in India. Per capita income in Gurgaon is the third highest in India. Being one of the fastest growing metropolitan cities, the cost of living in Gurgaon is always increasing. People in Gurgaon spend wisely on investments, better growth, and a good quality of life.
Though salaried professionals and self-employed individuals from the middle and upper middle-class sections of the society take home a good salary but financial emergencies can happen anytime with anyone. Medical emergencies, existing debt consolidation, house repairs or for any other reason – a personal loan in Gurgaon is a sensible choice.
Many leading banks and NBFCs in Gurgaon offer personal loans at varying interest rates based on the applicant's eligibility criteria. Clix Capital, is an NBFC offering personal loans in Gurgaon at the best rate of interest to help you cater to your financial needs without any worry.
Instant personal loans offered by Clix Capital are quick, easy to apply, hassle-free, and carry best rate of interest to make sure that nothing comes in your way of fulfilling your financial obligations.
Personal Loan Features & Benefits
Personal loan is essentially an unsecured loan that comes with a greater flexibility because the end use of the loan isn't restricted. It may be utilized for repaying existing debts, purchasing consumer durables, financing immediate house repairs, funding child's education or wedding, or any other reason.
When you apply for a personal loan in Gurgaon from Clix Capital, here are the key features and benefits to expect:
Flexible repayment tenure options to make sure you don't face any hassle.
Best rate of interest offered (you can also check your estimated EMI with our Personal Loan EMI Calculator).
Easy personal loans starting from INR 50,000 to 10 lakh to fulfil your financial needs.
We understand financial emergencies don't wait! Personal loan approval and disbursal at Clix Capital is lightning fast with instant funds transfer in your account in 15 minutes*.
Loan application process at Clix Capital is fully digitized which makes it easy and quick for you to apply for a loan even from your smartphone in a matter of few minutes.
No collaterals needed.
The documents required for a personal loan are kept at minimum. You'd only be required to complete the loan application form and upload income proof, address proof, ID proof, and a passport size photograph.
Check Your Personal Loan Eligibility in Gurgaon
Curious to know if you're eligible for a personal loan in Gurgaon? Check here to find out:
You should be a minimum of 21 years of age and maximum of 58 years of age to be eligible to apply for a personal loan.
You can apply for a personal loan in the range of INR 50,000-10 Lakhs.
You should be a salaried professional with a net monthly income of minimum INR 20,000. If you're a salaried professional, you should have a total professional experience of 12 months and should be working with your current employer for a minimum of 6 months.
How to Apply for a Personal Loan in Gurgaon?
Want to apply for a personal loan? Avail a personal loan at the best rate of interest in a few steps.
Here's what you need to do:
Click here to fill the online loan application form
You'd be asked to verify your phone number by submitting an OTP.
Furnish your PAN details at the next step
Share a few details about yourself.
Complete the form.
If your application meets our eligibility criteria, our system will display a personal loan offer exclusively for you. On accepting the offer, just set your desired loan tenure and repayment information and the funds would instantly be disbursed to your bank account within 15 minutes*.
Am I Eligible For a Personal Loan from Clix Capital?
Minimum and Maximum Age:
Personal Loan Amount.
Current Loan EMI Impact.
Existing loans EMIs can reduce the eligibility of getting a new Personal loan.
Net Monthly Income.
For salaried employee who's employed in the current company for 6 months and has a total professional experience of at least 12 months?
Earning a minimum income of Rs 20,000 per month?
If the answer to all of these is 'Yes', then guess what – you're eligible!
Here's What Clix has to Offer!
Loans From Rs. 50,000–10 Lakhs
Our personal loans provide you with ample funding to take care of any personal requirement with the greatest of ease.
Customised Repayment Options
Our flexible repayment periods of anywhere between 12 to 48 months ensure that face no hassles in repaying your loan.
Easy And Quick Approvals
With our timely approvals and quick disbursals, you'll be able to fund your monetary requirements at the drop of a hat.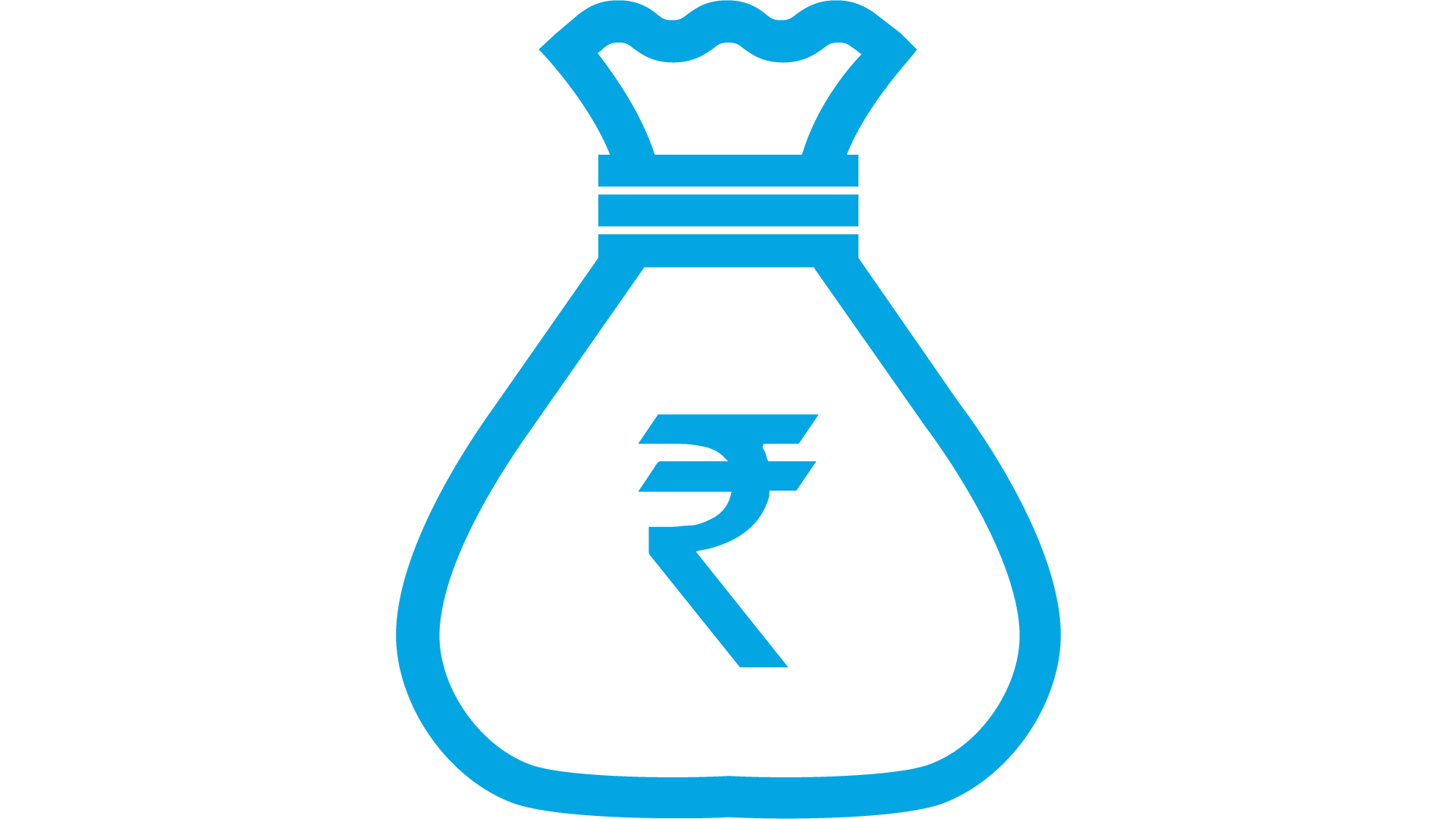 What Documents Do I Need to Provide?
Completed Application Form
We will provide you with a run-of-the-mill application form to detail out all the information we need before processing your personal loan request.
This photograph should be fairly recent and indicative of your current physical appearance.
This can be either your Aadhaar Card, PAN Card, or Government ID (if you happen to be a government employee).
Your Aadhaar Card is the go-to document here. In case your current address is not updated in Aadhaar card, one certified copy of any Official Valid Document (OVD) is required. These OVDs are either your Passport, Voter ID, or Driving License.
This comes in the form of your latest one-month pay slip or Form 16 for the current year.
How Do I Apply For Personal Loan online from Clix Capital?

1. Fill out the application form. It only takes 3 minutes to do so!

2. Check out & approve applicable interest rate, tenure and EMIs

3. Congratulations! The personal loan is disbursed to your bank account.
FAQs
What is the tenure of a Personal Loan from Clix Capital in Gurgaon?
Different lending institutions have different loan tenures for Personal Loans. At Clix Capital, borrowers can repay their Personal Loan in Gurgaon in 12 to 48 months. A longer loan term means a smaller EMI amount, but it increases the interest cost. On the other hand, a shorter period makes the EMIs bulkier but saves money on the interest outgo. A Personal Loan EMI calculator helps calculate EMIs for different loan terms, allowing borrowers to choose a tenure with budget-friendly EMIs.
Are there any other charges involved in Personal Loan?
Yes. Borrowers have to pay a few other charges along with the principal amount and interest cost. The processing fee is the most significant, which we charge for processing the loan applications, verifying the applicant's details, and completing other formalities. It is a small percentage of the loan amount that is non-refundable irrespective of loan approval or rejection.
Can my application for Personal Loan get rejected due to my credit score?
A credit score is one of lending institutions' most crucial parameters when evaluating loan applications. It indicates an individual's credit history and financial behaviour, based on which we determine the loan amount, interest rate, and other loan terms and conditions. We have a minimum credit score of at least 630 to accept loan applications. A credit score below that parameter might put the loan application in jeopardy, though we may reconsider the application based on the applicant's income, employment, repayment capacity, and other crucial factors.
Who can apply for a Personal Loan in Gurgaon?
Any salaried professional between 21 to 58 years of age can apply for a Personal Loan in Gurgaon. Moreover, loan applicants should have a minimum salary of ₹ 20,000 per month with work experience beyond 12 months with a minimum of six months in the current organisation.
Sounds too good to be true?
Get in touch now and we'll show you that simple, fast, and accessible personal loans are really possible!