Personal Loan for Education
It is evident that any parent would want their child to receive the best education from a reputed school, college, or university. And money should ideally not come in the way of attaining this knowledge. Thankfully, with Clix Capital's quick and easy education loan, your child can delve into their passion, focus on their degree, and turn their ambitions to reality. You can easily apply online for a personal loan for education, which will ensure that your child can achieve their dreams of becoming a doctor, lawyer, or engineer, without any worries!
Here's What Clix Has To Offer!

Loans From Rs. 1–25 Lakhs
Education isn't a privilege – it's a right, and our versatile student education loan secures the highest level of learning for your child.

Customised Repayment Options
Focus on doing the best for your child, and don't worry about EMIs – we provide a flexible EMI payment period ranging from 12 to 48 months.

Easy And Quick Approvals
Our instant education loan ensures that neither you nor your children experience any last-minute stress when it comes to securing higher learning prospects.
Am I Eligible For A Student Education Loan From Clix Capital?
Are you:
–over 25 and under 58?
–a salaried employee who's employed in the current company for 6 months and has a total professional experience of at least 12 months?
–earning a minimum income of Rs 25,000 per month?
If the answer to all of these is 'Yes', then guess what – you're eligible!
What Documents Do I Need To Provide?
We just need a few documents to make sure your education loan application is processed smoothly:
Completed Application Form
We will provide you with a run-of-the-mill application form to detail out all the information we need before processing your student loan request.
This photograph should be fairly recent and indicative of your current physical appearance.
This can be either your Aadhaar Card, PAN Card, or Government ID (if you happen to be a government employee).
Your Aadhaar Card is the go-to document here. In case your current address is not updated in Aadhaar card, one certified copy of any Official Valid Document (OVD) is required. These OVDs are either your Passport, Voter ID, or Driving License.
This comes in the form of your latest one-month pay slip or Form 16 for the current year.
*Please note that while only scans or photocopies of your documents are required while applying for a loan, you might want to carry original documents in case of verification. Approving the loan application is at the sole discretion of Clix; we might ask for further documents for a more thorough assessment of your loan.
How do I apply for a personal loan for education?

1.
Fill our application form. It only takes 3 minutes to do so!

2.
Our customer representative will talk to you for a quick chat.

3.
Congratulations! You're on your way to secure a personal loan for education!
Questions?
How do I avail an instant education loan from Clix?
There's a space at the top and bottom of this page to put in your phone number. Just provide the same and our customer representative will speak with you shortly to get a personal loan for education online!
What will be the tenure, down payment, EMI, and interest rate for my student loan?
At Clix Capital, you can choose from customised repayment (EMI) and down payment options. However, the interest rate of your education loan depends on various factors, such as the specifics of your application (including metrics like date and income). We'll tell you the final applicable interest rate once we go through your application form and all supporting documents.
Do I need any collateral to avail this loan?
Not at all! There is no additional collateral or guarantors required to have your student education loan application approved.
How can I reach out to Clix for any other information on my student loan?
Just call us on 0124-4545965 or 0124-3817400 between 9:30am-6:30pm from Monday to Saturday (barring public holidays). Alternatively, you can also write to us at hello@clix.capital to resolve your queries around the concept of an education loan.
Customer Talk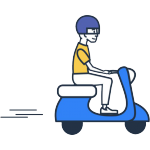 We at Clix are obsessed about customers - and it makes Clix such an exciting place to work for the Data Scientists and Analytics. We look for behavioral signals of true customer needs, and dig into alternative data to track their financial behavior. It helps us serve the right customers better and quicker, and get ahead of competition in delivering great end to end Customer Experience.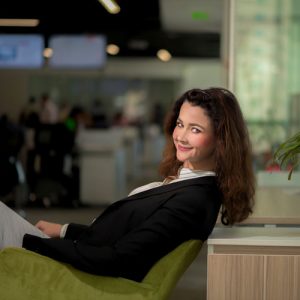 Katerina Folkman
Wharton | Analytics
After a solid technology stint in the US, I needed a challenging assignment to solve problems in Indian market through Technology. Clix offers me that platform throwing exciting challenges to build Great User Experience, Data Triangulation and Operational Efficiency.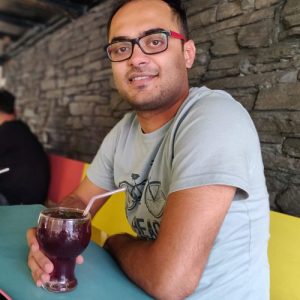 Abhishek Chavan
IIT BHU | Core Technology Platforms
I am looking for Smart and Enthusiastic individuals who can partner with us in lifting Clix to Greater heights.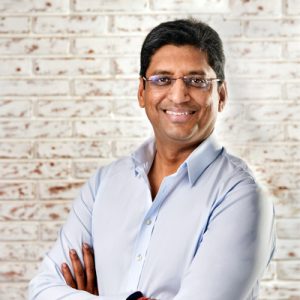 Bhavesh Gupta
Chief Executive Officer
Clix is great place to learn and execute ideas. We are transforming the way of lending in India and thereby solving the problem of access to credit through Analytics led Product Building. With the open culture at Clix, I get a platform to deliver beyond my job description cutting across the organization.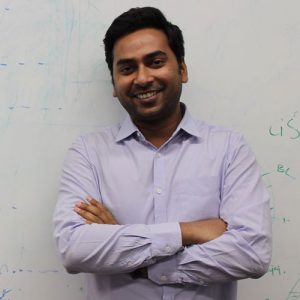 Rahul Singh
IIT Delhi | Analytics
Click here and promise your children a bright future
Apply now for a simple, fast, and accessible personal loan for education from Clix!