Personal Loan in Pune
Recognized as the 'most livable city in India', Pune is the second largest city in the Indian state of Maharashtra and the 8th most populous Indian city. The 3 cantonment town – Khadki, Dehu and PMR District form the urban core consisting of important political centers, administrative headquarters and other key hubs.
Undoubtedly, Pune is also regarded as the second major IT Hub of India and top automobile manufacturing cities of India. Known also as the 'Oxford of the East' the city is graced with an array of educational institutions. Being the 5th largest metropolitan trade and economy hub, Pune has the 6th highest per capita income in the country. The incoming population mainly consists of students who come in masses from all over India and abroad.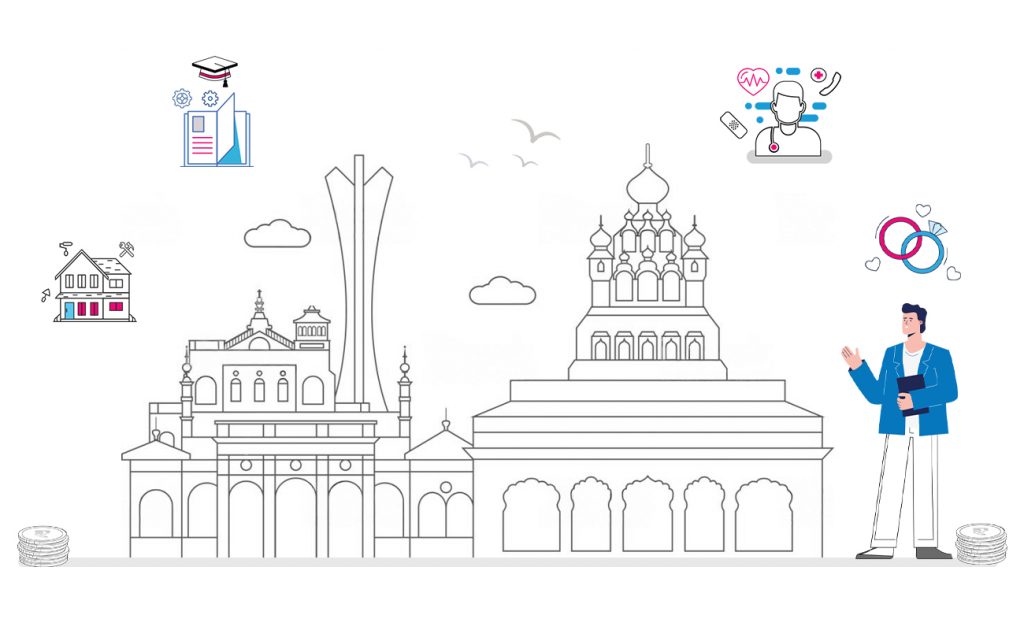 With more than a hundred educational and learning institutes, emerging new hub for tech startups, big development projects and several small scale industries, Pune is rapidly turning into central India's Silicon Valley and grand employment ratio and ambitious groups.
However, financial emergencies do not differentiate and an unexpected situation may arise at any time for anyone. You can turn to a bank or an NBFC to avail a personal loan based on their eligibility criteria. Clix Capital is a NBFC that offers personal loan in Pune at the best rate of interest to let you meet your financial needs. Our instant personal loans carry the best interest rates and are easy to apply for with a hassle-free process.
Features & Benefits for Personal Loan from Clix Capital
Like any other personal loan, this one also comes with similar benefits. Easy & paperless application, speedy loan disbursal, loan up to INR 10 lakhs, customized repayment options, and collateral-free benefit are some of the features of a instant cash loan a wise choice for every individual.
Let's glance through these features and benefits in detail:
Easy Loan Approval Up to 10 Lakhs: The application process is simple and can be completed in a few minutes. On approval, you can get instant disbursal to your bank account. The loan amount of up to INR 10 lakhs can then be used any way you seem best.
Easy Eligibility Criteria: The eligibility criteria for an instant personal loan in Pune is easy to meet. You need to be in the age bracket of 21 to 58 years to be able to apply for this loan. You need to be a residing citizen of India with a minimum total work experience of 12 months with at least 6 months in the current job.
Customized Repayment Options: The easy and quick personal loan from Clix Capital empowers people to aid any financial need without worrying about the EMI. This loan comes with a flexible repayment option with tenure beginning from 12 to 48 months. This gives one enough time to plan and manage the EMI payments within the budget.
Am I Eligible for a Personal Loan?
Availing a personal loan from best finance providers in India comes with great benefits. Clix Capital offers personal loan at the best rate of interest and with great ease to take care of your personal financial requirement. Different banks and NBFCs have different criteria for personal loan eligibility. Here's what you need to apply for a personal loan with Clix Capital. You are eligible for a personal loan if:
You're a residing citizen of India.
You're between 21 years and 58 years of age.
Your net monthly income from all sources is INR 30,000 and above.
Your total work experience is minimum 12 months and you're employed in your current company for minimum of 6 months.
Interest Rates on Personal Loan in Pune
Rate of interest charged on a personal loan are reasonable but can vary. The rate of interest to be charged depends on:
An individual's credit score
Applicant's age
Previous repayment history
Net monthly income
Applied loan amount
Existing loans
 How to Apply for a Personal Loan in Pune?
To apply for a personal loan in Pune from Clix Capital, follow the steps below:
Click here to fill the online loan application form
Confirm your phone number via an OTP
Provide your PAN details
Share a few details about yourself
Complete the form
Once it's a green signal from our side, our system will showcase an offer for you to consider, once you accept and set your loan tenure and repayment information, the funds will be disbursed to your account in 15 minutes!*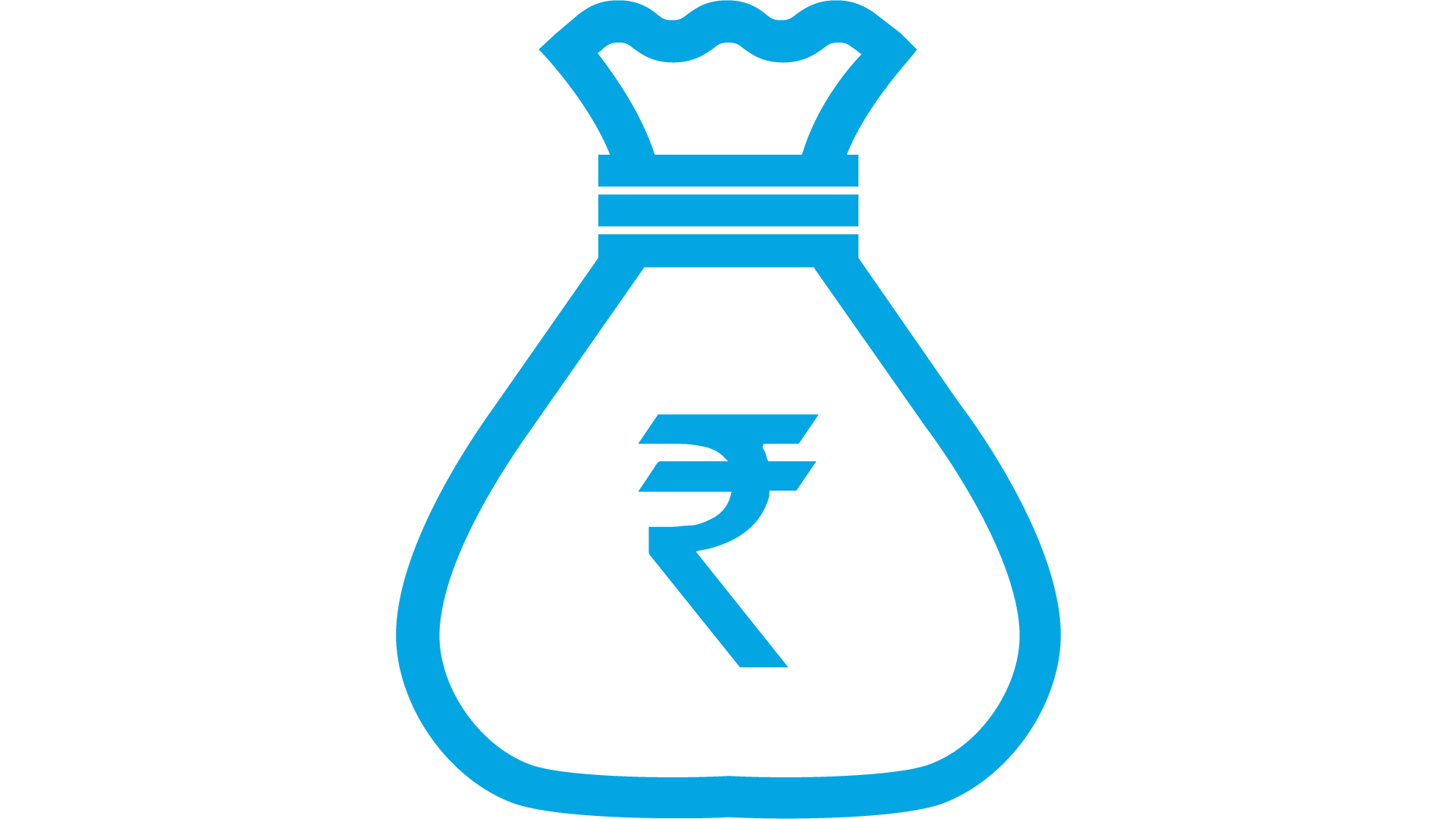 What Documents Do I Need to Provide?
Validly completed application form
We will provide you with a run-of-the-mill application form to detail out all the information we need before processing your personal loan request.
This photograph should be fairly recent and indicative of your current physical appearance.
Identify proof (PAN Card, Aadhaar Card, etc.)
This can be either your Aadhaar Card, PAN Card, or Government ID (if you happen to be a government employee).
Address proof (Electricity Bill, Sale Agreement, etc.)
Your Aadhaar Card is the go-to document here. In case your current address is not updated in Aadhaar card, one certified copy of any Official Valid Document (OVD) is required. These OVDs are either your Passport, Voter ID, or Driving License.
Income proof (Bank Account Statement, Salary Slips, etc.)
This comes in the form of your latest one-month pay slip or Form 16 for the current year.
How Do I Apply For Personal Loan in Pune from Clix Capital?

1. Fill out the application form. It only takes 3 minutes to do so!

2. Check out & approve applicable interest rate, tenure and EMIs

3. Congratulations! The personal loan is disbursed to your bank account.
FAQs
What is the minimum salary required to get a Personal Loan in Pune?
To borrow a Personal Loan in Pune from Clix Capital, an applicant should have a minimum monthly salary of ₹ 20,000. Loan applicants who fulfil this minimum income criterion can only apply for a Personal Loan.
Do I need any collateral for availing of the Personal Loan?
No. Personal Loans are unsecured loans that do not require collateral, guarantors, or security. However, since no collateral backs these loans, borrowers should have a decent credit score to prove their creditworthiness.
How can I calculate the EMIs of a Personal loan?
Knowing the payable EMIs before finalising a loan is crucial, as it helps choose a suitable loan term and manage repayment efficiently. The mathematical formula to calculate Personal Loan EMIs is: EMI = P × r × (1 + r)n/((1 + r)n – 1). In this formula, P is the principal amount, r refers to the interest rate, and n is the number of months in the loan tenure.
What minimum credit score is required for a Personal Loan from Clix Capital in Pune?
Measuring on a scale from 300 to 900, the minimum credit score required to avail a Personal Loan in Pune is 630.
What will be the interest rate on a Personal Loan in Pune?
There is no fixed interest rate on Personal Loans. Lenders determine it based on the applicant's credibility. That is why we check each loan applicant's age, income, employment, credit score, and other parameters before sending them a loan offer.
Sounds too good to be true?
Get in touch now and we'll show you that simple, fast, and accessible personal loans are really possible!