Personal Loan in Mumbai
One of the largest cities of India and the financial capital, Mumbai is often referred to as the City of Dreams. The city has is witness and home to people from all walks of life, who come to Mumbai with the hope of achieving and fulfilling their dreams. Right from an officer of a multinational organisation, to corporates, and actors and workers working under various movie production banners – the city has offered a livelihood to everyone.
Life in Mumbai, while bearing the ever-rising cost of living, is an experience in most Mumbaikars live on an everyday basis. To cater to any urgent or unexpected expenses, turning towards a credit option, for e.g. a personal loan, is one of the best choices. Whether it's for a medical emergency, higher education, a wedding, or an urgent need for home repair/ renovation; a personal loan can cater and resolve an infinite number of financial hassles for you.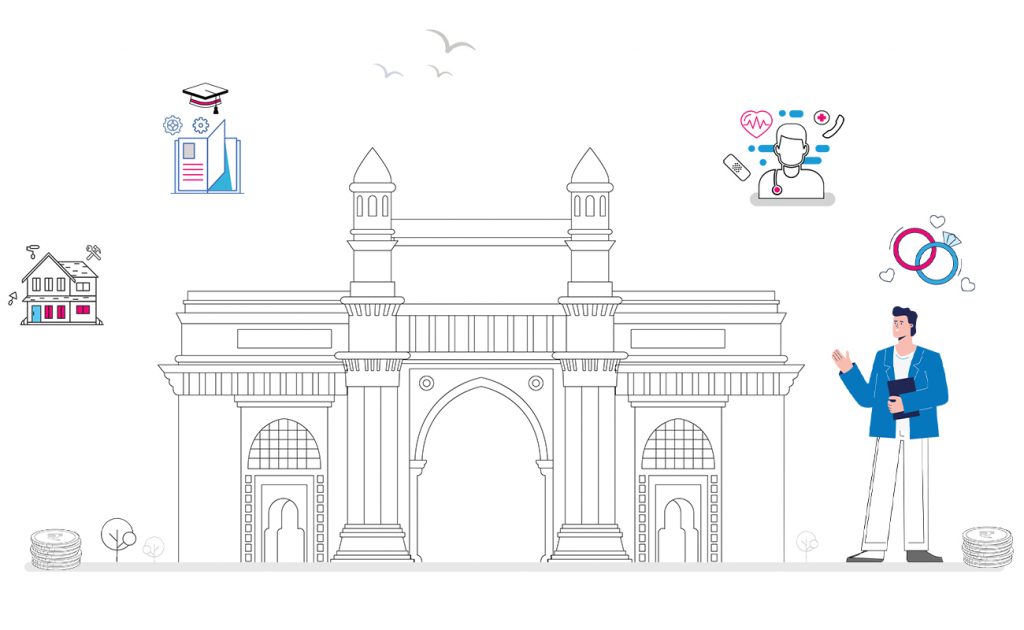 The best way of finding a personal loan in Mumbai is through personal loan finance providers. Clix Capital is one such NBFC, we help you meet any urgent and unexpected personal loan requirements. We take pride in offering hassle free personal loans up to INR 10 Lakhs for any purpose at an attractive rate of interest.
In a matter of a few clicks, you can apply for an instant personal loan in Mumbai and bring your finances back on track. Our dedicated customer support staff will help you complete the process and if everything is in order, the loan amount is disbursed in your bank account in just 15 minutes*.
Do not let financial hurdles bog you down! Apply for a personal loan in Mumbai now!
Personal Loan Features & Benefits
Whether you are looking for a big-ticket purchase or need funds for existing debt consolidation; these features and benefits of personal loan make it a perfect choice.
Some of the personal loan features and benefits include:
Approval of loan amount up to INR 10 lakhs
Easy to apply
Quick disbursal
Minimum documentation required
Affordable EMI that fits in your budget (check out your estimated EMI with our Personal Loan EMI Calculator)
Flexible repayment tenure as per your convenience
Open-ended use allows you to utilize the personal loan for any purpose
Attractive rate of interest
Tax benefits on personal loan availed for home renovation
No collateral or security required
Interest Rates on Personal Loan in Mumbai
Rate of interest levied on a personal loan is reasonable but varies based on borrower's credit profile. The rate of interest to be charged majorly depends on:
An individual's credit score
Borrower's age
Previous repayment history
Net monthly income
Loan amount sought
Existing loans
Am I eligible for a Personal Loan in Mumbai?
Though various banks and NBFCs have their own eligibility criteria for a personal loan, there are some pointers that are common in every case.
If you want to apply for a personal loan, it is advised to check your loan eligibility here:
You need to be a residing citizen of India
You need to be between 21 and 58 years of age
Your net monthly income should be INR 20,000 and above
If you're a salaried professional, your minimum work experience should be 12 months and you should be working with your current employer for a minimum of 6 months.
How to Apply for a Personal Loan in Mumbai?
Want to apply for a personal loan? Avail a personal loan at the best rate of interest in a few steps.
Here's what you need to do:
Click here to fill the online loan application form
You'd be asked to verify your phone number by submitting an OTP.
Furnish your PAN details at the next step
Share a few details about yourself.
Complete the form.
If the details in your application aligns well with our eligibility criteria, you might be instantly offered a pre-qualified personal loan at an amazing rate of interest.
If the loan offer seems exciting enough, you can move forward with accepting the offer and set your desired loan period along with repayment information. The funds will be disbursed to your bank account within 15 minutes*!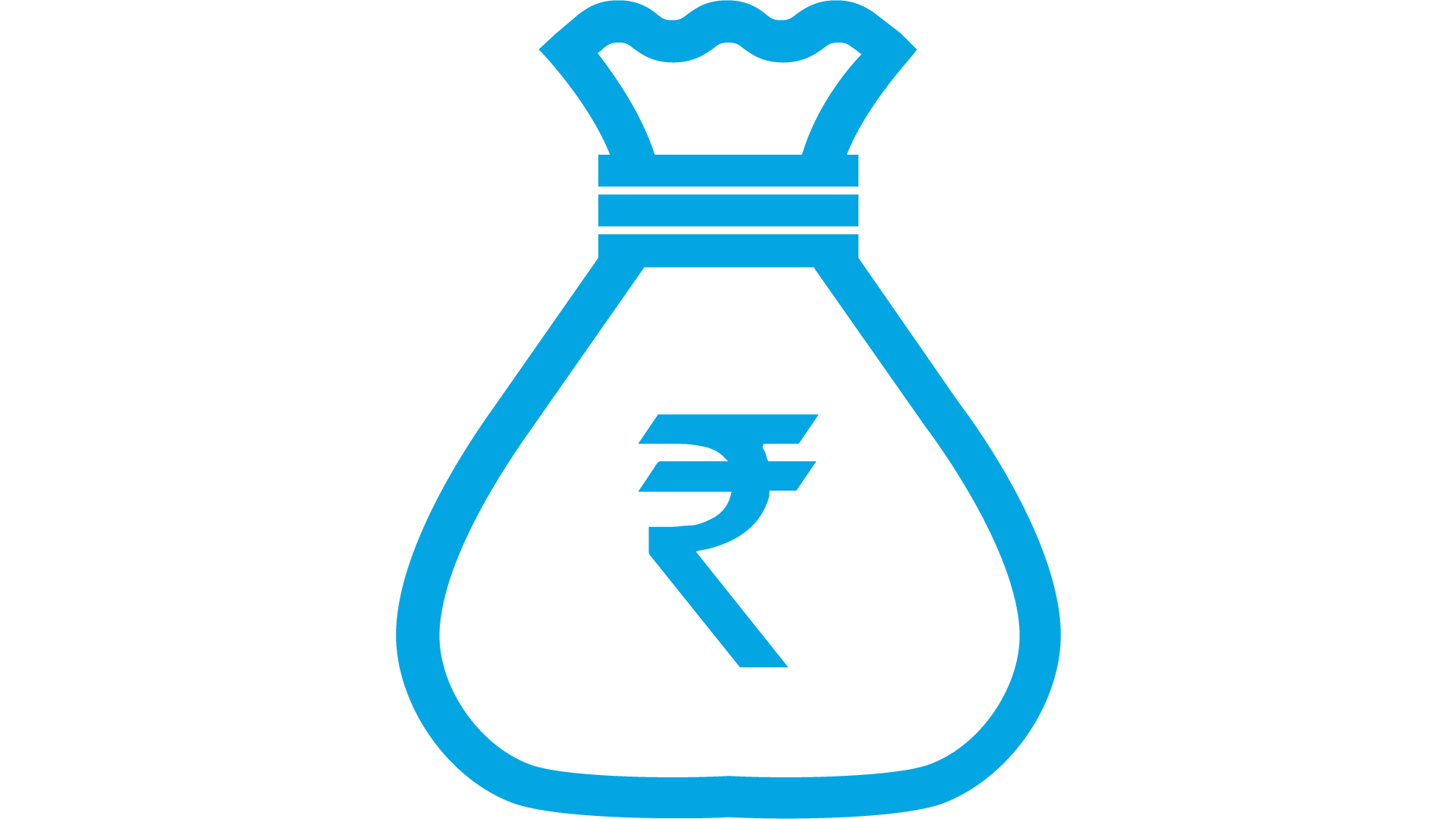 What Documents Do I Need to Provide?
Validly completed application form
We will provide you with a run-of-the-mill application form to detail out all the information we need before processing your personal loan request.
This photograph should be fairly recent and indicative of your current physical appearance.
Identify proof (PAN Card, Aadhaar Card, etc.)
This can be either your Aadhaar Card, PAN Card, or Government ID (if you happen to be a government employee).
Address proof (Electricity Bill, Sale Agreement, etc.)
Your Aadhaar Card is the go-to document here. In case your current address is not updated in Aadhaar card, one certified copy of any Official Valid Document (OVD) is required. These OVDs are either your Passport, Voter ID, or Driving License.
Income proof (Bank Account Statement, Salary Slips, etc.)
This comes in the form of your latest one-month pay slip or Form 16 for the current year.
How Do I Apply For Personal Loan in Mumbai from Clix Capital?

1. Fill out the application form. It only takes 3 minutes to do so!

2. Check out & approve applicable interest rate, tenure and EMIs

3. Congratulations! The personal loan is disbursed to your bank account.
FAQs
What is the maximum Personal Loan you can get from Clix Capital in Mumbai?
While looking for a Personal Loan in Mumbai, the maximum loan amount one can borrow may vary from one lending institution to the other. At Clix Capital, we provide Personal Loans of up to ₹ 10 Lakh to salaried professionals with stable jobs and regular incomes. The loan amount may vary based on the following parameters – Age, Income, financial obligations, and credit score.
What is the loan eligibility criteria for borrowers in Mumbai?
Checking loan eligibility before applying for a loan helps avoid hassles afterwards. An applicant's eligibility depends on several factors, including
Age: 21-58 years
Income: minimum Rs 20,000 per month
Credit score: minimum 630 and above
Work experience: Minimum one year with six months in the current organisation
What are the Documents Required for Getting a Personal Loan in Mumbai?
To apply for a Personal Loan in Mumbai from Clix Capital, applicants will need the following documents:
 Id proof
 Address proof
 Income proof
Besides, the applicant should fill out the online loan application form on the Clix Capital website.
How can I make monthly payments?
Creating a budget and making a repayment plan can help you pay your loan EMIs conveniently. The more disposable income left from your salary after meeting all financial obligations, the more efficiently you can make monthly payments. You can also calculate your EMIs before applying using the Personal Loan Calculator – a free-to-use tool available on our website. By entering your loan amount, interest rate and repayment tenure, you can get the EMI amount and plan your repayment accordingly.
Sounds too good to be true?
Get in touch now and we'll show you that simple, fast, and accessible personal loans are really possible!