Want to Travel the World but Afraid to Take the Next Step? A Personal Loan Can Help You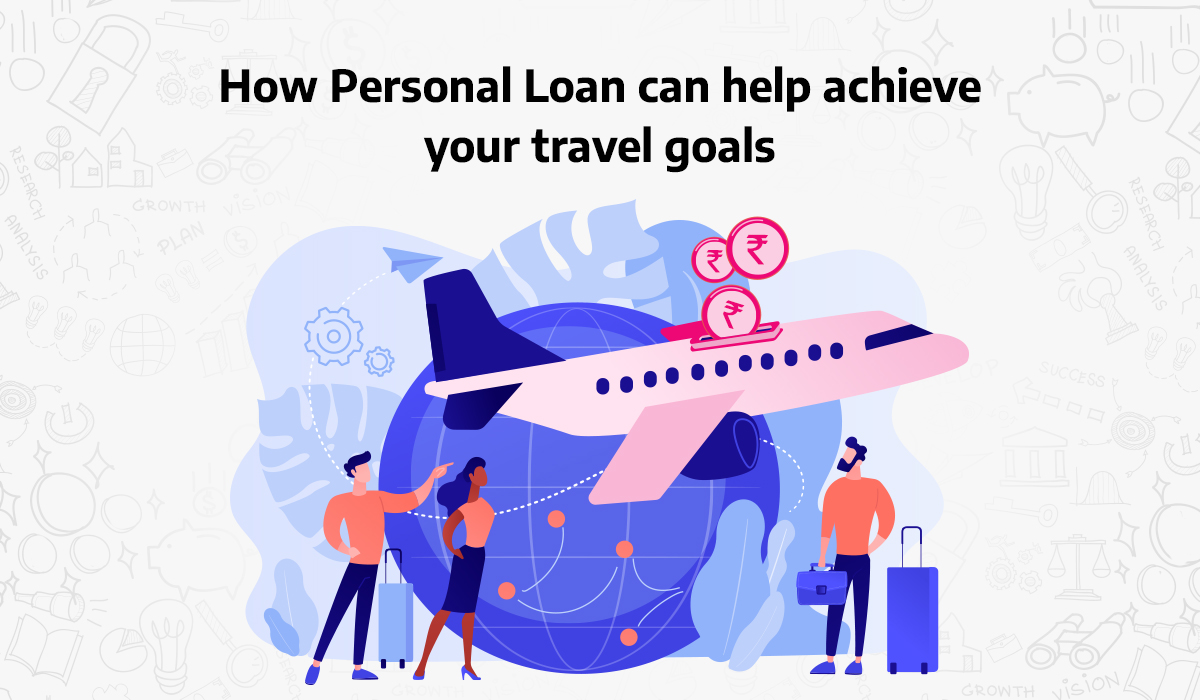 Travel is exciting for sure! It is a perfect escape from the daily humdrum of life and set off for an international adventure or travelling to an exciting destination abroad for a family holiday.
What Is A Travel Loan?
At Clix Capital, we take your passion for travel seriously and offer travel loans or personal loans for travel. Whether international or domestic travel, a travel loan can easily be availed to make your dreams come true with the lowest personal loan interest rates. A travel loan is categorized under personal loans and thus, they are tagged as unsecured that can be availed without presenting any collateral or guarantor.
So, whether you are a newlywed, dynamic young person who is motivated by the needs to travel for leisure, we are here to offer quick, easy, and paperless personal loans for travel in the most seamless way possible.
Know About Personal Loans for Travel
As mentioned, a personal loan is an unsecured loan that can be put to use in numerous ways, including destination weddings, honeymoons, family vacations, etc. You can fund an entire trip with a personal loan for travel—air or train tickets, hotel accommodation, excursions, shopping, activities, and much more. One of the leading NBFCs – Clix Capital has come up with specific loans for travel, which are 'Travel Loans'. The unsecured character of this loan makes it easy and fast for people to avail of it in a snap.
So, here's what Clix Capital has to offer! Loans upto INR 10 Lakhs: With a sufficient amount of funds via our personal loan for travel, you do not have to think twice before deciding on your dream holiday. Easy Repayment Options: Our flexible loan repayment tenure ranges between 12 to 48 months, assuring you of a stress-free holiday and convenient repayment term.
Hassle-free approvals: Our prompt approvals and speedy transfer of funds give you the essential time in hand to plan your trip before tour prices hike up. Minimal paperwork: Our personal loans for travel come with easy and favourable options for borrowers who want a loan with minimal documentation, offering instant loan approval.
Simple eligibility conditions: You should be between the ages of 21 to 58 and be a citizen of India. Plus, you need to be a salaried employee drawing at least INR 20000 per month and should be employed with the current employer for a term of 6 months.
Benefits Of a Personal Loan For Travel
A personal loan for travel is a beneficial decision for the holiday you have been anticipating without having to exhaust your savings. Other benefits of obtaining a travel loan are:
Competitive interest rate: With a personal loan for travel from Clix, be sure of availing competitive interest rates that align well with your monthly budget.
Flexible Tenure: A personal loan for travel enables you to break up your travel cost over the loan tenure. You can conveniently choose your preferred repayment tenure based on your budget.
One Loan Does It All : The travel loan amount offered by Clix Capital goes up to 10 lakhs. It serves as an ample amount to take care of all travel expenses right from flight tickets, hotel expenses, sightseeing, shopping, food, and more.
How Do I Apply For a Travel Loan?
Applying for a personal loan for travel online at Clix Capital is a walk in the park. The entire loan application procedure is digitized and it takes only 3 to 5 minutes to fill out the loan application. On document submission and successful verification of your loan application, you're approved for a travel loan.
Upon accepting the loan terms and declaring the loan repayment tenure, the funds are disbursed to your bank account shortly so you can start planning your trip.
What Is the Travel Loan Repayment Procedure?
Your personal loan for travel is accompanied by a repayment process for the tenure of the loan. The repayment includes paying off the principal amount you borrowed along with the personal loan interest rates.
Repayments will routinely be withdrawn from your declared bank account at your selected frequency for the loan tenure, hence, you do not have to worry about unintentionally missing a payment.
What are the Documents Required?
If you are qualified to avail of a personal loan for travel, you are required to submit the documents for your instant loan approval. Clix Capital requires minimal documents that can be verified online. These are the documents that you must keep ready:
Properly filled online travel loan application
Recent passport size photograph.
Identity proof like Aadhaar Card/Pan Card, or government ID for government employees.
Address proof like Aadhaar Card, Voter ID, Passport, Driving License, etc.
Income proof, including your last month's payslip or current year's Form 16
Travelling for a family holiday or a honeymoon is the perfect scenario for many. If you are dreaming of an escape to your long-desired country, lazing at a beach, being secluded on a snow-laden mountain, or taking your kids to Disneyland, apply for a personal loan for travel from us today and get ready for a memorable trip!
For any queries, find us on Facebook, Instagram, LinkedIn, Twitter, or WhatsApp.
You can also reach us at hello@clix.capital.com or call us at +91-120-6465400.T&C Apply*.