Using Your Aadhar Card to Get A Personal Loan Online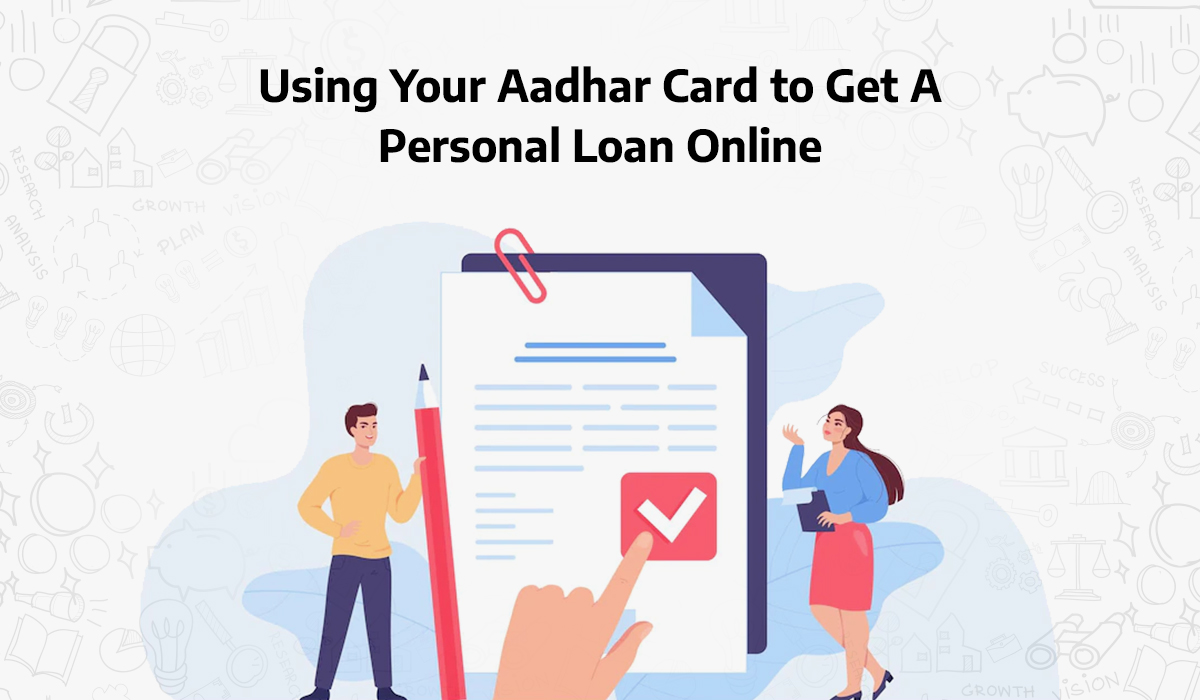 Aadhar card has become a universal identity document in India. It is a portable identity card that allows the verification of millions of Indian citizens who migrate anywhere in India. Whether you want to book a hotel, get a new credit card, or avail of the benefits of a government scheme, the Aadhar card is your go-to document.The use of an Aadhar card does not end here. It can also help you apply for Personal Loans online. Read on to find out more.
Personal Loans and Aadhar Card
Clix Capital offers Personal Loans to young professionals who believe in achieving their goals.
A Personal Loan is an unsecured loan that a borrower can use for any purpose. You can use a Personal Loan to buy the latest gadget, a designer dress, or take a vacation. Unlike a car or home loan, a personal loan is neither time taking nor restricted by use.Personal Loans are beneficial in times of emergency.
The Aadhar card is proof of identity launched by the Government of India in 2010. It is a unique 12-digit number that helps establishes your identity.
When you apply for a Personal Loan, you must submit your Aadhar Card along with other documents such as PAN Card, income proofs (if asked) etc and meet the eligibility criteria to get a loan as an Aadhar Card, solely, does not guarantee a Personal Loan.
How to Apply for A Personal Loan Using an Aadhar Card?
Your Aadhar card acts as identity proof, and you can visit the lender's website and apply for Personal Loans online with it.
Fill in the Aadhar number in the application form.
Provide fewer additional documents if your Aadhar card and PAN card are linked.
Furnish address proof and income and allow the lender to carry out the required checks using your Aadhar card.
Also Read: How to Avail of a Personal Loan Without Salary Slip?
Steps to Apply for Aadhar Card Loan
Follow these steps when a Personal Loan can meet immediate or long-term requirements.
Check your eligibility: Clix Capital offers a wide range of loans to meet your requirements. You can check your eligibility for Personal Loans by visiting the Personal Loan page. Factors that impact your eligibility are:
Age as lenders have a minimum and maximum age for applicants
Your credit score, an indicator of your creditworthiness
Number of years the applicant has been employed or business age
Net monthly salary on which the loan amount depends
After checking your eligibility, you can choose the loan term and type. You then upload the required documents on the website.
Duly filled application form with required photographs
Identity proof
Address proof
Income proof
Other required documents as specified by the lender
After your documents are verified and when you meet the required eligibility criteria, your loan application is approved. Depending on the policies, you could get the loan disbursed within hours or a couple of days. We directly transfer the money to your bank account.
Benefits of Using an Aadhar Card to Apply for A Personal Loan
It is impossible to get a Personal Loan on an Aadhar card only. However, an Aadhar Card comes with a few advantages regarding the application process. Let's discuss a few of these advantages below.
Your Aadhar card is linked to biometric data, which makes verifying your identity easier. It makes the processing of loans faster and easier. Some lenders may offer an instant loan on an Aadhar card if you meet the eligibility criteria and have the required documents.
It is a valid KYC document and can be used to complete the e-KYC. It helps to verify customers' genuineness and prevents fraud.
Sometimes, only the 12-digit Aadhar number is sufficient for the verification process.
Here are a few more aspects of Personal Loans:
Getting a Personal Loan with an Aadhar card is easy. However, you can still get a loan if you do not have one. You can submit other acceptable documents to Clix Capital.
PAN card however, is must. On some occasions, you may require some additional documents to enable hassle-free application process.
Personal loans do not require any collateral, which makes them very helpful in times of need.
Before you apply for a loan, check various aspects like charges, interest rates, and other terms and conditions before finalising one.
Choose the loan term carefully; a longer tenure increases the overall interest cost but reduces your monthly burden. On the other hand, a shorter tenure will increase your monthly outflow but keep the overall interest cost low.
Conclusion
When you opt to apply for a Personal Loan online and use an Aadhar card, you get certain benefits and it helps the lender to identify you correctly. It may help you experience an effortless loan journey as verification via Aadhar Card is easy and hassle-free.