Tips To Get A Lower Rate Of Interest On Your Personal Loan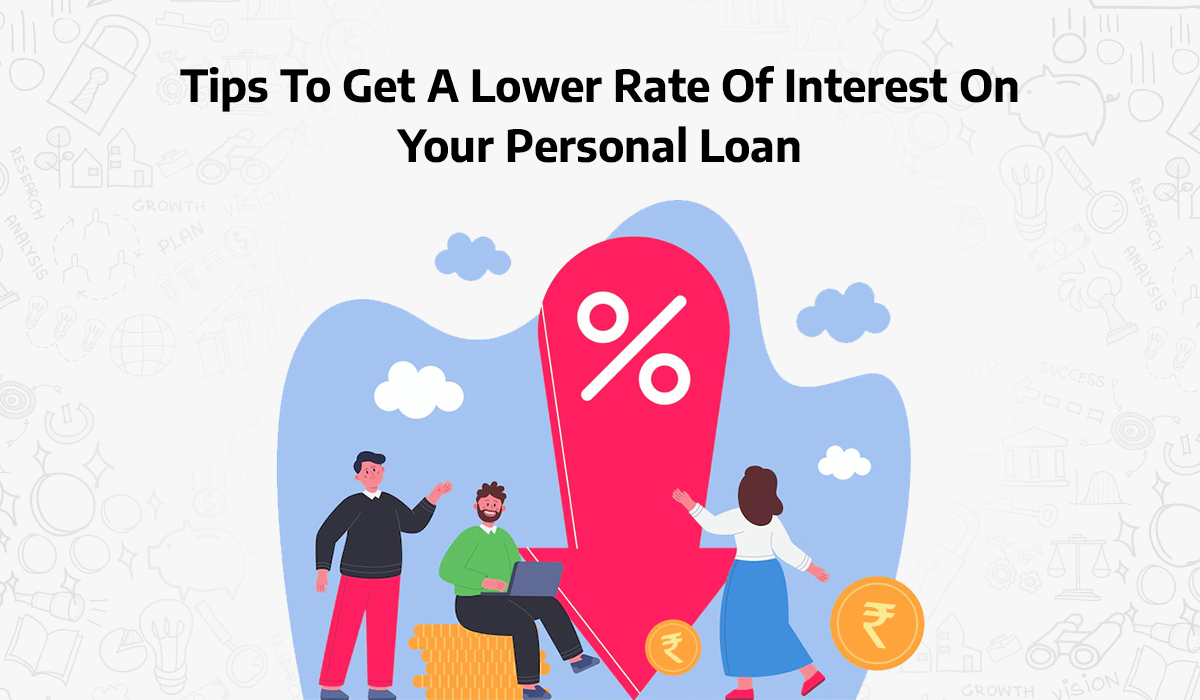 Sometimes you might postpone a holiday plan or delay a smartphone purchase due to a cash crunch. You may have an emergency fund that you do not want to touch. Being in this situation might upset anyone but not when Clix Capital is there to support your dreams.
With accessible Personal Loans from Clix Capital, you can get instant funds to go for an international holiday, plan a destination wedding, or simply renovate your home.
So whether you are salaried personnel or a self-employed professional, you can get a personal loan online with minimum paperwork and quick disbursals at your home. When worried about the higher interest rates on unsecured Personal Loans, remember there are ways to avail of loans at lower rates. Read on to know the factors and hacks that affect the interest rates on Personal Loans.
Factors Affecting Interest Rates On Personal Loans
Income: High-income individuals pose less risk to lenders. So they may be offered loans at lower personal loan interest rates.
Employer Details: When you work for a renowned and recognised company, the financial institution may offer you low-interest rates, considering the market reputation of your employer.
Commercial Nature: Financial institutions may offer different interest rates to self-employed or salaried individuals based on their incomes.
Age Factor: You should be at least 21 years or older to apply for a personal loan online. The age of the applicant may affect the interest rates but it's not a very important factor to decide.
Relationship with Your Lender: When you are an existing financial institution customer, you may get the lowest interest rate on a personal loan. However, this is at the lender's discretion and does not offer preferential interest rates to all existing customers.
6 Tips to Secure A Low-Interest Rate On Your Loan
When you apply for a personal loan, each factor is considered. These include the amount of loan requested, the source of your income, the company you work for, and most importantly, the possibility of loan repayment. Once you've got these covered, securing a Personal Loan at the lowest possible interest rate is easy. These tips will increase the possibility of lower interest rates. Read on.
A Good Experian Credit Score
A high Experian credit score allows you to get the preferred loan amount needed for the desired repayment term at a reasonable interest rate. People with high credit scores usually get lower personal loan interest rates since a high credit score denotes high creditworthiness.
When your Experian credit score exceeds 630, you will likely get a personal loan from Clix Capital. But if your credit score is below 630, you need to find a way to improve it for lower interest rates.
How to maintain a good credit score?
Paying debts and credits on time
Keeping credit usage within 30%
Maintaining a balanced credit structure
Ensuring a good impression of repayments
Avoiding loan requests from several places at the same time
When you have a credit card or any existing loan, make sure to pay your card bills and loan instalments on time. Avoid payment omissions, as repayment history is generally considered before setting interest rates on personal loans. Paying your bills completely and on time will help you negotiate better interest rates on personal loans.
Clix Capital offers a complete digital and instant personal loan with an Experian Credit Score of 630 plus at affordable interest rates. We also have a flexible repayment schedule and a hassle-free process to facilitate application, verification, approval, and online disbursal.
The Credibility Of The Employer
If you work with reputable/large companies or multinationals, you may be offered a better deal in interest rates. This is because such employers provide stable jobs, which gives financial institutions the confidence that the borrower has a steady income and can repay their loan on time.
Have A Good Relationship With Your Lender
Your financial institution can help you get a personal loan at the lowest interest rate personal loan as they know your responsible repayment behaviour.
If you have a good relationship, you can negotiate for the lowest interest rate by submitting a formal written application to the loan provider.
Calculate Interest Using An Interest Rate Calculator
Use an online interest rate calculator to calculate interest on a Personal Loan. This can help you determine your monthly commitment and repayment dates before applying.
You can use Clix Capital'sPpersonal Loan EMI calculator, which has several advantages:
Easy-to-use online tool
24/7 easy access
Saves time and energy spent on manual EMI calculations
Allows you to plan your loan properly
The online calculator can help bring transparency in calculating your loan interest and ask for a better rate from your lender.
So, you can get an easy and quick personal loan from Clix Capital. We offer fast personal loans online with an Experian credit score of 630 and above. The requirement for documents is minimum, and approvals are quick. The interest rates are competitive and based on your creditworthiness, they can get even lower, So go ahead and check Personal Loans on our website and decide as per your financial goals.