How to Avail of a Personal Loan Without Salary Slip?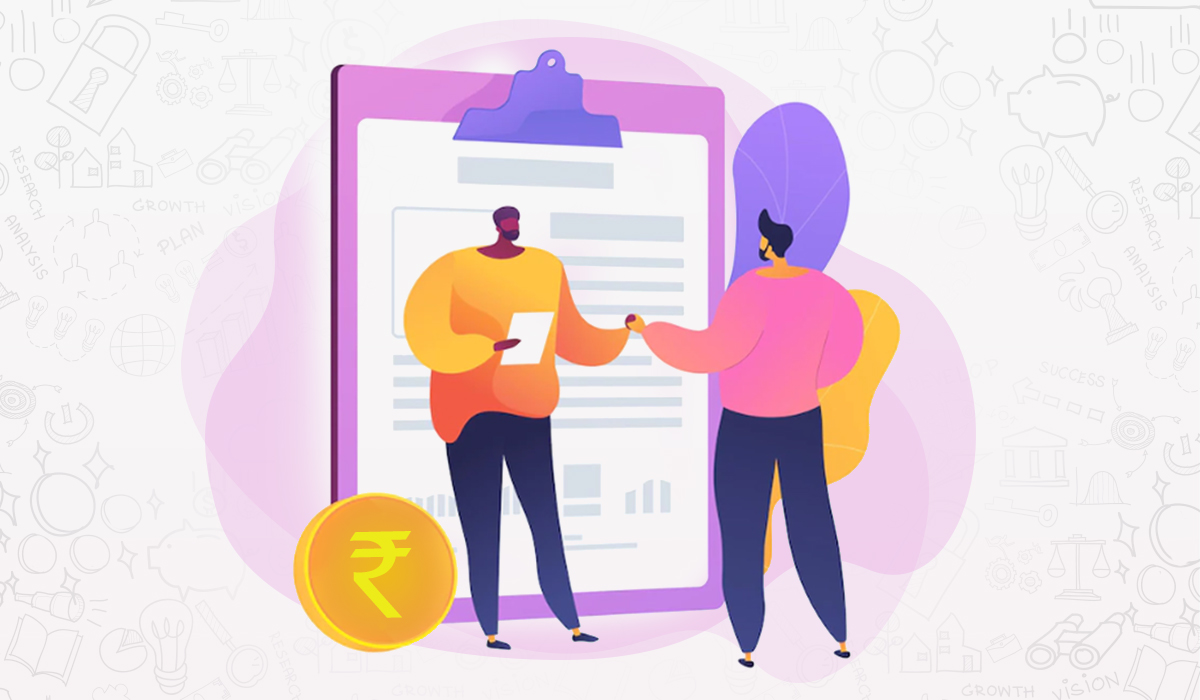 When financial emergencies knock on your doors during testing times, personal loans can be your best friend. Personal loans are unsecured, meaning they don't require you to pledge any security as collateral. The credit amount from this loan can be used as per the borrower's discretion and there are no restrictions on how the funds will be used. This makes instant personal loans a go-to option for those looking for an immediate line of credit to meet their needs.
You can use a personal loan for various purposes like education, marriage, vehicle, medical treatment, etc. However, it is advisable to assess your financial needs before proceeding with the personal loan application since the loan amount can vary depending on factors such as your credit score, income sources, existing debt, etc. Personal loan for salaried employees is processed quickly as they have a consistent income source and lending institutions find it safer to lend money.
Can Anyone Get a Personal Loan Easily?
The contemporary banking and financial landscape have developed enough to lend money to individuals who have little to no credit history or people with inconsistent income sources. The probability of obtaining money through personal loans is indeed much higher today. However, getting the funds in your account depends on the eligibility criteria set by the lending party. People with consistent and stable income sources like salaried employees can easily obtain this loan.
Also Read: How Much Personal Loan Can I Avail with a 20000 Salary?
Most job aspirants and freshly employed individuals often wonder if they can avail of a personal loan without salary slips. The answer to this question is highly subjective and depends on multiple factors including the lending institution's criteria, the credit profile of the individual, income sources, etc. Many reputed financial institutions like Clix Capital do provide instant personal loans even without a salary slip. However, the individual has to meet certain other requirements which can demonstrate their repaying ability.
Tips to Get a Personal Loan Without Salary Slips
The truth about getting a loan without any salary proof is that it's indeed challenging but not impossible. Any reputed lending party will need assurance that the borrower can easily repay the loan amount. In the case of personal loans for salaried employees, they have the assurance that the individual will easily be able to repay the loan within the given time frame. Let's delve deeper into how one can easily get a personal loan without any salary slip.
1. Show an alternative income proof
Your salary slips act as official income proof that guarantees your repaying ability. In case you are self-employed or working as a contractor with an organization, you can make your personal loan application without a salary slip by producing an alternative income proof. These other documents should be able to validate your income and prove your claim that you earn the amount stated. Some of the most commonly used alternative income proofs include ITR, income certificate, bank account statement, etc. Producing relevant documents that can establish a consistent and stable income source will easily help you get a loan.
2. Maintain a good credit score
Your credit score plays a key role in deciding whether the lending party should provide you with the required credit. All reputed and registered lending institutions do check for your credit score. A credit score is a 3-digit credit score that gives a fair idea of your credit and repayment history. A credit score of 725 or higher is considered a good score for obtaining a personal loan. A good credit score will help you establish yourself as a creditworthy individual. You should always aim to maintain a healthy credit score by paying your EMIs and meeting other financial obligations promptly.

Also Read: What to Expect When Your Credit Score is 750?
3. Pledge an asset as collateral
Personal loans are unsecured, meaning they don't need you to provide any security against the loan amount being issued by the lending party. However, in case you do not have a consistent income source and have trouble obtaining a personal loan, you can easily pledge an asset as collateral and obtain a loan against the same. Not all lenders provide a personal loan against collateral. It is recommended to get in touch with the lending party and see if they agree to your proposal. You can even use high-value FDs and mutual funds to pledge as collateral for your loan.
4. Bring-in a co-applicant
If you don't have a strong credit history or a consistent income source, you can bring in a co-applicant who does. Applying jointly with someone who has a good credit history will increase your chance of obtaining credit from a lending source. This happens because banks find it safer to lend when they can get their money back through a consistent income source. This will help you easily obtain the required sum that you can use for meeting your urgent financial needs.
5. Find flexibility eligibility terms
Finding registered lending institutions that don't have a rigid policy for providing credit can help you get a personal loan without salary slips. Lenders who have simple personal loan eligibility criteria are more likely to provide you with the required credit amount. You can check for the interest rate based on your credit profile and evaluate whether it is a good fit for you or not. You can also find a guarantor in case your lending party accepts guarantors for providing personal loans.
6. Pay-off existing debts
In case you already have debt on yourself, it will be hard to obtain a personal loan with or without any salary slips. Paying off your existing debts can help to reduce your debt-to-income ratio which in turn will allow you to easily avail new credit from lenders. Personal loans for salaried individuals can also be rejected in case their debt-to-income ratio is higher than 35-40%. It is recommended that you keep a lower debt ratio to obtain instant personal credit.
Clix Capital takes a holistic approach to provide personal credit to individuals in need. One can easily get a personal loan of up to INR 25 lakhs depending on their credit profile. Borrowers can opt for a customized repayment option based on their preferences.
Your instant credit source is just a tap away! Apply for an instant personal loan now!
For any queries, please find us on Facebook, Instagram, LinkedIn, Twitter, or WhatsApp. You can also reach us at hello@clix.capital.com or call us at +91-120-6465400