First-Time Personal Loan Application Checklist for New Borrowers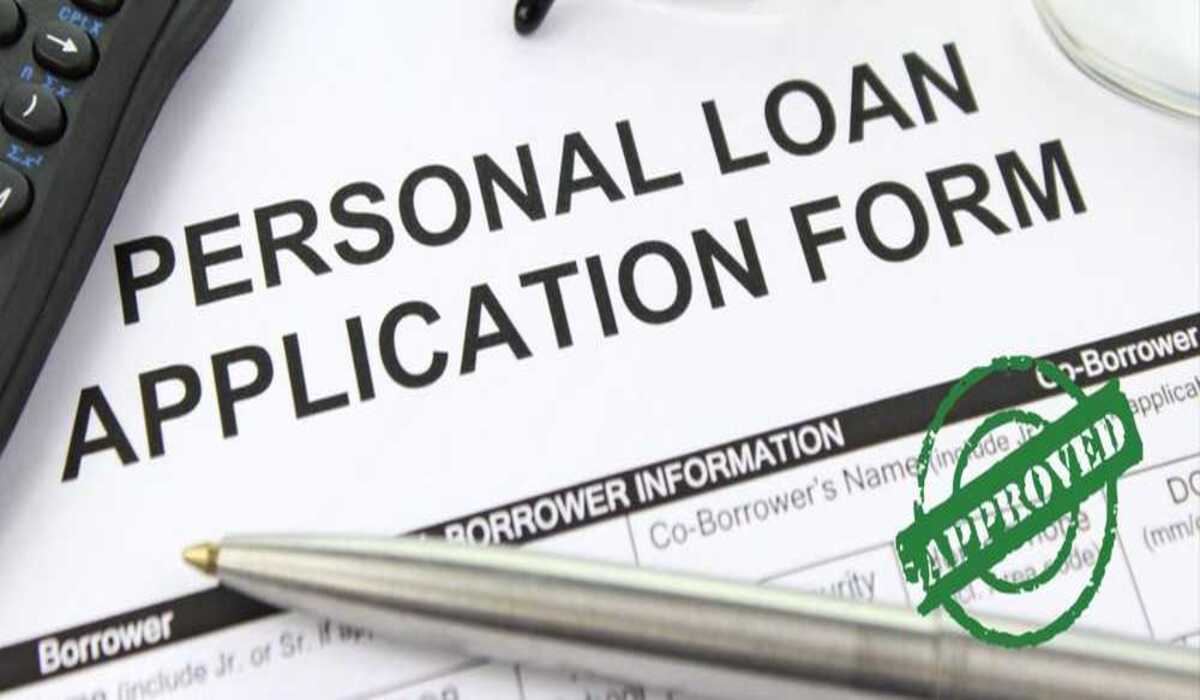 Manish was getting fidgety at work. During lunch, his colleague Ankur pulled a chair beside him and tried to find out the reason for his worry. Manish, very briefly shared that due to the pandemic all his savings were used up and now his sister's marriage is his main concern. Ankur shed a ray of hope mentioning that due to the situation around, unprecedented loss of jobs and financial issues have brought forth a huge demand for personal loans.
Being a first-time borrower, Manish did not have a clue about how to go about and apply for a personal loan. Like Manish, a lot of people right now are in this situation and that's where personal loans step in.
Whether you are looking for a personal loan to fund a wedding, medical emergency, home improvement, debt consolidation, or other expenses, here is a checklist to help you navigate and make the right decision while applying for the loan for the first time.
Choose Your Lender Wisely
Personal loans are life jackets in times of urgent cash needs. Being first-time loan applicants, the common challenge is determining lenders who are ready to lend to you despite a less or no credit history. Due to the recent lockdowns, digitization and e-money have started shaping the world.
The lenders have upgraded their systems to offer hassle-free online loans with much effort. Subsequently, the result is overwhelming and personal loan options are now offered online with a fully digitized process by new-age NFBCs such as Clix Capital.
Also Read: How much personal loan can i avail with a 20000 salary?
Even if you're a first-time borrower, you can easily qualify for unsecured personal loans. So, how do you choose the right lender? Never apply for the first loan advertisement you see in your email or SMS; it could come with a huge rate of interest and hidden charges. Here are a few factors to keep in mind while applying for a personal loan for the first time.
Easy Eligibility Criteria
When you're looking for a reliable lender to apply for a personal loan for the first time, make sure you opt for a lender that offers lenient eligibility criteria for loan applicants.
While the personal loan market is flooded with all sorts of lenders claiming to offer a personal loan without any documents or at lesser income, make sure you do thorough research and go for credible names that are in the lending industry for long.
The benefit of choosing a reputed lender is easy eligibility criteria, minimum terms and conditions, no hidden clauses, and a guarantee of being collaborating with the best. Top NBFCs like Clix Capital have easy personal loan eligibility conditions at minimal paperwork.
Competitive Interest Rates
Interest rates offered by lenders also play a crucial role in affecting your search for the right lender. However, not all lenders claiming to offer the lowest interest rates actually offer them in real. Behind the guise of this claim, lies a lot of hidden charges and conditions that an applicant knows much later but is helpless then.
Be mindful of the fact that your personal loan interest rate depends on your credit score, income, loan amount applied, and overall credit profile. Make sure you opt for a lender who has a transparent and holistic approach towards offering competitive interest rates and other benefits like impeccable customer support, faster loan approval, minimal documentation, and quick loan disbursal time.
Avoid Multiple Searches
While searching for the best personal loan offer, be aware to not approach several lenders simultaneously. Multiple personal loan inquiries with several lenders are regarded as being credit-hungry which can have a damaging impression on your borrowing plans. When you do your homework well, you would surely seal the best available deal.
Features of a Personal Loan offered by Clix Capital
Clix Capital offers its customers a personal loan of upto Rs.10 lakhs at attractive interest rates for a tenure extending from 12-48 months. This lengthy tenure phase empowers you to choose when you wish to repay your loan amount and reduces pressure on your monthly budget. There are feasible features and benefits of personal loan offered by Clix Capital, due to which they continue to be a preferred choice of customers:
Loans Upto Rs.10 Lakhs: Our loans offer you sufficient financial backing to look after any monetary challenge with ease.
Customised Repayment Options: Our flexible 12 to 48 months-long repayment tenure ensure hassle-free loan paybacks.
Easy And Quick Approvals: With our timely approvals and quick disbursals, you'll be able to take care of your fiscal requirements in a flash.
Hassle-Free Loan Processing: You can apply for a personal loan online at Clix Capital from the coziness and privacy of your couch.
Instant Approval and Disbursal: On successful document verification, our loans are approved immediately followed by quick loan disbursal.
Freedom to Use: You are free to use your loan amount for any purpose of your choice—wedding, home redecoration, vacation, higher education, debt settlement, or health emergency. There is no restriction on the end-use of the loan amount (except for illegal activities).
No Collateral: Since these are unsecured personal loans, you don't need to promise any security or provide any guarantor to secure a personal loan.
Easy Documentation: The paperwork essential for a personal loan is minimal. You may get your loan merely by submitting your identity, address, and income documents.
Personal Loan Eligibility
You need to ask these questions to apply for a personal loan from Clix Capital:
Am I between the ages of 25 and 58 to fulfill the personal loan eligibility criteria?
Do I have a monthly income of at least ₹ 20,000?
Am I working with my current employer for at least 6 months?
Do I have work experience in the current field for a minimum of 12 months?
How to Apply for a Personal Loan at Clix Capital?
Are you ready to apply? Follow these instructions to start your personal loan application process online:
Visit Clix Capital.
Check your credit score and ensure that it is more than 630.
Fill up the personal loan application form.
Get your documents verified online.
Once you receive your loan approval, accept the loan offer.
Activate the e-mandate for timely EMI payments.
Are you looking for a personal loan? Your search ends at Clix Capital. We offer personal loans of up to ₹ 10 lakhs at competitive interest rates and flexible repayment terms. Take benefit of our easy personal loan application and fast approval procedure to get the needed funds in time.
For any queries, please find us on Facebook, Instagram, LinkedIn, Twitter, or WhatsApp. You can also reach us at hello@clix.capital.com or call us at +91-120-6465400.T&C Apply*