Celebrating Women's Day: How a Personal Loan Can Help Women Achieve Their Financial Goals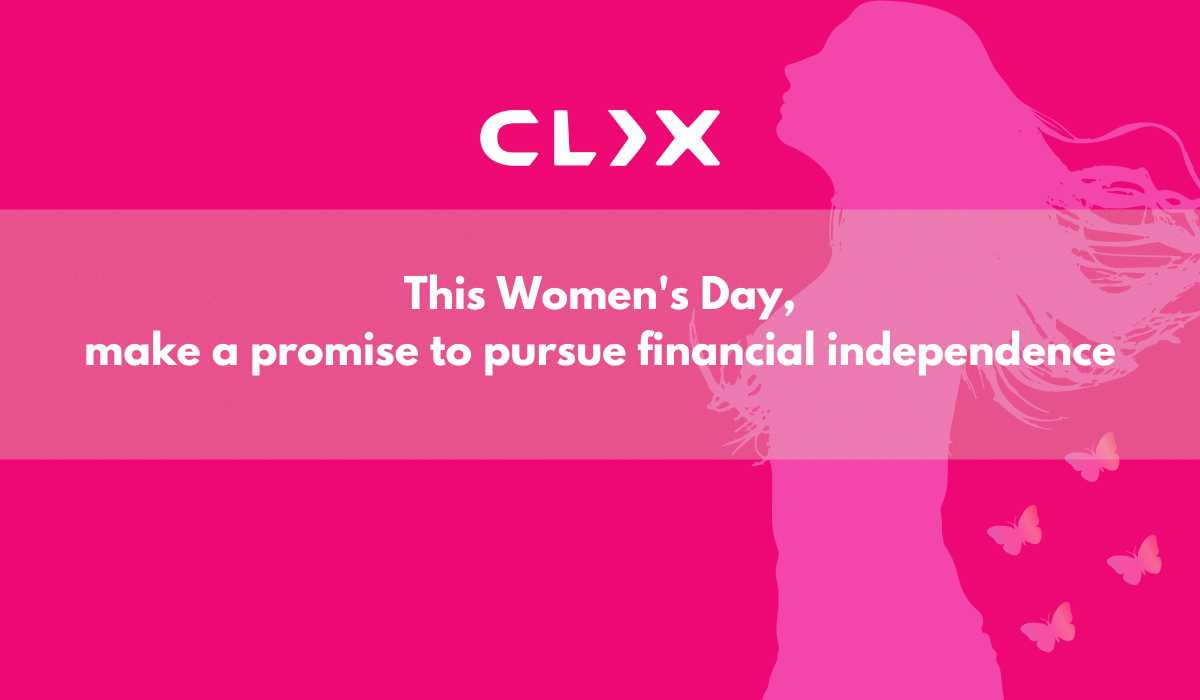 As women's participation increases, society progresses. The modern Indian woman is becoming stronger than ever in terms of handling responsibilities, owning her finances, and taking her own calls, and more power to that! Finance and money management have always been a part of every woman's life. With more & more women joining the professional world, their aspirations are rightfully bound to soar higher than ever before. And there's no need to suppress their goals nor shy away from expressing themselves to the fullest.
However, some goals and aspirations may require additional funds in order to be realised. While spending hard earned savings is possible to an extent, it could be detrimental in the long run. In such situations, a quick collateral free Personal Loan can be of great help.
Here at Clix Capital, Women's Day is everyday! And our Personal Loans for Women help thousands of working women achieve their financial goals and overcome any other challenges they face. Female borrowers can get a Personal Loan from Clix Capital online, in super-quick time, use the money for just about anything they need, and achieve their financial goals without relying on anyone.
Our Personal Loans can be used for a lavish wedding, a wholesome solo getaway, further education, managing previous debt, and god forbid, even for unexpected medical emergencies. A Personal Loan for Women can offer financial support in times of hardship, and during times of celebration, either way, we're here for it all: financial stability without any hassle.
Benefits of Personal Loans for Women
A Personal Loan for Women has been designed to empower female professionals to overcome any financial shortfalls they need to deal with. Let us look at some benefits.
Flexible terms and repayment options: We can customise our Personal Loans to meet the needs of women borrowers. They can choose the loan amount and repayment period that works best for them. Our Personal Loan EMI calculator helps choose a suitable combination of affordable EMI and ideal repayment tenure.
Affordable interest rates: It is always wise to get the lower rate on loans. Notably, our Personal Loans come with competitive interest rates. For our women applicants, we offer the affordable rate of interest to help them get much needed finance without the hassle of excessive interest.
No collateral or security needs: Our Personal Loans for Women are unsecured, so they do not need to put up collateral or security to qualify for the loan. This means there is no risk in taking the loan.
Examples of How Personal Loans Can Help Women
Our Personal Loans for Women come with no end use restrictions which means they can be used for a wide range of purposes. Here are some common examples of how Personal Loans can help women achieve their financial goals.
#1 Big Ticket Purchases
Women can realise any "big" purchases they've been eyeing and putting off for a while, this could be gadgets or appliances, or designer bags, sneakers, and so much more by choosing a Personal Loan from Clix Capital. We offer a fixed monthly payment option to them, which lets them budget their outlay well in advance.
#2 Consolidate Debts
Managing multiple loans can be a nerve-wracking experience, but it can be handled efficiently using our Personal Loan for Women. Women can pay off all their debts at a lower interest rate using a Personal Loan and pay just one simplified EMI for repayment.
#3 Set Financial Goals
After getting approval for our Personal Loans, the next step is to set financial goals. Salaried professionals can use the money to invest in long-term financial products. While the money keeps growing, they can repay their loan through EMIs.
#4 Pay Off Debt Quickly
Debt is something that we all try to avoid, and somehow if you find yourself in one, our Personal Loans can help you get out. It can be a lump sum amount borrowed from a near and dear one or an outstanding credit card bill that keeps accumulating interest. You can use our Personal Loan and free yourself from such unwanted scenarios.
#5 An Emergency Fund
A lot of folks take quick Personal Loans from us to arrange emergency funds because they can be obtained within a day, don't require collateral and are quite easy to obtain if the application is well placed . On rainy days, especially in times of medical emergencies, a Personal Loan for Women can provide much needed financial support.
To ensure continued financial stability, it's always good to set aside an emergency fund that covers at least six months of living expenses. Once you've accumulated enough savings, it's important not to touch the money, except during exceptional circumstances and emergencies.
Women have more financial freedom than ever before, which means they have greater responsibilities too. This makes it all the more crucial for them to save well and invest smartly to secure their financial future. Having quick access to money is key to achieving real financial freedom, and we're doing our small bit to realise this for as many women as we can. However, navigating the world of investments and financial planning can be challenging.
A Personal Loan for women from Clix Capital comes with competitive interest rates and minimal documentation requirements. What's more, eligible applicants can get an instant loan of up to Rs 10 lakh with a flexible repayment tenure of 12-48 months.
So, this Women's Day, don't neglect your wishes, especially if some additional funds can help you realise them. Apply for a Personal Loan for Women on our website to get instant approval and quick disbursal.