A – Z of Business Loans for First-Time Loan Applicants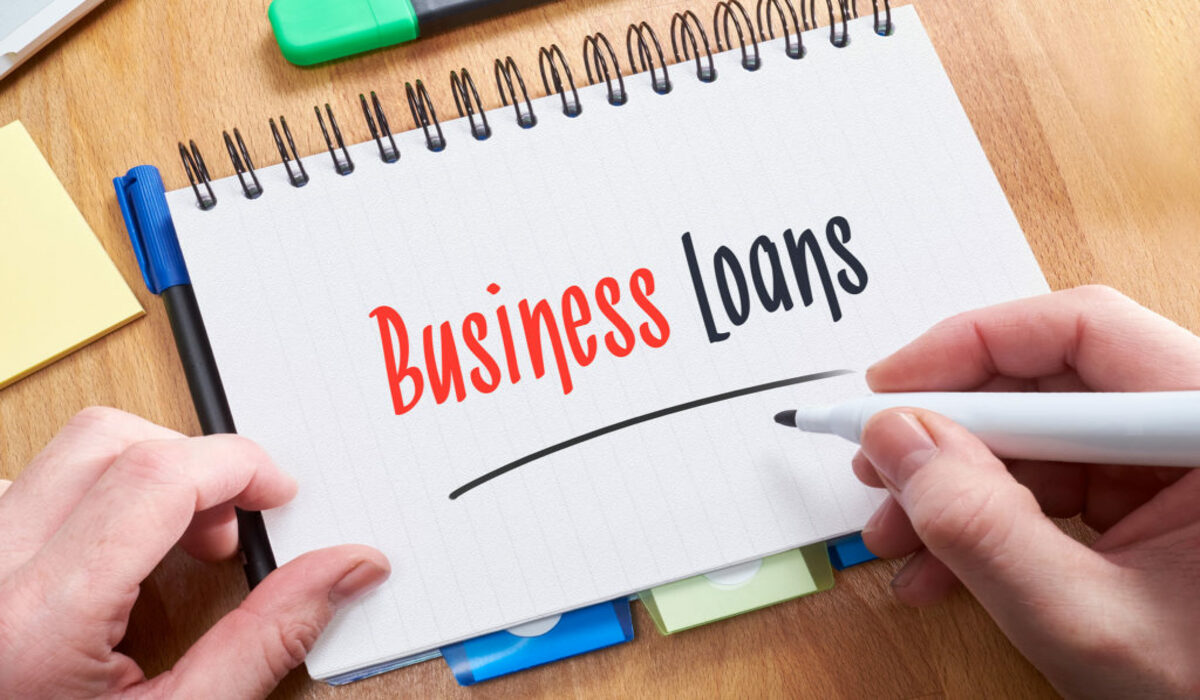 The topography of business in India has taken a different turn and has become acutely competitive after things have started shaping up post-pandemic. Borrowers and lenders, both have seen the need for funds during such crucial times to survive and evolve. And therefore, availing a loan from a reputed financial company seems to be a wise decision than tapping your savings or borrowing from your family or relatives.
However, for ongoing small businesses, it is rather a challenging aspect to obtain an unsecured business loan as pledging an asset might be difficult. However, there is a piece of good news for you! It is possible to get business loans in India without collateral if you can meet the lender's easy eligibility criteria and follow the step-wise procedure.
Business Loan Benefits for Self-Employed People
The axiom "you have to spend money to make money" is the base for all businesses and you cannot expand until you invest. The progression and development of your business growth rely merely on the investments you wish to make on hired employees, avant-garde equipment, and more. There's a lot you can do with the help of business loans-install and upgrade new technology, workstations, raw materials, staff, infrastructure, and much more. Let us take a look at the top 10 benefits of this popular funding:
Usage flexibility: Like a few banks and lenders, Clix Capital neither interferes with how you spend your business loan nor advises you how to run your business. So, relax, you can have complete control of the loan amount.
Convenient and easy: Obtaining a business loan is as easy as a walk in the park. If you start searching for investors, round table discussions take weeks before they scrutinize and approve of your loan. Clix Capital offers easy business loans for small to medium-scale business owners following lenient eligibility criteria and a few basic business documents to submit.
Minimal interest rates: The interest rate makes most of us disappointed and stressed. Our interest rates will neither disappoint you nor burn a hole in your pocket. The reason is-we value our clients, making sure our deals and interest rates do not burden you in the long run.
Enhanced business credit: Managing and making timely payments can improve the creditworthiness of the business and improve your credit score. You get more funds at lower business loan interest rates in the future.
What Is Interesting About Business Loans from Clix Capital?
The term 'business loan' itself seems like a huge responsibility and a difficult one to get. But when it is prefixed with the term 'unsecured' there are easy aspects to it that can be completed smoothly. Let's see why an unsecured business loan is not hard to avail:
No Collateral Needed: The most crystal-clear benefit of any business loan without security is-you do not need to offer any collateral or security. Your loan approval gets stronger through your excellent credit score, stable income, the reputation of your company, and the ability to repay the loan.
Chance to develop your business: Fewer savings or shortage of assets does not hinder getting you a business loan. If you can show your commendable credit history and long-term profitable ventures, you are in the good books of the lender.
Speedy processing: Since there isn't any collateral involved, the lender does not take long in evaluating your business loan application. Therefore, the processing is quick and easy, and convenient as well.
Also Read: Looking for the Top Business Loan Company? Check This First
Eligibility Criteria for Business Loans from Clix Capital
Age Criteria: Minimum age of 21 years at the time of submitting your business loan application and maximum 65 years at the time of loan maturity.
Credit Score: Your business must have a CMR score of up to 6 and your CIBIL score needs to be 700 or above.
Turnover Proof: Your business must have a minimum turnover of ₹ 1 crore
Business existence: Minimum 1 year with signs of profit; operating from the same location for the last 3 years.
Stable income: Applicants should have a regular source of income with salary slips.
Business history: Bank details or last 2 years' bank statement with GST proof.
What Makes Clix Capital Stand Out?
As a business person, you can relate how important working capital is to maintain your business operations. In easy words, working capital can help you in endless ways. When you acquire a business loan from Clix Capital, you're entitled to the subsequent benefits:
Simple Application: Obtaining our business loan in India is as easy. Enter your phone number and we will reach out to you to discuss further. Once your particulars are proved, you get your loan approved within a few minutes.
Sufficient Loan Amount: We offer business loans in the range of ₹ 5-50 lakhs, which might be adequate to meet most businesses' monetary needs.
Best interest rates: After the loan gets processed, the interest rate cycle might make you worried. But, Clix Capital offers the best interest rate possible for your business. So, you can be confident of the rate of interest offered by us.
Easy Repayment Terms: After getting your loan amount, you can repay it in 12-36 months. You can select your loan period apt to your budget and reimbursement capacity. The loan term may spread over 48 months for self-employed professionals.
No Collateral Required: Our business loan is a collateral-free loan. We do not demand any collateral or backer to favour your business loan.
Minimal Documents Required: Clix Capital does not require a lot of paperwork for your loan approval. We need minimal documentation that is quite easy to fulfill. These include your address proof, ID proof, financial documents, and proof of proprietorship.
Taking and maintaining a business loan, developing your business requires stability of funds, wise management, and the right decisions. Contemplating your business loan needs and taking the correct mindset requires your deal to go smoothly with a reputed lender. Clix Capital, your friendly and experienced NBFC offers easy loan approvals and long-term solutions to go easy. Get in touch with us to start your business loan application procedure. With the best interest rates, easiest eligibility criterion, and minimal documentation requirements, you'll never regret coming to us.
For any queries, please find us on Facebook, Instagram, LinkedIn, Twitter, or WhatsApp.
You can also reach us at hello@clix.capital.com or call us at +91-120-6465400. T&C Apply*