Missed Your Loan EMI Payment? Here's What You Must Know!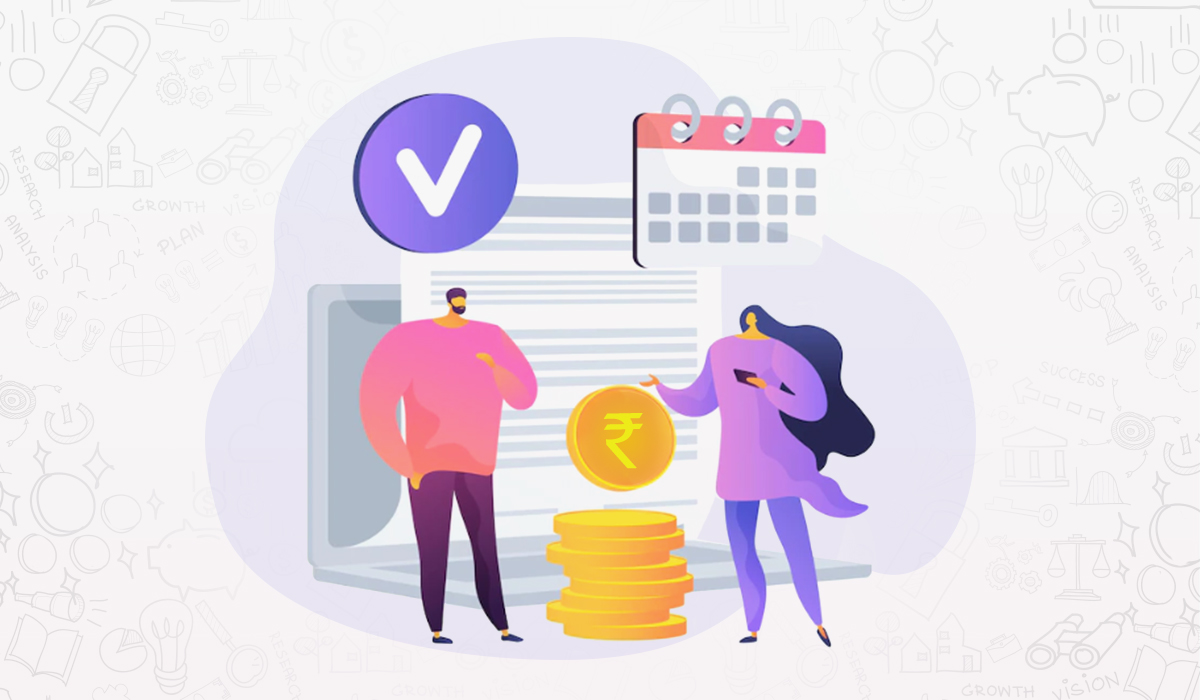 Choosing Personal Loans to Finance Needs Dreams
Over the past few years, securing a loan to meet the planned and emergent financial needs has become one of the most preferred options for borrowers. Whether it comes to financing a big-ticket purchase, travel, consolidation of existing debt, or to cater to a medical emergency; a personal loan comes at the top of the list as the solution for all.
Personal loans come with a flexible repayment tenor wherein the borrower can choose the repayment tenor based on their convenience and budget. However, despite selecting the desired repayment tenor, there are circumstances when borrowers might have trouble paying one or two EMIs.
What is the Impact of Missing Personal Loan EMIs?
Despite of being calculative about EMI payments, there might be times when a borrower may miss out on a month or two's  EMI payments owing to lack of funds or forgetfulness. Defaulting on a personal loan EMI is never pleasant; here are some of the consequences of missing on a personal loan EMI/EMIs:
1. A dip in Credit Score
The first thing to have taken a hit when you miss paying EMIs is your credit score. As most of us know, credit score is the most important determinant when it comes to personal loan eligibility. Your credit report clearly states the incidents where you've defaulted on loan EMI payments. A single instance of missed EMI payment can bring down the credit score by up to 70 points but this can still be corrected by not making missing EMIs a habit.
2. Labelled as 'Risky Borrowers'
A missed EMI payment significantly affects your creditworthiness. Your credit report will have comments about your missed payment history, which is certainly a negative point. In such cases, when you apply for a loan, your loan application can be rejected. Lenders tag such customers as risky borrowers' and don't prefer lending to such profiles even if their credit score is good.
3. Monetary Penalties
Attracting a late fees or penalty on the missed EMI payment is yet another outcome. Though all lenders have their specific set of rules, usually 1-2% of the EMI amount is charged as a penalty and is added to the next EMI cycle.
4. Payment Recovery by Agents
This is the last and the most traumatic consequence one can face over continually missed EMI payments. As a matter of last resort, banks and NBFCs have to deploy recovery agencies to recover the amount.
The agents are handed over the task of recovering the said amount only after the lenders have declared a certain account as NPA. Every lender sends a 60-day notice period to the borrower before the account is declared NPA. The scenario involving recovery agencies can be rather stressful.
How to Avoid Defaulting on Loan Payments?
Though it is always advisable to not miss even a single EMI payment, there are a few ways to avoid defaulting on loan EMI if the situation does arise where you find yourself strapped for cash. The best way to go about this is to plan your finances ahead of time.
Chalk a robust financial plan stick to it- This is one of the most effective ways to avoid defaulting on loan payments. While gearing up to apply for a loan, always make a sound financial plan to dispose the EMIs every month and stick to the same for the rest of the loan repayment period. This will prevent any distractions and will make sure you're always on time with your EMI payment.
Always provision a contingency fund- A golden rule that every salaried or self-employed individual should stick to is to have an emergency financial corpus to take help from in case of need. This should form a crucial part of your budget right from the start of your loan journey. The ideal value of the emergency fund should equate to a minimum of six months of your household income. This will help you ensure that your loan EMI payments are taken care of.
Request for a temporary pause on EMI payment- This one is de pendent on your lender, but there is always an option to get a temporary waiver on EMI payments for 3 to 6 months. Some lenders may consider this request, especially if the borrower has suffered a job loss. Continue the EMI as soon as you're back on track or the waiver period is  over, whichever is earlier.
The bottom line is that it is always crucial to carefully evaluate your financial standing before applying for a personal loan.
We hope this helps you prepare better for your loan application and repayment process ahead. If you're faced with a pressing need for immediate funds and are looking for an instant personal loan online, click here.