Looking for the Top Business Loan Company? Check This First.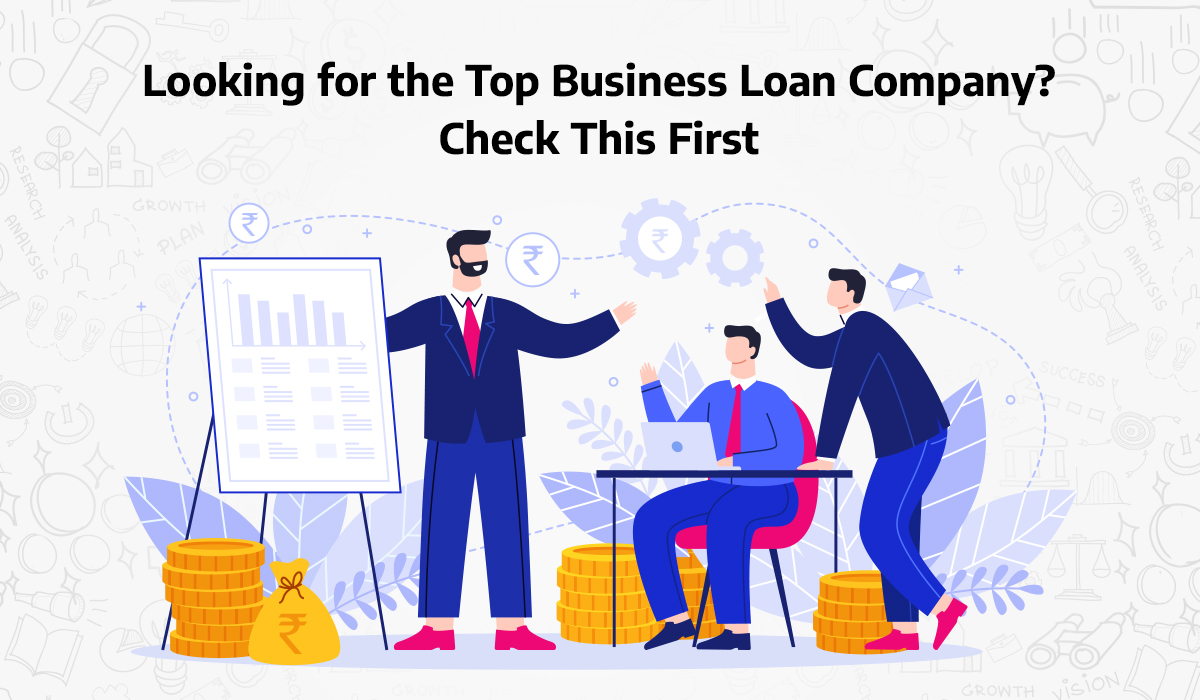 Many small business owners require financing at some point in their business's lifetime. Sometimes, small business owners might want to avoid risking their assets to pledge as collateral and on the other hand, they may need to borrow a substantial amount. An unsecured Business Loan comes as a relief to them in such situations. We at Clix Capital offer collateral-free Business Loans from Rs. 5 Lakhs to Rs. 50 Lakhs to businesses of all sizes.
What's the Need for Business Loans?
For some, it's about gaining enough capital to enter new markets and expand; for others, it may be to run regular operations more efficiently. Whatever the case, our Business Loans are renowned for their competitive and attractive interest rates, flexible repayment terms, and easy eligibility criteria. So the next time you need financing to handle a cash deficit in business, a Business Loan is the best option.
What is the Purpose of a Business Loan?
What makes Business Loans different from the others is that they come with no end-use restrictions. As long as the borrower completes the legal work and pays the EMIs on time, we at Clix Capital do not restrict the use of the sanctioned loan amount. Also, borrowers can use the loan for meeting a plethora of business-related purposes. Some major ones have been listed below.
• Business Expansion: While planning to launch a new product or service, open a new branch, or enter a new market, an SME loan provides funding for business expansion.
• Meet Working Capital Requirements: When falling short of funds to pay rent, salaries and other overheads, build working capital with a Business Loan to cover these expenses even during the off-season.
• Enhance Business Cash Flow: Is the buyer taking time to clear the dues after delivering the order? Have accounts payable exceeded accounts receivable? Enhance your cash flow with a Business Loan and sustain with confidence.
• Buy Raw Materials: Got a huge order but falling short of funds to buy raw materials? Take a Business Loan and convert this challenge into an opportunity.
• Purchase New or Upgrade Equipment and Machinery: Don't let your business lag due to an inability to procure the latest equipment and machinery. Get funds to buy or upgrade the equipment, keep up with evolving market challenges, and distinguish your product from the competition.
Why choose Clix Capital for your Business Loan needs?
Clix Capital ranks among the best providers when it comes to Business Loans. Here are the key reasons.
• We offer the most competitive Business Loan interest rates based on the borrower's credit score, income, financial commitments, business vintage, and other parameters.
• We offer sufficient loan amounts to cover small and big expenses of small and medium enterprises in India.
• We provide flexible repayment terms on our Business Loans, allowing borrowers to select a loan tenure with budget-friendly EMIs. Our Free Business Loan EMI calculator proves to be a valuable tool for the purpose.
• We have simple business loan eligibility and documentation requirements, which makes it easier for entrepreneurs to fulfil them and get quick approval.
• We have prompt customer service and support for our existing and potential customers.
What makes Clix Capital Business Loans a hit among new-age entrepreneurs?
Clix Capital's technology-driven lending processes are not the only reason that have made our Business Loans popular among business owners in India. Some others are:
• No Collateral Required: An unsecured Business Loan from Clix Capital does not put the borrower's valuable assets at risk. The loan does not require any security or collateral from the applicants for the loan.
• Ample Loan Amounts: We offer Business Loans of ₹ 50 Lakhs to eligible SMEs, providing enough funds for venture growth and expansion.
• Superfast Loan Processing: The online loan application takes processing times to the next level. Applicants can expect instant approvals and quick disbursal after a brief in-person verification.
• Reasonable Interest Rates: We evaluate each loan application based on the fulfillment of eligibility criteria to determine a reasonable Business Loan interest rate.
• Flexible Loan Tenure: Our Business Loans have a tenure of 12 to 36 months, providing sufficient time for entrepreneurs to repay the loan based on their expenses and cash flow.
Also Read :- Endless Opportunities To Scale Up Businesses in the Year 2023
Types of Business Loan
Our goal is to help entrepreneurs achieve financial independence. Aspiring borrowers may avail the following types of Business Loans from Clix Capital to meet different purposes.
1. Term Loan
It is a short, medium, or long-term loan that the borrowers may avail according to their funding requirement and repayment capacity. It has to be paid in regular EMIs with a fixed tenure.
2. Working Capital Loan
Facing challenges with regular business operations, such as paying salaries, managing assets, or refilling inventories? Take a working capital loan from Clix Capital to cover the expenses and repay them as the cash flow improves.
3. Loan Against Property (LAP)
A Loan Against Property is a secured loan that business owners can borrow against the assets they own from Clix Capital. They can pledge a residential or commercial property as collateral and borrow a specific percentage of its value as a Business Loan.
Benefits of a Clix Capital Business Loan
Let's look at the top benefits of taking a Business Loan from Clix Capital.
Usage Flexibility: Regarded as one of the best business loan companies in India, we do not dictate how the borrower should use the loan money. All we want is that borrowers should use it legally and make timely EMI payments.
Ease and Convenience:Getting a Business Loan from Clix Capital is easy and convenient as we allow entrepreneurs to apply online. Applicants can apply on our Business Loan page by filling out an online application form.
Safety to Assets:An unsecured Business Loan from Clix Capital does not require any collateral, so there is no risk to the borrower's assets, no matter how the business performs.
Support for Daily Operations: Borrowers can use the Business Loan from Clix Capital to build working capital, which is a huge help during a liquidity crunch. It helps cover short-term expenses and run daily operations without touching their emergency funds.
A Business Loan from Clix Capital helps break all financial barriers for business. We offer quick Business Loans without collateral, ranging from ₹ 5-50 Lakhs with flexible tenure of 12 to 36 months at competitive interest rates.
Moreover, loan seekers can start their application directly on our website from their laptops or smartphone.
So, what are you making your business wait for? Apply for an instant Business Loan from Clix Capital today and scale newer heights of success.
Also Read :- Business Loans in India – Know Its Benefits, Deciding Factors & Application Procedure