Top Business Loan Lenders In India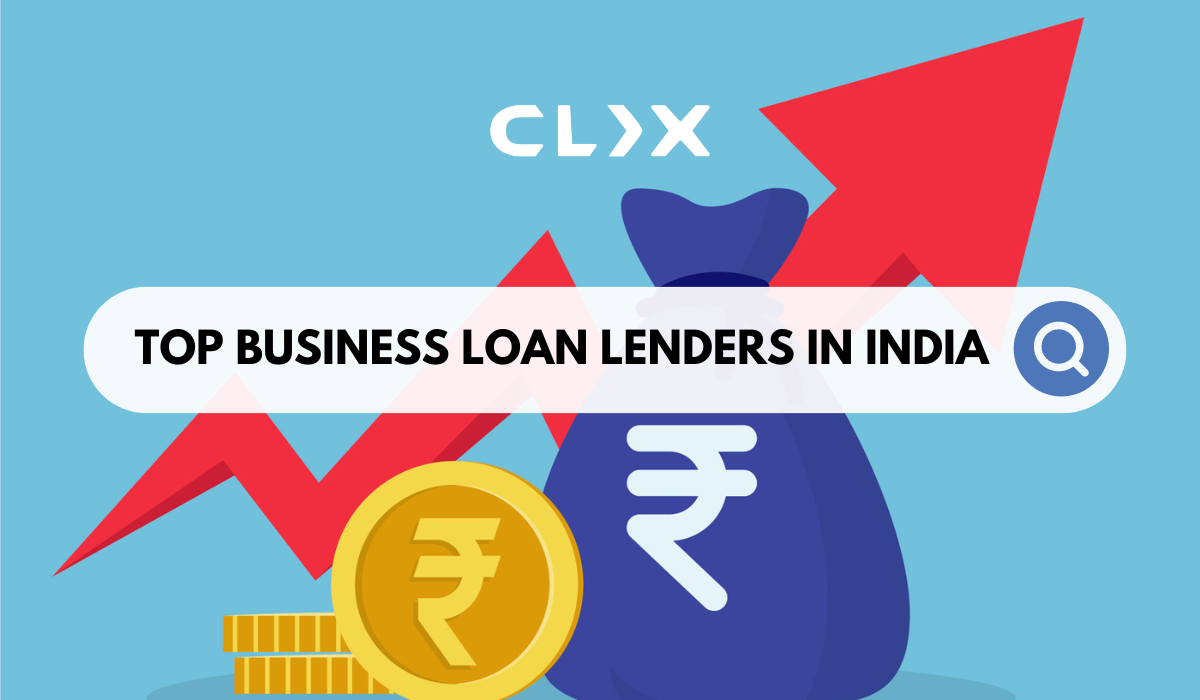 With the rise in economy and the booming start-up culture in India, entrepreneurs are foraying into the world of business. Whether expanding your existing business operations, hiring more staffs, purchasing inventory, upgrading machines and equipment, marketing, and others. The biggest challenge for any entrepreneur is arranging for the required funds at the appropriate time.
For every business, funding is a key concern and a requisite for scaling up, this is where Clix Capital promises to support.
Clix Capital, as one of the best business loan lenders in India, offers a wide array of financial solutions mainly emphasizing on Small and Medium Enterprises in India. With quick processing and collateral-free offerings make it stand out from its competitors. Clix Capital offers unsecured Business Loans of up to Rs. 50 Lakh with attractive interest rates.
The Advantages of Taking a Business Loan in India
These are some of the advantages you can avail by funding your business growth and expansion with unsecured business loans.
No Collateral Requirement: Since these are unsecured loans, you can get collateral free loan without putting any asset at risk. You don't need any security or guarantor either.
Ample Loan Amount: Lenders offer generous loan amounts of upto ₹ 50 lakhs to fund your business growth and expansion.
Easy Application: NBFCs have online application procedures that are much easier and faster than before. Fill out an online application form, and you are good to go.
Flexible Repayment: One significant advantage of business loan in India is that they come with flexible repayment tenure. You have the option of choosing the tenure of the loan according to your budget and repayment capacity. For instance, you can choose a loan term from 12 to 36 months to repay the borrowed amount according to their repayment capacity.
Minimal Documentation: One of the best advantage of business loan is that the documentation is minimal which you don't need lots of paperwork to get them. You may get your loan with ease.
What are the eligibility criteria for a Business Loan in India?
Wondering whether you are eligible for unsecured business loans or not? Check out the eligibility conditions of some lenders. For instance, to apply for business loan from Clix Capital, you need to fulfil the following requirements:
Age criteria – Age between 21 – 65 years of age at the time of loan application
Turnover – Minimum turnover of ₹ 1 Crore
Business Experience – Must have at least 3 years of vintage in the current work area
A CIBIL score above 700 and CMR up to 7 with stable income flow needed too.
Documents needed to apply for Business Loan in India
There are several financial documents you need to show to get loan approval as per the lenders requirements. To apply for a business loan in India, you need to submit the following financial documents along with your identity and address proof:
PAN Card
Goods and Services Tax Identification Number (GSTIN)
Last six months bank statement
Recent Income Tax Return form
Copy of computation of income, audited balance sheet, and profit & loss account for the last 2 years
Showing proof of business continuity of 3 years, which can be your sales tax certificate, establishment, ITR, or trade license
Also you may show your sales tax certificate, establishment, ITR, or trade license to prove your business existence. These are some essential financial documents you need to show to the lender to apply for a business loan.
Ensure that these documents are ready to make your loan application process easier and faster before applying for a loan from Clix Capital. If you provide all these necessary documents, the process of securing the loan will become streamlined both for you and the lender.
With several Business Loans options in India available at your disposal cash lapses can no longer come in your way to achieve the desired business goals effectively and efficiently. If you are looking for an ideal source of funding for your entrepreneurial ambitions, Clix Capital is here to provide your business with the momentum it needs and take it to newer heights.