Supporting Women's Education: How an Education Loan Can Help Women Reach Their Goals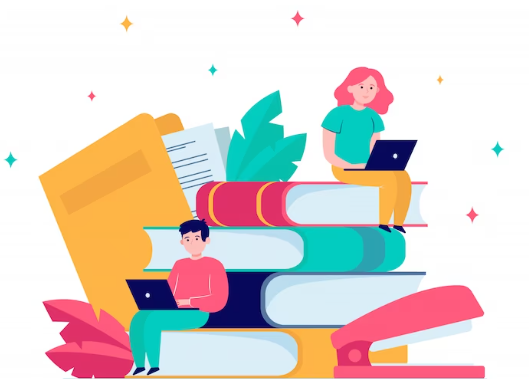 All of our lives, we are constantly learning new things. It shouldn't be restricted to a particular age or stage of life. Learning never stops and education can help broaden your knowledge, hone your abilities, and further your professional prospects, regardless of your age or profession.
Education is the key to reaching your goals, whether you are a student chasing a degree, a housewife wishing to acquire a new skill, a working professional aiming to develop your career, or a business owner attempting to improve your business acumen. It is now simpler than ever to obtain a top-notch education from any reputable institution, regardless of your location.
Women Creating History : Let numbers tell the story
According to the India Skills Report 2023, there are more employable women than males in India and the figure stands at 52.8%. This implies that compared to men, who made up 47.2% of the sample, women made up 52.8% of those who were deemed to be employable. Thanks to the improvement in the percentage of educated women in the country!
With these statistics in light, we can say that women have much more than just potential to reach their goals with the right guidance and financial support by their side.
But what if you don't have much money saved up and need a boost to get your education started? In particular, women who want to take their education to the next level may want additional finance beyond what is offered through other sources such as scholarships, grants, or savings. This is where Personal Loan for Women in the form of an Education Loan can be a useful way to pay for educational expenses.
Why does Clix Capital support women empowerment?
Clix Capital believes in the power of education to transform lives and create a better world. We recognise that access to education is still a challenge for many women, and economic barriers are one of the major causes curtailing their potential.
Let's look at the key benefits of education among women:
1. Better job opportunities
Firstly, education improves economic prospects for women. Women who are educated are more likely to earn higher wages, have better job opportunities, and contribute more to the economy.
2. More financial freedom
Secondly, education increases financial independence among women. Apparently, women who are educated are more likely to have control over their lives, make informed decisions, and participate in decision-making processes. This, in turn, can lead to positive social change and greater gender equality.
3. Gender equality
Lastly, education contributes to gender equality. By investing in education for women, we can break down cultural and social barriers, challenge stereotypes, and promote gender equality in all aspects of society.
How an Education Loan from Clix Capital can help women reach their goals?
Education Loans provide financial assistance to women who may not have the necessary funds to pay for their education. This helps to reduce the financial burden on their families and encourages more women to pursue higher education.
Let us tell you how Clix Capital is the ideal lender for a Personal Loan for women:
1. Lower interest rates: Since we believe in promoting and encouraging women's education in the country. And so we offer low Personal Loan Interest Rates and ensure that we women can pursue their education without any financial burden.
2. Collateral-free loan: Clix Capital's Personal Loans are unsecured, which means you don't need to provide any collateral or security to obtain the loan. This can be especially beneficial if you don't have any assets to pledge as collateral.
3. Easy approval of loans up to Rs. 10 lakhs: Clix Capital offers Personal Loans for women up to Rs. 10 lakhs, which can be very useful for meeting unexpected education expenses and fee requirements. The loan approval process is simple and quick, so you can get the funds you need without any hassle.
4. Easy to meet eligibility conditions: The eligibility criteria for Personal Loans at Clix Capital are easy to meet for women. You just need to have a minimum monthly income of Rs 20,000, be between 21 and 58 years of age, and have a good credit score.
Also Read: How to Avail of a Personal Loan Without Salary Slip?
5. Flexible repayment options: We offer flexible repayment options that can be customised to suit your financial situation. You can choose a repayment tenure that works for you, and even opt for a loan with a variable interest rate that can help you save on interest charges over time.
6. Fast loan approval process: Our loan approval process is fast and streamlined, which means you can get the funds you need quickly. You can apply for a Personal Loan online with us, and receive loan approval in no time. This is how fast we process loan applications!
Are you eligible?
So we have very simple eligibility criteria for our women borrowers. Let's check if you qualify:
● You must be under 58 years old and over the age of 21 to secure a Personal Loan for education from us.
● You must be a salaried employee who has worked for the same company for six months and has at least a year's worth of experience
● Have a monthly minimum income of Rs 20,000.
In conclusion, education is the key to unlocking a world of opportunities for women. A Personal Loan for women can help bridge the financial gap that prevents many women from pursuing their dreams. It is empowering to see more and more women stepping forward to claim their right to education and a better future. With the right support and resources, women can break free from the cycle of poverty and achieve their full potential.
Also Read: How Personal Loans Are Empowering Women?
At Clix Capital, we believe that investing in women's education is not just a matter of equality and social justice, but also a smart economic decision. Women who receive an education are more likely to contribute to their communities, generate income, and lift themselves and their families out of poverty. It is time for us to recognise the immense potential of women and provide them with the means to succeed. By supporting women's education, we can create a better world for all.