Budgeting Tips That can Help You Improve Your Credit Score in 2022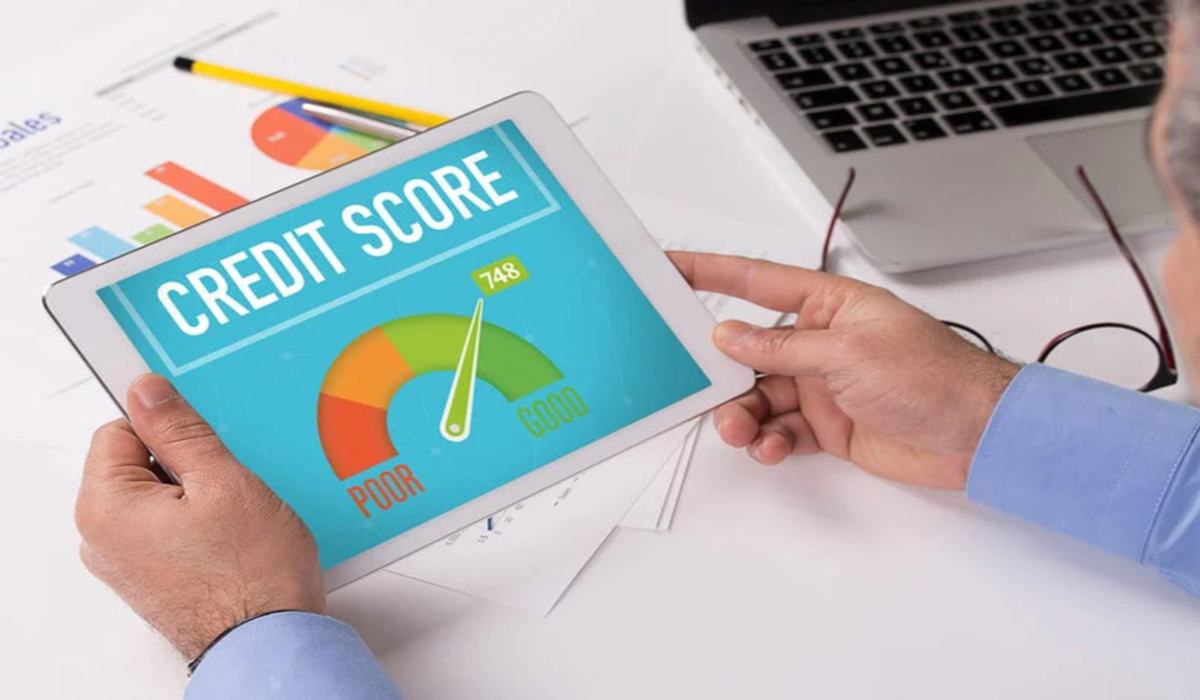 If you are planning to improve your Experian credit score in 2022, then budgeting is the ideal way to manage money, curb overspending, pay down debt, and stay consistent with your bill payments. All these steps are crucial to boosting your credit score and streamlining your financial future.
When it comes to budgeting, many people dread it because they think they will need to give up all their fun and lead a boring life. However, that is not true, since you can still enjoy your life while keeping your expenses under control. Check out this plan to make a surprisingly modest budget, along with a few budgeting tips, that can help you meet your financial goals and improve your credit score efficiently.
Step-Wise Budgeting Tips to Boost Your Credit Score
These are some step-wise budgeting tips that can help you create a budget, with which you can eventually boost your credit score.
1. Make a Budget Using a Suitable Tool
These tools can help you make a budget appropriately so that you do not go out of track while improving your credit score.
2. Check Your Cash Flow
Note down your income after deducting all the taxes you pay each month. Include all your income sources, including your salary, wages, rental income, investments, interests, and others. Now, record all your monthly expenses. These must include your obvious expenses like rent and utility bills and your discretionary expenses like dine outs and shopping.
Keeping a watch on your cash flow will help you control your expenses and use your finances responsibly, thereby improving your credit score by managing your money wisely.
3. Note Down Every Penny
Note down every penny while comparing your income with your expenses. Ensure that your monthly expenses do not exceed your monthly income at any cost. In fact, your expenditure should be much less than your income so that you can save some money every month. The amount you save can be put aside as an emergency fund, or you may use that amount to pay off your debt.
4. Track and Control
While comparing your income and expenses, identify the things where you are spending your money unnecessarily. For instance, going for dinner at a restaurant once or twice a month is acceptable. However, if you dine out every 2-3 days, you must consider cooking food at home that is much cheaper. If you find that you spent your entire month's entertainment budget in a week only, you must halt your entertainment expenses for the time being and get back on track. If you spent more money on something this month, you might consider cutting back expenses in that category the next month.
Also Read: 11 Common Financial Mistakes You Must Stop Making Right Now to Improve Your Credit Score
Diligent tracking of your income and expenses ensures that you cover all your expenses every month conveniently. By managing your money well, you can stay consistent with your payments and improve your credit score along the way.
Quick Tips to Stick to Your Budget
Creating a budget using the tips mentioned above is simple. However, sticking to it can be much harder. Luckily, we have brought you these next-level tips to help you stick to your budget.
Keep it Simple: Instead of creating 40 different expense categories, you must consider lumping together multiple expenses related to each other. For instance, rather than creating separate categories for dine outs and movies, club them in a single category of entertainment.
Modify Your Timeframe: Not everyone may be comfortable thinking about their entire months' expenditure. If a 30-day period is too long for you to plan, you may consider budgeting for each week or fortnight.
Stay Focused on Your Goals: Whether you are saving money for your home loan's down payment or you want to pay off your existing debt, focus on your financial goals and place them in easy sight. For instance, stick a note on your bathroom mirror, or put a screensaver on your phone.
Keep Some Money for Fun and Entertainment: You cannot stick to a boring budget for long. If there are no treats, you can quickly feel demotivated and start taking it as a burden. Therefore, be realistic while creating your budget and ensure that it has some money left for happy hours and movies too. Realistic budgeting can improve your chances of sticking to the budget you created.
How Budgeting Helps Improve Your Credit Score?
Budgeting can help manage money and track your expenses, but how can it boost your Experian credit score?
Most importantly, creating a budget and sticking to it can help you avoid late payments. Your payment history is one of the most crucial factors affecting your credit score . If you stay consistent with your credit card bills and EMI payments, it shows on your credit report and helps you maintain a high credit score. When you create a budget, you note down all your monthly bills and other expenses, which helps you keep track of your payments.
Budgeting also helps in keeping your credit utilisation ratio and debt-to-income ratio under the limit. Both these factors are major contributors affecting your credit score. By sticking to your budget, you may avoid overspending that often leads to high credit limit usage. Budgeting also makes you aware of any opportunities to save money and reduce unnecessary expenses. The amount you save can be used to pay off your debt, thereby reducing your DTI ratio and improving your credit score.
With the budgeting tips mentioned above, you can gain control over your finances and improve your credit score in 2022. Click here to check your credit score and know where you stand. Once you reach a high credit score, you can avail a home loan, personal loan, or business loan from Clix Capital and manage your planned or unplanned expenses without worrying about the finances.
For any queries, please find us on Facebook, Instagram, LinkedIn, Twitter, or WhatsApp.
You can also reach us at hello@clix.capital.com or call us at +91-120-6465400