Reasons Why Collateral-Free Business Loan Demand Is Increasing In India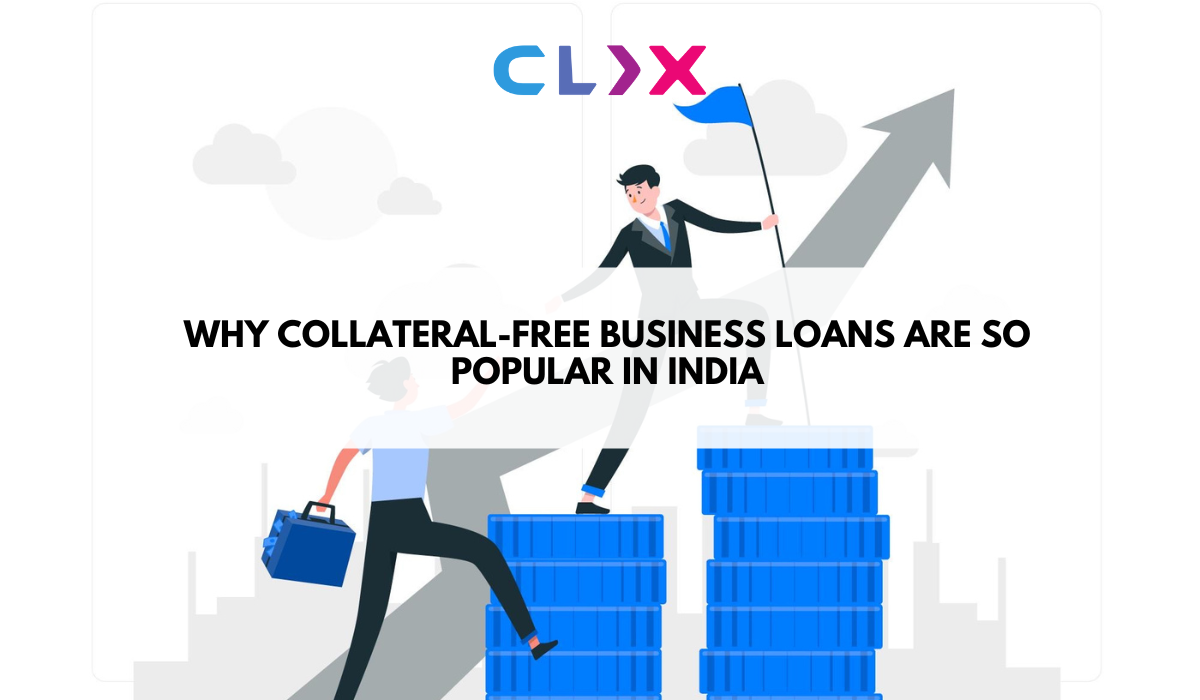 Collateral free business loan is a type of loan where borrowers do not have to pledge any assets as security. These loans are becoming increasingly popular in India, especially among small and medium-sized enterprises (MSMEs). The government has launched various schemes to support collateral-free loans for businesses to help them overcome financial difficulties and facilitate growth.
With collateral-free loans at Clix Capital, borrowers can obtain funds without putting their assets at risk. These loans can be used for various purposes ranging from debt consolidation, home improvements, emergencies, and other personal needs.
The application process and approval criteria for collateral-free loans may vary depending on the lender. However, lenders may require the borrower to have a good credit score, stable income, and a strong financial history.
Some of the benefits of collateral-free loans in India include
1. No requirement for collateral: One of the main advantages of collateral-free loans is that borrowers do not have to pledge any assets or provide security to the lender. This makes it easier for small and medium size businesses to access funds without worrying about losing their assets.
2. Faster loan processing: Collateral-free loans are generally approved faster than secured loans as there is no need for the lender to evaluate and verify the collateral.
3. High loan amount: Business loans from Clix Capital are available up to Rs. 50 Lakhs that is sufficient to cover the expenses or goals for which it is intended, without causing undue financial burden on the borrower.
4. Flexible repayment options: Many lenders offer flexible repayment options for collateral-free loans, including longer repayment terms, lower interest rates, and customized repayment schedules.
5. Improved credit score:Taking out a collateral-free business loan and repaying it on time can help improve the company's credit score, making it easier to access loans in the future.
One of the advantages of collateral-free loans is that borrowers do not have to worry about losing their assets if they are unable to repay the loan. However, they may be required to pay higher interest rates compared to secured loans to offset the risks associated with unsecured lending.
Eligibility criteria for collateral-free business loan in India
Age
The age criteria for collateral-free business loan is usually within the range of 21-65 years. It varies from lender to lender and may depend on factors such as the purpose of the loan, credit score, income, and others. The borrower should have a minimum age of 21 years and must not exceed the maximum age limit to be eligible for a business loan.
Credit Score
A good credit score of 700 or above and CMR up to 7 with stable income flow. This is one of the most important factors that NBFCs consider while deciding on the loan amount and interest rate.
Business Vintage/Experience
The longer you have been in business, the more promising your application becomes. Most lending institutions are generally interested in financing businesses that have been operating for a minimum of 3 years.
Annual Revenue
Lenders often look at a business's annual revenue to determine whether or not the business has the ability to repay the loan.
Minimum Turnover
Lenders offer loans to businesses with a minimum turnover of around Rs. 1 Crore per year.
Business Plan
A well-prepared business plan gives the lender an idea about the financial goals, operation, and management of the business.
Overall, collateral-free business loans in India can be a good option for small and medium size businesses to access funds for their growth and development. Securing the right type of loan with the right terms and conditions can help businesses grow, expand and achieve their long-term goals. Before applying for a loan from Clix Capital, it's essential to develop a solid business plan, analyze your financials and understand your capacity to repay the loan.
Remember that a business loan is an investment in your business's future, and with careful planning and execution, it can lead to higher profits and growth.
For any queries, find us on Facebook, Instagram, LinkedIn, Twitter, or WhatsApp. You can also reach us at hello@clix.capital.com or call us at +91-120-6465400.T&C Apply*.
Also Read: Looking for the Top Business Loan Company? Check This First.