Business Loan Interest Rates In 2023: What You Need To Know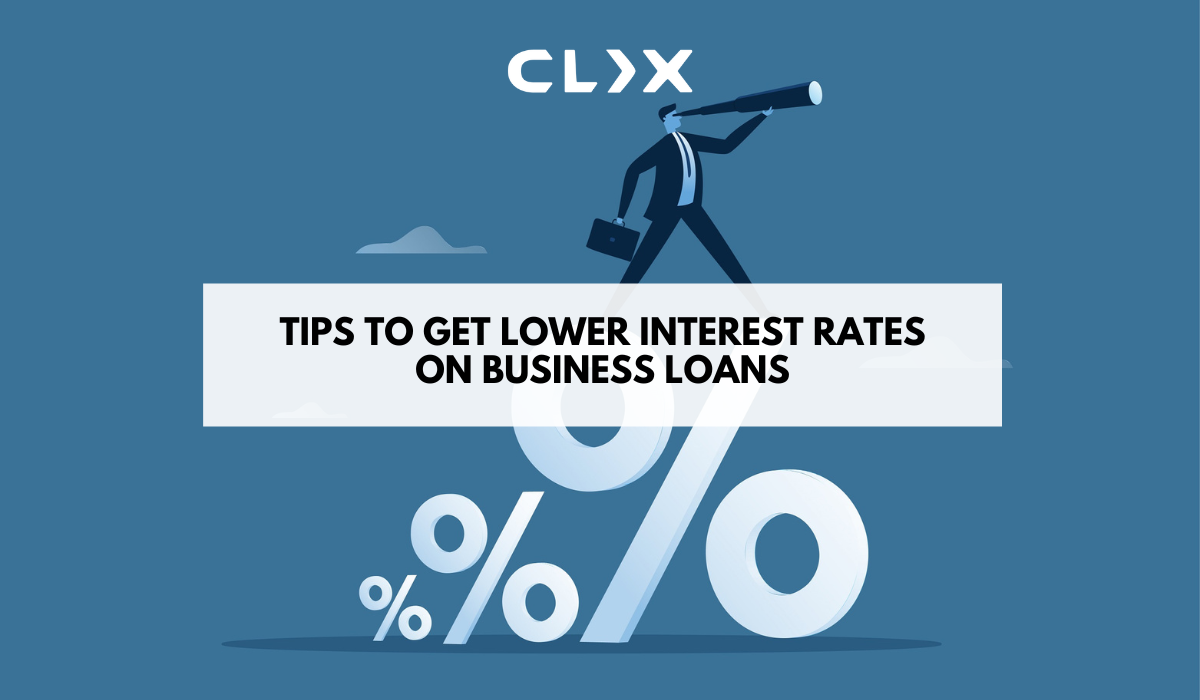 Business loans have become an essential option to raise finance for entrepreneurs to start, grow, and expand their companies. However, before taking out a loan from Clix Capital, it's crucial to understand its interest rates, as this can have a significant impact on your business's financial health. Interest rates determine the cost of borrowing money and are influenced by various factors, such as creditworthiness, loan amount, repayment terms, and the lender's policies.
In this blog post, we'll delve into the essentials of business loan interest rates, discussing everything you need to know to make informed borrowing decisions.
Factors That Affect Your Business Loan Interest Rate
Business loans are essential for entrepreneurs and small- medium size business owners to fund their operations and expand their ventures. The interest rates on business loans are determined by several key factors that lenders consider before approving a loan.
1). Maximum Loan Amount – The first and most significant factor is the size of the loan. Typically, larger loans attract lower interest rates than smaller loans.
2).Your Credit Score – The credit score of the borrowers also plays a crucial role in determining the interest rate. A high credit score of 700 or above indicates a borrower's ability to repay the loan, which decreases the risk for the lender and results in a lower interest rate.
3). Length of the Loan – Another factor that affects the interest rates on business loans. Longer loan terms usually have higher interest rates than shorter terms due to the increased risk of default.
Besides the factors mentioned above, securing a business loan also requires strategic planning and research on the lender's terms and policies. Furthermore, having an excellent credit score and a willingness to sign a longer-term loan can offset the higher interest rates charged by lenders. Therefore, when applying for a Business Loan, it is essential to consider these factors to secure the best interest rate possible.
Also Read:-  Factors Based On Which Your Business Loan Interest Rate Is Determined
How to Optimize Your Business Loan Interest Rate
Business loans play an essential role in providing financial support to small and medium-sized businesses. However, the cost of credit can sometimes be high, resulting in increased expenses and financial strain. Optimizing your business loan interest rate can be a great way to reduce the cost of credit and save money on your loan repayment. You need to research and compare various lenders to find the most favorable loan terms and interest rates.
A lower interest rate can result in significant savings over the life of the loan, allowing you to allocate more resources to growing your business. Additionally, maintaining a good credit score, having a solid business plan, and demonstrating good financial health can also increase your chances of obtaining a favorable interest rate on your business loan. Therefore, it's important to take the time to assess your needs, research your options, and negotiate with lenders to secure a favorable business loan interest rate that meets your financial goals.
Application for a Business Loan: Documents Needed
The paperwork needed to qualify for a business loan from Clix Capital are:
Passport size photograph
Identity Proof, which may be your Aadhaar Card, PAN Card, or voter ID
Address Proof, which may be your Aadhaar Card, PAN Card, or voter ID
Proof of Ownership
Financial Documents, which include the following:
PAN Card
GSTIN
6-months bank statement
Recent Income Tax Return form (Copy)
Last 2 years with computation of income, audited balance sheet, and profit & loss account
Last 3 years with proof of continuity of the business, which can be your sales tax certificate, establishment, ITR, or trade license
Also Read: 7 Factors Based On Which Your Business Loan Interest Rate Is Determined
In conclusion, understanding the ins and outs of business loan interest rates is essential for any business owner looking to borrow funds. When seeking a business loan, securing an optimal interest rate is crucial for success. To achieve the best interest rate for your business loan, it is essential to shop around for different lenders. By comparing and negotiating with multiple lenders, you can discover better terms and conditions than those offered by your current lender.
With so many variables affecting interest rates, including creditworthiness and loan size, reputable lending institutions like Clix Capital offer loans of up to 50 lakhs to support you and help you plan out your repayment schedule and understand the difference between your principal amount and interest to help your business succeed.
For any queries, find us on Facebook, Instagram, LinkedIn, Twitter, or WhatsApp. You can also reach us at hello@clix.capital.com or call us at +91-120-6465400.T&C Apply*.