11 Wise Credit Steps to Gain a Good CIBIL Score by Age 30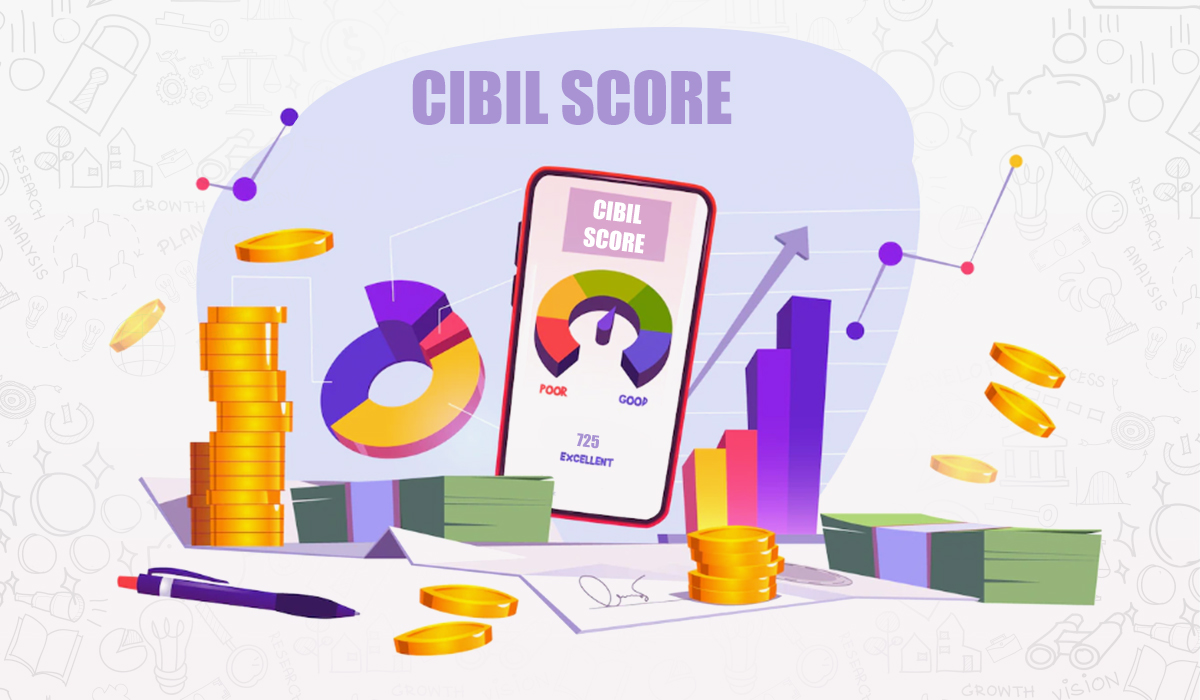 By the time you turn 30, your responsibilities increase, and you need to manage several obligations in life. Therefore, you need to be extra careful with your finances before this age so that you can prepare well and achieve a good CIBIL score. This will allow you to control your finances and get easy finance when the time comes to take a loan. To avoid complications, it is crucial to start early and achieve financial freedom by the time you turn 30. For this, you need to follow a pre-defined plan and manage your finances without putting any pressure on your life.
Efficient credit management is essential to lay a solid financial foundation by age 30. These are a few wise credit steps that you can take to gain a good CIBIL score by this age.
1. Have a Stable Income Source
Having a stable income by age 30 is crucial to fulfilling your basic necessities and building some savings. Whether you are a salaried employee or a self-employed professional, you must have a regular and stable source of income. Most lenders prefer borrowers with a steady income source and sufficient work experience. So, having a stable income source can help you with financial management and build your score.
2. Become an Expert in  Expense Management
By age 30, you must be able to manage your expenses responsibly. You might need personal loans for weddings, home renovation, vacations, education, debt consolidation, or medical emergencies. Knowing how to manage your expenses can help in achieving a good CIBIL score.
3. Build an Emergency Fund
Life is unpredictable, so you must stay financially prepared for emergencies. You must build an emergency fund that you can use for a medical emergency, job loss, divorce, or any other unforeseen event. When you apply for a medical emergency loan, lenders want to see how much you have saved to ensure regular loan payment. Even if you face a financial crunch during the loan term, they want to check if you can stay regular with your EMIs or not.
4. Start Saving Your Retirement Money
Turning 30 means you are already halfway to your retirement. So, this is the right age to start building your retirement money. Save a small amount of money every month so that you can live comfortably post-retirement. Having enough money in your account makes you an eligible borrower and increases your creditworthiness.
5. Reduce Your DTI Ratio
By age 30, you might have taken loans to build a house, organise wedding, vacation, education, home renovation, or medical emergencies. Many individuals take personal loans to fund their cosmetic surgery, IVF treatment, dental procedures, or others. Accumulation of too many loans may increase your DTI ratio and reduce your CIBIL score. Therefore, borrow only when you need and pay them off in time to achieve a qualifying credit score by the age of 30.
6. Keep Credit Utilisation Ratio Low
The credit utilisation ratio is the percentage of the credit limit you use on average. Credit cards give you a credit limit within which you can make your expenses. However, lenders don't want to see that you use up most of your credit limit every month. Such behaviour poses you as a credit-hungry borrower and reduces your CIBIL score. Therefore, keep your credit utilisation ratio low to achieve a score that helps in easy loan approvals by the time you turn 30.
7. Use Credit Cards
Credit cards are a great source to build credit and achieve a high CIBIL score. These are excellent tools of credit that you can use to pay for your expenses and repay them in a lump sum by the month-end. Regular payment of credit card bills helps you build a good credit score. Start using a credit card as soon as you start earning. By the time you turn 30, you must have achieved a score that speeds up loan approvals with regular payments.
8. Take a Personal Loan
Many lenders offer personal loans these days for varied purposes, including weddings, education, vacation, home renovation, medical emergency, or debt consolidation. Whenever the time comes, you can fund your expense with a personal loan and repay it in easy EMIs over several months or years. Taking a personal loan not only saves your savings but its regular repayments also help you build your CIBIL score.
9. Retain Old Accounts
You must retain your old account to achieve a higher score. The more extended credit history you have, the better it would be for your credit score . So, retain your old accounts even if you no longer use them. They will not only prolong your credit history but also increase your credit limit, both of which are crucial for your CIBIL score.
10. Check CIBIL Report
If you are looking for a good credit score before turning 30, you must check your CIBIL report and identify any errors in it. No matter how minor they are, they might be holding your score down due to no fault of yours. If you identify any errors in your report, dispute them with CIBIL and get them corrected without any delay. Once this is done, you may notice an immediate improvement in your CIBIL score.
11. Diversify Your Credit Profile
CIBIL and other credit bureaus want to see diversity in your credit profile. If you have been successfully managing secured loans, unsecured loans, short-term loans, long-term loans, credit cards, and forms of credit, you will gain a high score to prove your creditworthiness.
If you achieve a qualifying CIBIL score by age 30, it means that you have been living your life with financial discipline. The key is to start early and be responsible for your money management. If you are about to turn 30, you must check your CIBIL score and see where you stand. If it is low, use the tips mentioned here to improve it fast.
Also Read: Simple Ways to Increase Your Credit Score in India
Once you have achieved a good CIBIL score you can apply for a personal loan, or business loan at Clix Capital. We are a reputed NBFC offering different types of loan products for your varied financial needs. Get in touch now and have a look at our loan options.