Tips to Manage Your Regular Business Operations Using A Small Business Loan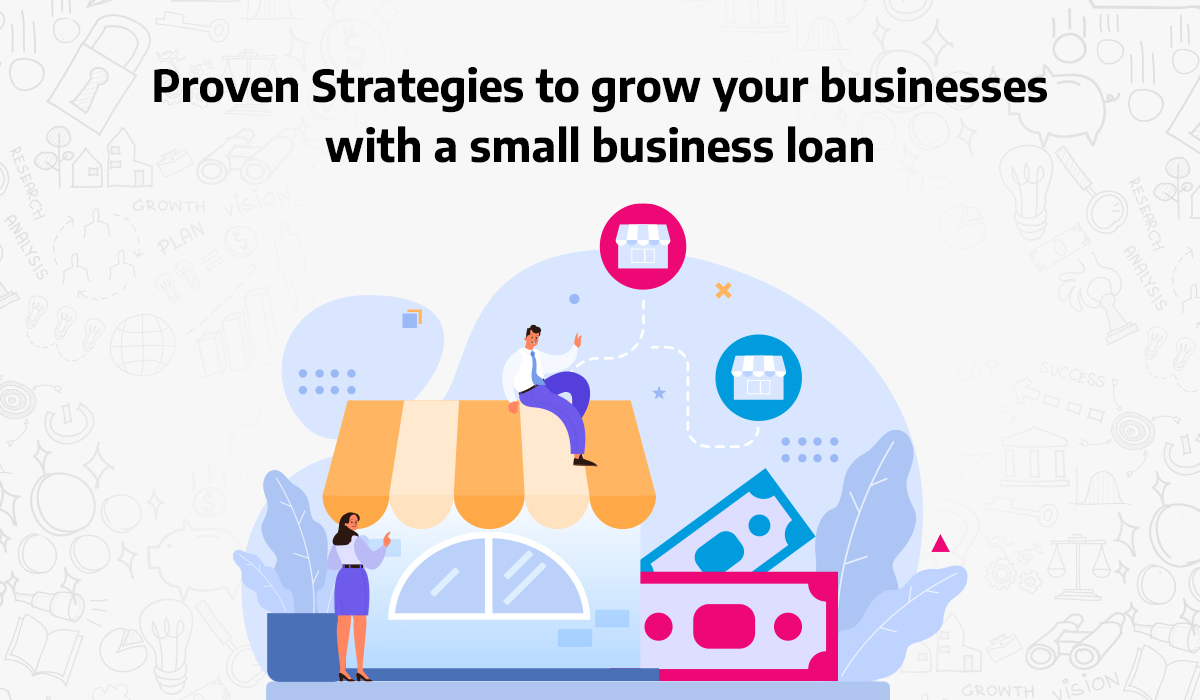 Proper organisation is the key to ensure that your business remains financially healthy. Robust financial management brings stabilisation to your company and supports its growth and expansion. However, to manage your business finances, ensure good credit, keep an eye on your books, and plan ahead accordingly. Business loans are available these days with competitive interest rates, which give you control over your business affairs.
Below, we will talk about how to get a business loan and how it can help you manage your regular business operations.
What is a Business Loan?
Most importantly, you first need to understand what a business loan is. It is an unsecured business loan specifically meant for small businesses looking for funds to grow and expand, you may use a business loan to buy inventory, upgrade machinery or equipment, build working capital, expand your workplace, hire skilled employees, or invest in business marketing.
For instance, Clix Capital offers business loans of upto ₹ 50 lakhs that you can repay in 12 to 36 months. These loans are straightforward to apply, and you can get your approval within a matter of minutes.
Also Read: How Does Your Debt-To-Income Ratio Impact Your Business Loan Interest Rate?
How Business Loans Help in Managing Your Business Operations?
Managing your business operations is vital to create a stable future and help your company grow and expand. These are a few business operations you can handle with small business loans and stay on top of your finances.
Investment for Growth: While running your business, it is crucial to keep aside some money to leverage your growth opportunities. You can get this money by taking a small business loan from a reputable lender. This money will allow you to move your business in the right direction and let it grow. By investing in the future, you can support your business to grow, expand, innovate, and hire the best employees. Clients will appreciate your enhanced service level, and your business will gain value over time.
Maintain Good Business Credit: Once you apply for a business loan online, you can use the loan amount to purchase real estate, build working capital, and acquire more machinery, equipment, and inventory.
To maintain good credit, keep your credit utilisation low, pay off your existing debts, and only seek a loan when required. If you keep paying your business loan on time, you improve your credit score and ultimately get approval for more funds in the future.
Manage Expenses: With a business loan amount, you can manage your expenses and get the return on investment you deserve. You can spend money where you should and keep your focus on maximum ROI from your investments.
Who Can Apply for Business Loan Online?
Any business owner who fulfils the following eligibility conditions can apply for a business loan from Clix Capital:
You must be minimum 21 years of age at the time of loan application
You should not be more than 65 years of age at the time of loan term end
Your business must have a minimum turnover of ₹ 1 Crore
Your business must have at least 3 years of vintage in the current work area
The majority of your business should be routed via the banking system, reporting audited financial statement for the last 2 years, or capturing turnover in the last year through GST returns
A CIBIL score above 700 and CMR up to 6 with stable income flow
Features and Benefits of Business Loans
Ample Loan Amount: Clix Capital offers business loans of upto ₹ 50 lakhs, which you can take as per your financial requirement and cover your business-related expenses.
Flexible Repayment Tenure: Clix Capital gives you the option to choose a repayment tenure of 12 to 36 months according to your repayment capacity. You may use a business loan EMI calculator to get an estimate of your EMIs and choose a loan term with the instalments you can easily afford.
Collateral-Free Nature: Since business loans offered by Clix Capital are unsecured, you do not need to pledge any collateral or guarantor to secure it.
Minimal Documentation Requirements: Clix Capital asks for just a few basic documents to verify your address, identity, and income. Once that is done, you may get your approval and disbursal within a few hours. If you are looking for a business loan to grow or expand your business, you can apply here to get one from Clix Capital.
With us, you get an ample loan amount of upto ₹50 lakhs to cover your expenses and take advantage of our easy application and flexible repayment options. So, what are you waiting for? Apply now and manage your regular business operations using a small business loan available with ease.
For any queries, find us on Facebook, Instagram, LinkedIn, Twitter, or WhatsApp.
You can also reach us at hello@clix.capital.com or call us at +91-120-6465400.T&C Apply*.