How Enterprises are Flourishing In this Dhanteras with Unsecured Business Loans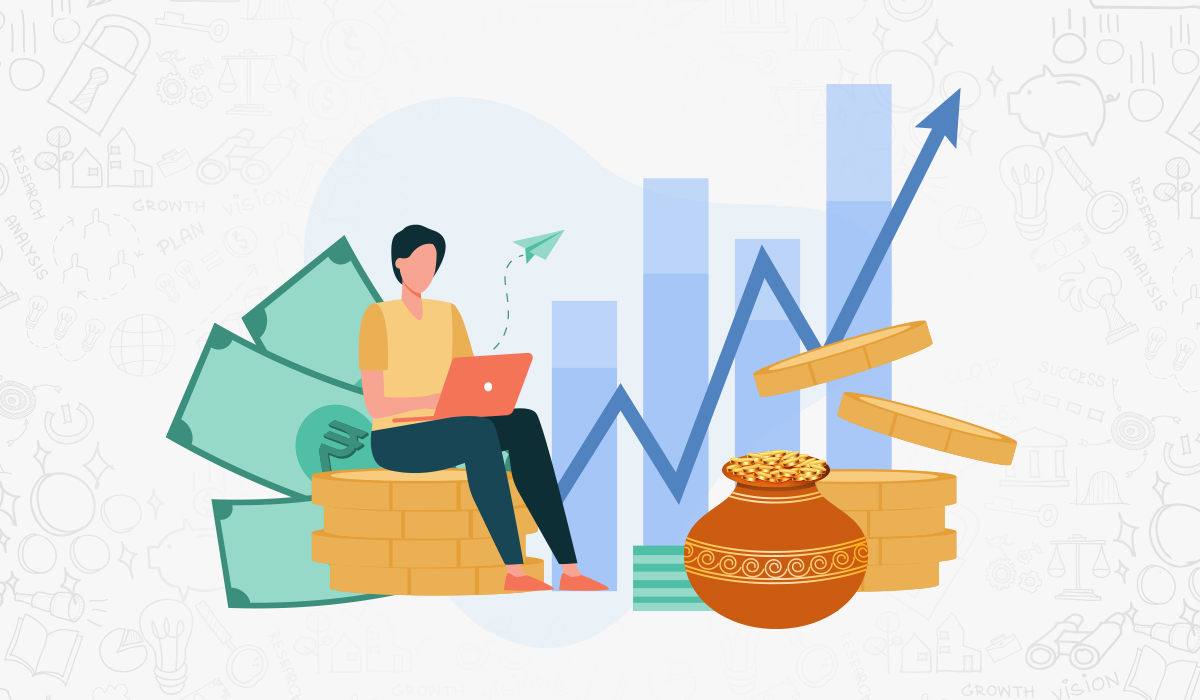 What Does Dhanteras 2022 Mean for Businesses?
India's festive season begins in October and continues through December, with consumer demand peaking around Dhanteras and Diwali. Indians believe that Dhanteras is an auspicious day to buy something valuable, as it brings them good luck and wealth for the coming year.
There is optimism in the market this year, and festive demand will likely increase compared to the last two years and significantly contribute to the overall business growth. That means Dhanteras 2022 is an excellent time for businesses to cater to the increased consumer demand and maximise profits. Even a small Business Loan will ensure that you have sufficient cash flow to fulfil customer sentiments.
Expand Business Horizons this Dhanteras with Business Loans
Dhanteras is the time of the year when business owners go that extra mile to fulfil customer demands. So, growing enterprises must ramp up their offerings for the upcoming festive season to gain maximum from the opportunity. A manufacturer may need to expand its operations and invest in new equipment quickly. Since growing the business and buying new equipment need additional funds, taking a Business Loan will help boost productivity and expand the horizons this Dhanteras.
Tips to Boost Your Business this Dhanteras
In the current competitive scenario, financial planning is vital for every business, especially during festivals. Dhanteras is an excellent opportunity for business owners to cement their business core and streamline their external and internal resources to meet the heightened cash requirements. Here are a few top tips for SME owners looking to boost their business this Dhanteras. Follow them to prepare for the demand surge and reap maximum benefits this festive season. Don't worry about the finances, as a loan with a low Business Loan interest rate will take care of it.
Update Inventory and Service Offerings
Whether you run a retail store or are a service provider, Dhanteras is the right time to review the sales records and identify the products or services with maximum performance during this season. For instance, sales of ethnic wear will increase significantly during the festive season compared to western clothes. Strategically identify the best products or services that sell during this part of the year and stock up accordingly.
Diversify the Product Offering
September to October is the time when Indians are busy cleaning, repainting, and re-furnishing their houses. They buy new clothes, appliances, kitchen items or new furniture to spruce up their homes and prepare for Diwali. Astute business owners must use this perfect time to add limited-edition items to their product or service line based on their consumer purchasing patterns and overall behaviour around Diwali. For instance, restaurants may consider adding party platters and traditional sweets during this time. Retail stores selling household goods must position kitchenware and cleaning products at prominent locations on the shelves. Stocking up the right way will maximise sales at this time of the year.
Start Online Marketing Of Your Business
If a business is not already using the power of social media and online marketing, Dhanteras is an ideal time to get started. After figuring out the basics, use social media platforms like Google Ads to reach a targeted audience with higher chances of buying. Use free platforms like Twitter, Instagram, and Facebook to reach more customers and create engagement. Create videos of your inventory, shop, and testimonials to attract customers and generate product interest. However, creating an effective marketing strategy is not cheap. So, consider financing it with an unsecured Business Loan.
Give Special Festival Offers
Putting together a few lucrative festive offers on high-demand products will draw in more buyers. For instance, people consider buying utensils and kitchen items auspicious on Dhanteras. So, give discounts on purchases above a certain amount or on buying multiple packs or combos. Such offers will help the business stand out and attract more customers.
Hire Additional Workers Closer to Dhanteras
Those running a physical store in the retail sector will need extra help during the Diwali season. Doing that will help handle the increased customer footfall closer to Dhanteras. Get the word out in time and tell current employees to spread the news in their networks. Hiring additional staff for a short time will build strong teamwork during the upcoming high-pressure time.
Apply for a Business Loan
Taking steps to handle the increased demand and creating an appropriate marketing strategy will require extra financial support. So, take an SME loan to keep up with business plans during the festive season. Apply for a loan ahead of time so the money is present in the bank account well ahead of Dhanteras. Small Business Loans are collateral-free and do not require any security against the sanction. Easy eligibility and minimal documentation requirements make these loans readily accessible to all.
Benefits of Taking a Business Loan for Dhanteras
High-Value Loan Amount: Depending on the applicant's requirement, credit history, business vintage, and turnover, a decent loan amount is available to borrow. We offer Business Loans of up to Rs. 50 lakhs.
Flexible Repayment: The repayment tenure ranges from 12 to 36-48 months for collateral-free Business Loans, enabling borrowers to repay conveniently.
Attractive Interest Rates: The business Loan interest rate is lower as compared to other financing options, making it an ideal option for venture expansion.
Expanding the business for Dhanteras involves a lot of resources, people, and time. Money is one of the major resources you need. Don't let a lack of reserves impede business expansion at this festival. Apply for a Business Loan from Clix Capital to get the required funding in time and avail several other benefits. This Dhanteras, embrace and worship Maa Laxmi, seek her blessings, and get ready to expand your business horizons without worrying about finances.