Beware of These 5 Habits That Are Reducing Your Credit Score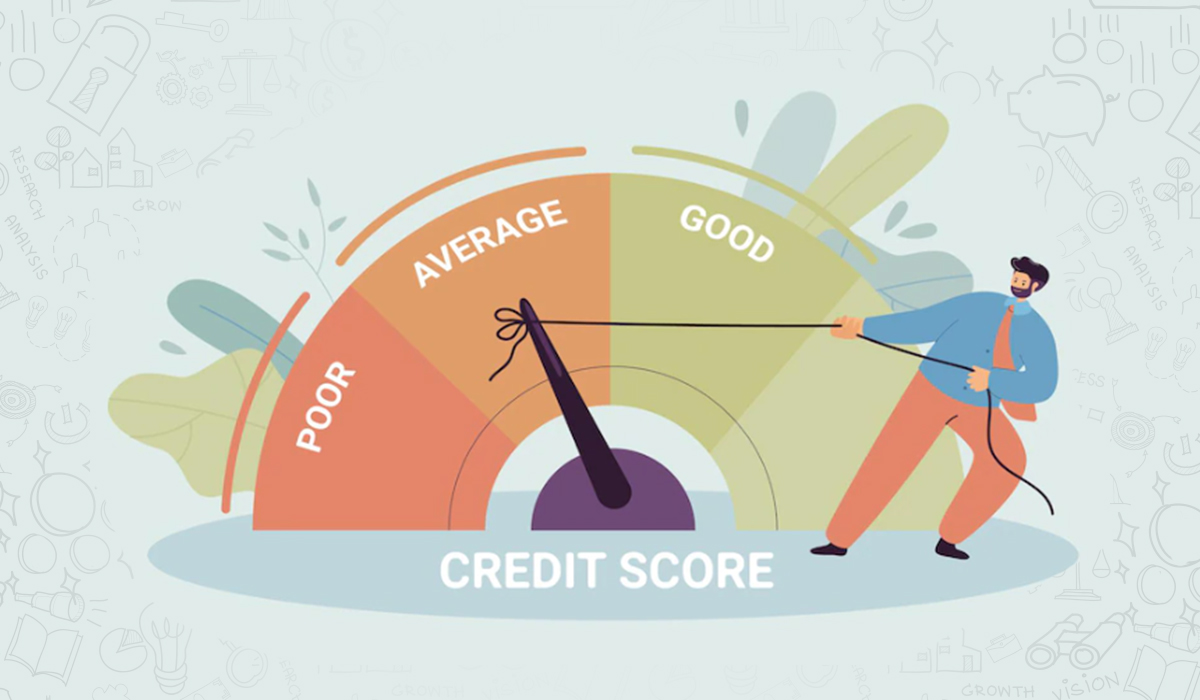 Did this ever happen with you?
Akhil is an accountant employed with one of the top IT companies in India and resides in Noida. He wanted to avail a personal loan to take care of a medical emergency at hand. He draws a decent salary and has long-standing work experience with several established employers in the past. When he filled out an online personal loan application form lender with a personal loan request of 20 lakhs for a period of 4 years, he has been assuming that his request would get approved without a hassle.
However, the reply he received was the exact opposite to what he was expecting. His lender, instead, offered a personal loan for just 5 lakhs for not more than 2 years and that too at a higher rate of interest than what he was expecting. Akhil was taken in by surprise on knowing this and when decided to reach out to his lender asking the reason for a reduced offer, it was then when he got to know that he had a low credit score.
Akhil immediately checked his online credit score and dug up his credit profile to look for any inconsistencies behind a low credit score. He found he had a couple of late credit card.
payments a year back which caused his credit score to dip. That's when Akhil realized the significance of credit score the hard way and immediately started reading more about how credit score is calculated, what are the factors affecting credit score, and how he can improve his score.
Well, this is a common scenario and can happen with anyone of us if we're not aware of the way credit score works and the far-reaching repercussions a low credit score can have on future loan eligibility. So, take a lesson from Akhil and understand the way a low credit score affects financial health and how it can be improved.
What is a Good Credit Score?
Your credit score is a 3-digit rating between 300-900 that is computed by several credit bureaus in India. Your credit score is a window to let lenders know of your creditworthiness. The score is calculated taking into account your previous debt repayment history, the average age of your credit and loan accounts, type of loan accounts held, any loan default incidents, and more.
Broadly speaking, there are 4 major credit bureaus in India that collect a borrower's credit data from the lenders on a periodic basis and analyze it to calculate their credit score. The said credit score, along with the credit profile, is made available to lenders on request every time they need to check your credit score for a new loan application. You can also check your online credit score at Experian, CIBIL, Equifax and CRIF High Mark websites to know your financial standing.
Ideally, you should check your credit score once every three months to know your financial condition and take corrective or preventive measures immediately on finding a low credit score or any discrepancies in your credit report. A good credit score is one that's 700 and above; while a score of 750 and above is ideal to get you a personal loan approval (if other eligibility factors are met and the personal loan application is in order).
So, if you're looking to apply for a personal loan online and find your credit score to be below 700, you'd still get approved for the same but be prepared to get pay a higher rate of interest. It happens because such applicants are considered as risky borrowers in the lender's eyes and have a higher probability of loan payment default in the future.
However, if your credit score is 750 and above, banks and lenders will be willing to extend you a personal loan at an attractive rate of interest and other terms and conditions favourable to you. This is why, having a good credit score is crucial to get you a personal loan at your terms.
5 Habits Causing Your Credit Score to Dip
Building and maintaining a credit score doesn't happen overnight and is the culminated result of a series of financial habits adopted over time. However, there are some classified as unhealthy financial habits that are causing your credit score to go low without you even being aware of it. Here are those habits to be taken care of:
Late or Missed Credit Card Payments / Loan EMIs- This is one of the biggest players that's causing your credit score to stoop lower. Whether it's your credit card bill or a loan EMI, not paying any of these timely and in full is sure to make your credit score dip. The best way to avoid landing in this scenario is to have an automated clearing system wherein the EMI gets deducted from your bank account on the due date or set other reminders before the due date of payment.
Always have adequate balance in your bank account for smoother payment clearance. You can even set up reminders with your lenders to get notified when your loan EMI is due. This will make sure you never miss an EMI and keep building your credit score to go higher.
Overstepping Your Credit Limit – Regardless of whether you're timely with your credit card payments and always pay in full every month, if you're overstepping your available credit utilization limit, it's a sign of being a credit-hungry and risky borrower. If your credit utilization exceeds 30% of your total credit limit, it will cause your credit score to dip.
To set this right and get your credit score back on track again, make sure you don't overspend and be mindful with purchases made over a credit card. Never ever misuse your credit card or loan amount for easy money to be spent on frivolous things.
Multiple Loan/Credit Applications Within a Short Span – When you apply for a loan or a credit card, the lender takes out your credit report to check your credit score. This is considered a hard enquiry and it causes a slight dip in your credit score. Similarly, if you've applied for loan and credit at multiple lenders within a short span, multiple hard inquires would get generated and your credit score will take a significant dip.
Moreover, this will make you look like a hungry-for-credit borrower and lenders will try to either reject your loan application or offer you a higher rate of interest considering you as a risky borrower. Always apply at one place at a time and wait until you get a response from them before proceeding to the next one.
Errors in Credit Report – If your credit report has errors, it will lead to incorrect mapping of data and your credit score will be affected negatively. Always check your credit score periodically to scan for errors and get them resolved with the respective lender.
Closure of Old Credit Accounts – When you choose to close an old credit card or a loan account, it gets removed from your credit history. Any removal of old credit accounts leads to loss of credit points and thus your credit score takes a dip. If your old credit card is inactive and doesn't incur any annual charges, it is recommended to not close them to keep availing its benefit.
How to Improve a Low Credit Score?
There is always a ray of hope for people like Akhil who wish to improve their credit score. Here are some quick and easy ways to improve and maintain your credit score:
Be timely and consistent with the loan or credit repayments.
Never miss a single loan EMI or credit card payment.
Always pay your dues in full.
Never borrow more than required and keep your credit utilization ratio below 30%.
Maintain a healthy mix of secured and unsecured debts in your credit profile.
Keep scanning your credit report for any errors and fix them in time.
Taking your credit score from low to high is certainly not easy and takes some efforts, good credit behavior, and time to show results. If you too are an aware borrower like Akhil, we recommend you take a credit score check online for free here .
How to Improve a Low Credit Score?
Know your personal loan eligibility and check if you qualify for a personal loan offer from us at an attractive rate of interest and flexible repayment tenure.
For any queries, please find us on Facebook, Instagram, LinkedIn, Twitter, or WhatsApp. You can also reach us at hello@clix.capital.com or call us at +91-120-6465400
T&C Apply*