5 Years Of Learning, Growth And Laughter: Celebrating My Work Anniversary!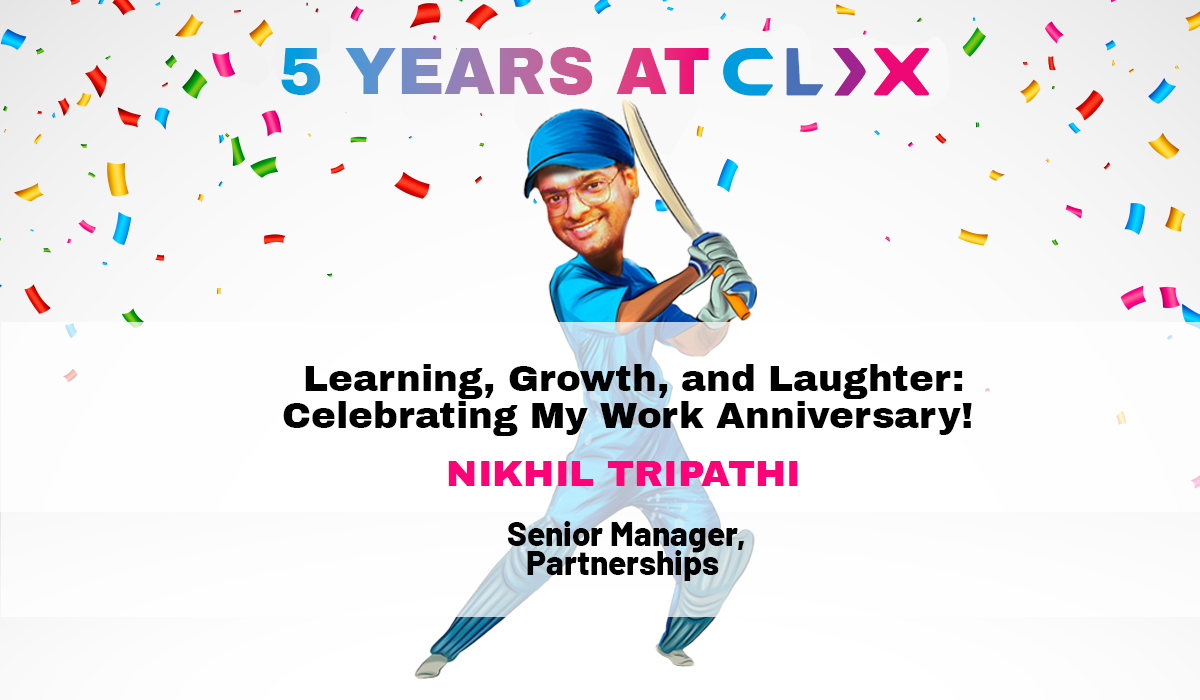 As I sit here reflecting on the last 5 years of my professional life, I can't help but feel like a changed person. And no, it's not just because I've finally figured out how to use Excel (although that is a major accomplishment in itself).
When I first stumbled upon Clix Capital, I was a young and disinterested guy looking for a change of pace. Little did I know that this NBFC was about to throw me into the deep end of the professional pool, and boy, did I learn to swim fast.
Walking into Clix Capital's Gurugram head office for my interview was like stepping into a parallel universe. The energy was palpable, the excitement was contagious, and the coffee was always flowing. I knew right then and there that this was where I wanted to be.
Over the past 5 years, I've had the privilege of working on some of the most unique and challenging projects of my career. Each one pushed me to the limit, but also gave me the freedom and autonomy to be creative and take ownership of my work. And let's not forget the free snacks – those definitely helped fuel my productivity.
But Clix isn't just about work – it's about personal growth, too. From emotional intelligence training to team-building events, this organization has helped me become a better person both in and out of the office. I mean, who knew that playing laser tag with your colleagues could be so enlightening?
But it wasn't all sunshine and rainbows. I faced obstacles and setbacks, but thanks to our open and transparent culture, I was able to remain resilient, determined, and proactive. And they even made some lifelong friends along the way – who said work can't be fun? We don't just work together, we support each other through thick and thin. And let me tell you, there have been some thick moments. But hey, at least we've got each other's backs.
So, as I celebrate my 5-year anniversary at Clix, I can't help but feel grateful for everything this organization has done for me. It's given me the opportunity to grow, to learn, and to become a better professional. And let's not forget the coffee and free snacks – those have definitely helped, too. Cheers to 5 years of excellence, and here's to many more (snacks included)!
If you're looking for a job that defines you as a person, intrigues you, challenges you, and brings out your creativity and leadership skills, look no further than Clix Capital. Join us and see where your journey takes you – who knows, you might just redefine yourself like I did.