Wedding Loan – Apply for Personal Loan for Wedding
A wedding is a one-time affair that you want to be perfect in every way. In India, marriage is a union of two souls symbolising the coming together of two people and their families. They are spread across several days of festivities that include lavish parties, spectacular decorations, delectable food, and extravagant clothes and jewellery that can add together to make huge expenses.
While the celebrations make up memories for a lifetime, they also come at hefty costs. Often, Indian weddings overshoot the budget you pre-decided. You might have saved for years to fund your wedding, but there are chances that you will need some extra help to cover your wedding-related expenses. This is where a Wedding Loan comes to the rescue. It is a collateral-free loan that you can use to cover the costs of any wedding-related expenses, such as catering, venue, guest accommodation, outfit, jewellery, photographer, and others.
At Clix Capital, we offer easy Wedding Loans online at competitive interest rates, which you can avail to plan your wedding without any financial constraints.
Wedding Loan Details
| | |
| --- | --- |
| Loan Amount | Up to ₹ 10 lakhs |
| Loan Tenure | 12 to 48 months |
| Interest Rate | Variable |
| Processing Fee | Based on the loan amount |
Benefits of Taking a Personal Loan for Wedding
Even if you have savings in your bank account, you must consider taking a loan to fund your wedding-related expenses. These are the benefits you may avail:
Keep Your Savings Intact: By taking a Wedding Loan, you can keep your savings intact, which you can use to cover other expenses in your new life after marriage.
Expenditure Spread Across Easy EMIs: Indian weddings can cost in lakhs that may drain your savings within a few days. However, when you take a loan to fund your expenses, you can cover the costs now and repay the borrowed amount in easy EMIs spread across several months or years.
A Chance to Improve Your Credit Score: Taking a Marriage Loan gives you a chance to improve your credit score, provided that you pay your EMIs regularly on time.
Features of a Wedding Loan
Competitive Interest Rates: We have competitive interest rates applicable to our Wedding Loans online.
Ample Loan Amount: You can get a loan amount of up to ₹ 25 lakhs, which you can use to cover your wedding-related expenses.
No End-Use Restrictions: We do not put any restrictions on how your use your approved loan amount. You can use it to cover any wedding-related expenses, including venue, caterer, decorations, outfit, jewellery, invitations, guest accommodation, or anything else.
Flexible Loan Tenure: We give you the option to choose your repayment term of 12 to 48 months according to your repayment capacity.
No Collateral Required: We offer unsecured Wedding Loans online, which you can avail without any collateral, security, or guarantor.
Easy Online Application: We offer an easy online application procedure that you can complete from your smartphone or PC within minutes.
Quick Approval: If everything goes smoothly, we may approve your loan in as little as 15 minutes*.
Wedding Loan Eligibility
To apply for a Personal Loan for Wedding, you need to fulfil the following conditions:
You should be 25 to 58 years of age
You must be a citizen of India
You should be a salaried individual drawing a salary of at least ₹ 25,000 every month
You should be working with your current employer for at least 6 months, and you should have a total work experience of at least 12 months
If you are eligible, we also check your credit score to see your repayment history and determine your creditworthiness. We prefer borrowers with a decent credit score.
Documents Required
Those who fulfil our Wedding Loan eligibility criteria need these documents to apply:
Duly filled online application form
Recent passport size photograph
Identity proof like Aadhaar Card or PAN Card, or government ID for government employees
Address proof like Aadhaar Card, Voter ID, passport, driving license, etc.
Income proof, including your last month's payslip or current year's Form 16
If your KYC is updated with Aadhaar and PAN, you don't need to upload or submit these documents anywhere. You can get them verified online within minutes to get your loan approval.
Steps to Apply for a Wedding Loan
Here is the stepwise procedure to apply for a Personal Loan for Wedding at Clix Capital:
Check your credit scoreand ensure that it is more than 725 as per Experian
Fill up the online loan application form
Get your loan documents verified online
Once you receive your loan approval, accept the loan offer
Activate the e-mandate for regular EMI payments on time
FAQs
Is a Wedding Loan different from a Personal Loan?
A Personal Loan is an unsecured loan that you can use to fund any big-ticket expenses in your life, such as a wedding, home renovation, medical emergency, vacation, education, or debt consolidation. However, a Wedding Loan is specifically designed to cover the costs of your wedding-related expenses only, such as shopping, venue booking, catering, photography, and others.
What is the maximum loan amount I can get?
You may apply for a Wedding Loan of up to ₹ 25 lakhs at Clix Capital. However, we look at your eligibility, documents, credit score, income, employment, debt-to-income ratio, and repayment capacity before deciding your loan amount.
Why do you want to check my credit score?
For unsecured loans like Wedding Loans, we largely depend on your credit history to determine your credibility. By checking your credit score, we want to look at your repayment habits and how responsibly you have handled your credit in the past. We can approve your loan application only if you have a decent credit score.
My loan application got rejected due to a low credit score. How can I improve it?
If your loan application got rejected due to low credit score, you can improve it by reducing your debt-to-income ratio, keeping your credit utilisation ratio under limit, diversifying your credit profile, paying your EMIs and credit card bills on time, and getting any errors in your credit report corrected. Once your credit score increases, you may re-apply for a Wedding Loan to get approval this time.
Do I need to pledge any collateral for a Wedding Loan?
No. Since these are unsecured loans, you do not need to provide any collateral, security, or guarantor to apply for them.
What is a Wedding Loan EMI calculator?
A Wedding Loan EMI calculator is a special tool you can use to get an estimate of the EMI amount you need to pay every month. Depending on your monthly budget and repayment capacity, you can adjust the loan term to find the EMI amount you can easily afford.
What is the right loan tenure to choose?
The loan tenure you choose depends on your monthly income and repayment capacity. The longer the loan tenure you choose, the smaller will be your EMIs, but your interest outgo will be high. You can reduce your interest outgo by selecting a shorter loan tenure, but the EMIs will be high, and you may find it difficult to adjust them in your monthly budget. Therefore, you may use a Wedding Loan EMI calculator to choose the loan term with EMIs you can conveniently pay.
Where can I get more information about a Wedding Loan?
For any queries, you may find us on Facebook, Instagram, LinkedIn, Twitter, or WhatsApp. You can also reach out to us at hello@clix.capital or call us at 1800 200 9898
* T&C Apply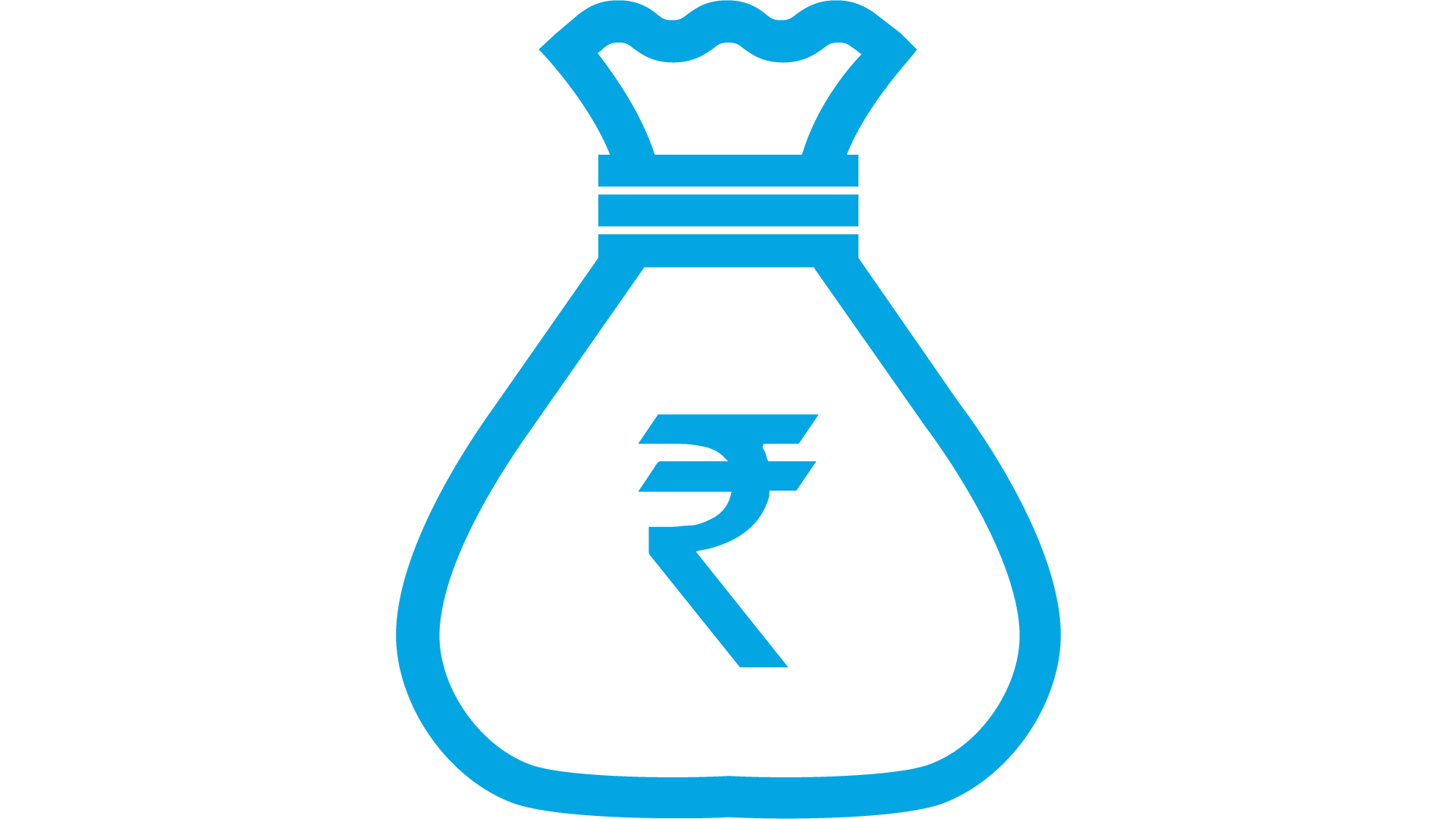 What Documents Do I Need to Provide?
Completed Application Form
We will provide you with a run-of-the-mill application form to detail out all the information we need before processing your personal loan request.
This photograph should be fairly recent and indicative of your current physical appearance.
This can be either your Aadhaar Card, PAN Card, or Government ID (if you happen to be a government employee).
Your Aadhaar Card is the go-to document here. In case your current address is not updated in Aadhaar card, one certified copy of any Official Valid Document (OVD) is required. These OVDs are either your Passport, Voter ID, or Driving License.
This comes in the form of your latest one-month pay slip or Form 16 for the current year.
How Do I Apply For Personal Loan online from Clix Capital?

Fill our application form. It only takes 3 minutes to do so!

Our customer representative will talk to you for a quick chat.

Congratulations! You're on your way to secure a personal loan!
FAQs
How do I avail a personal loan from Clix?
There's a space at the top and bottom of this page to put in your phone number. Just provide the same and our customer representative will speak with you shortly to get a personal loan online!
What will be the tenure, down payment, EMI, and interest rate for my personal loan?
At Clix Capital, you can choose from customised repayment (EMI) and down payment options. However, the interest rate of your personal loan depends on various factors, such as the specifics of your application (including metrics like date and income). We'll tell you the final applicable interest rate once we go through your application form and all supporting documents.
Do I need any collateral to avail a personal loan?
Not at all! There is no additional collateral or guarantors required to have your personal loan application approved.
How can I reach out to Clix for any other information on my loan?
Just call us on 0124-4545965 or 0124-3817400 between 9:30am-6:30pm from Monday to Saturday (except public holidays). Alternatively, you can also write to us at hello@clix.capital to resolve your queries around personal loan.
Sounds too good to be true?
Get in touch now and we'll show you that simple, fast, and accessible personal loans are really possible!