How to Apply For Personal Loan In India – A Stepwise Procedure
Life is uncertain, and we may need instant funds for any planned or unplanned expenses. Situations like a medical emergency can crop up unexpectedly, and you may require funds immediately to have some financial support in times of need. This is where a Personal Loan comes to the rescue. With an easy online application and instant loan approval, you can have your loan amount in your bank account within minutes and use it to pay for anything you want without any end-use restrictions.
In need of instant funds to cover expenses for your wedding, home renovation, debt consolidation, medical emergency, vacation, or higher education?
Applying for a Personal Loan from Clix Capital is quick and simple. We offer Personal Loans of up to ₹ 10 lakhs with flexible repayment terms and competitive interest rates. Here is a guide to how to apply for a Personal Loan at Clix Capital.
We Have a Bevy of Personal Loan Offerings!

Clix Capital will provide you with the means to turn your house into a dream home!
Personal Loan Details
| | |
| --- | --- |
| Loan Amount | Up to ₹ 10 lakhs |
| Loan Tenure | 12 to 48 months |
| Interest Rate | Variable |
| Processing Fee | Based on the loan amount |
Personal Loan Eligibility Criteria
Before you know how to apply for a loan at Clix Capital, you need to fulfil the following conditions:
You should be 21 to 58 years of age
You must be a citizen of India
You should be a salaried individual drawing a salary of at least ₹ 20,000 every month
You should be working with your current employer for at least 6 months, and you should have a total work experience of at least 12 months
Documents Required
If your KYC is updated with Aadhaar and PAN, you can get the below documents verified online to complete your application:
Duly filled online application form
Recent passport size photograph
Identity proof like Aadhaar Card or PAN Card, or government ID for government employees
Address proof like Aadhaar Card, Voter ID, passport, driving license, etc.
Income proof, including your last month's payslip or current year's Form 16
Personal Loan Interest Rates and Charges
Clix Capital offers instant Personal Loans at competitive interest rates. With no hidden charges, the Personal Loan application procedure at Clix Capital is completely transparent.
Personal Loan EMI Calculation
The Personal Loan EMI amount you pay every month depends on the loan term you choose. We allow borrowers to select a loan term of 12 to 48 months. The longer the loan term you choose, the smaller will be the EMIs. You may use a Personal Loan EMI calculator to find a loan term with EMIs you can easily afford.
Factors Affecting Your Personal Loan Eligibility
Now that you know how to get a loan online, you must understand the factors that may affect your Personal Loan eligibility. These include:
Age: You should be in your earning years by the beginning and end of the loan term.
Credit Score: Credit score is one of the most crucial factors determining your eligibility, as it determines your credibility, credit behaviour, and repayment capacity.
Income: Your income may also affect your Personal Loan eligibility. We have a minimum income requirement of ₹ 20,000 per month to accept your loan application.
Employment: You must have a stable job with regular income to get your Personal Loan.
Work Experience: You must be working in the same company or same industry for a long-term, as it guarantees work and income stability to a certain extent.
Loan Amount: Applying for a loan amount according to your repayment capacity improves your chances of loan approval.
How to Apply for a Personal Loan
Wondering how to get a loan online? Here is the stepwise procedure to apply for a Personal Loan at Clix Capital:
Check your credit score and ensure that it is more than 630 as per Experian
Fill up the online loan application form
Get your Personal Loan documents verified online, which takes just a few minutes. However, if your KYC is not updated, you will have to provide some necessary details
Once you receive your loan approval, accept the loan offer
Activate the e-mandate for regular EMI payments on time
How We Process Loan Applications
Once we receive your loan application, we conduct the following steps:
We check your information and confirm your identity, address, and income details. If your KYC is updated with Aadhaar and PAN, your documents are automatically verified online within minutes.
We check your salary slips and account statements to ensure that you have a stable job with regular income.
We check your credit score to see your repayment habits and determine your creditworthiness.
If everything goes smoothly, your loan may be approved in as little as 15 minutes*.
Points to Consider Before Applying for a Personal Loan
Maintain a High Credit Score: Your credit score represents your credibility based on your repayment history and past credit behaviour. Try paying your loan EMIs and credit card bills regularly on time. Reduce your DTI ratio before applying for a new loan. Minimise use of credit cards, and maintain old accounts to prolong your credit history. These tips will help improve your credit score and increase your Personal Loan eligibility.
Analyse Your Needs: You must assess your needs first before applying for a Personal Loan. Know your purpose, calculate the expenses, and apply for a loan amount sufficient to cover the costs.
Evaluate Your Repayment Capacity: Borrow only if you think you are capable of repaying its EMIs on time. A Personal Loan EMI calculator allows you to choose a repayment term with EMIs you can easily afford. Therefore, know your repayment capacity and borrow accordingly.
FAQs
How do I check my Personal Loan eligibility?
We have specified our eligibility criteria above, which include your age, income, nationality, employment, and experience. Read the eligibility conditions carefully before application.
How to apply for a Personal Loan in my city?
Since the Personal Loan application procedure at Clix Capital is completely online, you can apply for a loan from any major city of India, be it Delhi, Mumbai, Pune, Chennai, Kolkata, or Bangalore. The application procedure remains the same no matter where you apply.
What can I use a Personal Loan for?
You may use your Personal Loan to cover any of your planned or unplanned expenses, including education, vacation, wedding, home renovation, medical emergency, or debt consolidation. Once approved and disbursed, you are free to use your loan amount the way you want.
How does my credit score affect your Personal Loan eligibility?
Your credit score reveals a lot about your financial habits. Therefore, we evaluate your creditworthiness based on this 3-digit number. A high credit score will help you get your loan approved quickly with easier terms and conditions.
Should I choose a longer or a shorter tenure for my Personal Loan?
We allow borrowers to choose a loan term of 12 to 48 months. You can use our Personal Loan EMI calculator to select a loan term with EMI amount you can easily afford within your monthly budget. The choice of loan tenure largely depends on your income and repayment capacity.
How is my loan amount decided?
As a lender, we look at various factors to decide your loan amount, including your credit score, monthly income, debt-to-income ratio, and repayment capacity.
How do you disburse the approved Personal Loan?
Once we approve your Personal Loan, the loan amount is disbursed directly into your bank account electronically.
How do I repay the loan amount?
You can repay the borrowed amount in EMIs (Equated Monthly Instalments) by activating the e-mandate. Once you do that, your EMI amount is automatically deducted from your bank account every month on the due date.
I earn more than my friend? Still, my friend's loan got approved, but mine got rejected. Why?
Your income is not the only factor lenders look at while approving loan applications. There can be several reasons for your loan rejection, such as your age, employment history, debt-to-income ratio, credit score, and others. Find your reason and work towards improving it.
Is the application procedure 100% online?
Yes. Now that you know how to apply for a Personal Loan, you must understand you can complete our application procedure 100% online. Right from filling up the application form and getting the documents verified online to getting approval and disbursal, we handle everything over the web.
If I take a Personal Loan, do I need to show the bills for approval?
No. If you need a Personal Loan for any purpose, you can easily apply for it without the need to show any bills, reports, or receipts. Your approved loan amount is your money, and you can use it for any purpose you want.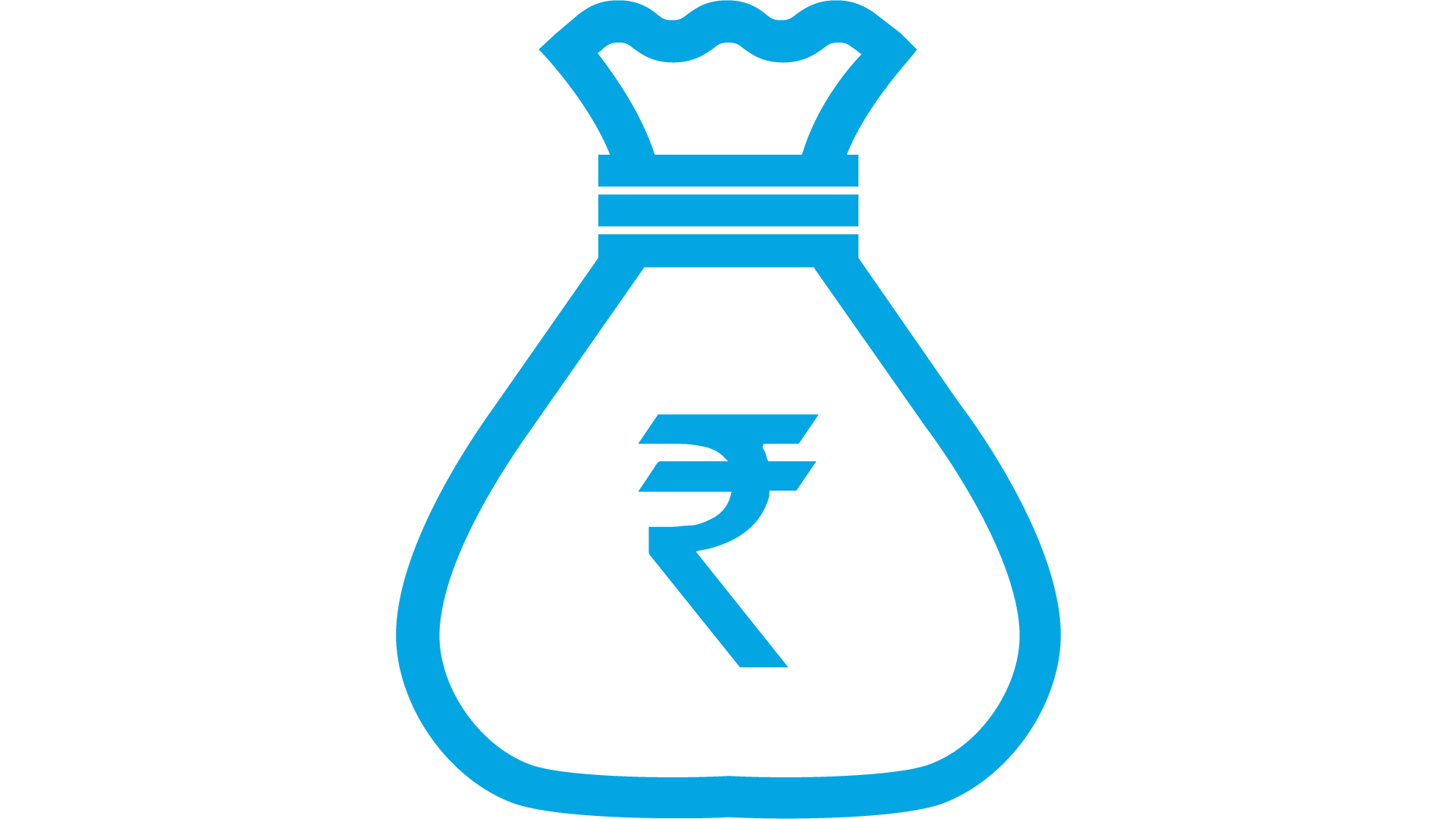 What Documents Do I Need to Provide?
Completed Application Form
We will provide you with a run-of-the-mill application form to detail out all the information we need before processing your personal loan request.
This photograph should be fairly recent and indicative of your current physical appearance.
This can be either your Aadhaar Card, PAN Card, or Government ID (if you happen to be a government employee).
Your Aadhaar Card is the go-to document here. In case your current address is not updated in Aadhaar card, one certified copy of any Official Valid Document (OVD) is required. These OVDs are either your Passport, Voter ID, or Driving License.
This comes in the form of your latest one-month pay slip or Form 16 for the current year.
How Do I Apply For Personal Loan online from Clix Capital?

1. Fill out the application form. It only takes 3 minutes to do so!

2. Check out & approve applicable interest rate, tenure and EMIs

3. Congratulations! The personal loan is disbursed to your bank account.
FAQs
How do I avail a personal loan from Clix?
There's a space at the top and bottom of this page to put in your phone number. Just provide the same and our customer representative will speak with you shortly to get a personal loan online!
What will be the tenure, down payment, EMI, and interest rate for my personal loan?
At Clix Capital, you can choose from customised repayment (EMI) and down payment options. However, the interest rate of your personal loan depends on various factors, such as the specifics of your application (including metrics like date and income). We'll tell you the final applicable interest rate once we go through your application form and all supporting documents.
Do I need any collateral to avail a personal loan?
Not at all! There is no additional collateral or guarantors required to have your personal loan application approved.
How can I reach out to Clix for any other information on my loan?
Just call us on +91-120-6465400 between 9:30am-6:30pm from Monday to Saturday (except public holidays). Alternatively, you can also write to us at hello@clix.capital to resolve your queries around personal loan.
Sounds too good to be true?
Get in touch now and we'll show you that simple, fast, and accessible personal loans are really possible!