How to Apply for a Home Loan in India?
(Step-wise Guide to Home Loan Application Process)
One of the most crucial and long-term commitments you make in the entire lifetime is that of buying a home through a home loan. Home loans help millions of people around the country realize their dream of owning a house without breaking open their savings and investments.
Home loan is a powerful financial tool that can provide access to a substantial amount of money which otherwise is challenging to arrange. Home Loans from Clix Housing are available with funds up to INR 1 crore, extended repayment tenor of up to 25 years, affordable rate of interest, tax benefits on EMI, home loan balance transfer facility, and a top-up home loan facility.
A Home loan isn't just to buy a new house; you can also apply for a home loan to construct a house, purchase a plot, renovate your home, and to expand the existing property.
If you're wondering how to apply for a home loan, you can turn to leading NBFCs like Clix Capital where your dream of buying a home is shaped and financed. Before jetting off to apply for home loan, let's take a look at a few features of Home Loans.
Home Loan by Clix Housing – Features
Easy Loan Up to 1 Crore – With Clix Capital, you can have easy access to funds up to INR 1 crore. Whether you're eyeing a modern apartment in a suburb or a cozy villa amidst the hills, you can apply for a home loan online and realize your dream without worrying about a lack of funds
Longer Repayment Tenor (Up to 25 years) – You can apply for a home loan from Clix Capital at an extended repayment tenor of up to 25 years. This is one of the biggest features of our home loan since most lenders offer a repayment tenor of up to 20 years. A longer repayment tenor means more time at hand for paying EMIs while aligning your budget.
Simplified Documentation –Our home loan application process involves a simplified documentation process.
Types of Home Loan
Home loans from Clix Housing can be used to meet numerous requirements – from buying a new home, renovation of existing home, purchasing plot for self-construction, and more. Here's how a home loan can be put to use:
Home Loan for a New Home – Looking for recommendations on how to apply for a home loan online to buy a new home? Well, your search ends at Clix Capital. You can apply for a home loan from Clix Housing to get access to funds to buy a new house.
Home Improvement Loan – Get easy access to home loan up to INR 1 crore and get a dream makeover done for your existing home. Give it a modish look or go for a classic touch, funds will never be an issue!
Top-up Home Loan – If you feel that your existing home loan amount is inadequate to fund the purchase of your new home, you can apply for a top-up home loan from Clix Capital. We make sure you get the extra funds you need for your dream home.
Loan for Purchasing Plot & Self-construction – We know how much you love the details of an elaborate home! Our Home Loan for Plot Purchase & Self-construction is perfect for those who want to get involved with everything in the construction process.
Am I Eligible for a Home Loan from Clix Housing?
Great! Now that you have set your mind on buying a home. Apply for a home loan!
You are eligible for a home loan from Clix Capital if you meet the following criteria:
You need to be over 18 years of age when applying for the home loan. Also, you should be under 65 years of age by the end of loan period.
You should be either a salaried employee or a self-employed individual
Your annual combined household income should be above 3 lakhs.
Congratulations! If you answered yes to the above criteria, you are eligible to apply for a home loan.
Documents Required for a Home Loan
Duly filled Home Loan Application Form
Passport-sized photograph
ID Proof
Address Proof
For salaried individuals

Last 3 months' salary slip
Last 6 months' bank statements showing salary credit
Latest copy of Form 16

For self-employed individuals

Business profile
Last 6 months' bank statement
Last 2 years' Income Tax returns & financials (Balance sheet, P&L)
How Do I Apply for a Home Loan?
Applying for a home loan at Clix Capital is super easy. The entire loan application process is digitized and takes only 2-3 minutes. Just follow the simple steps explained below:
Fill out the 'Home Loan Application Form' here.
Share a few details about yourself
Our customer support executive will contact you for a quick chat
Congratulations! Your home loan application is underway and if everything is in order, you'll receive a home loan approval communication from us.
Apply for a Home Loan from us today and inch a step closer to make your dream come true!
For any queries, find us on Facebook, Instagram or Twitter
You can also reach out to us at hello@clix.capital or call us at 124-4740870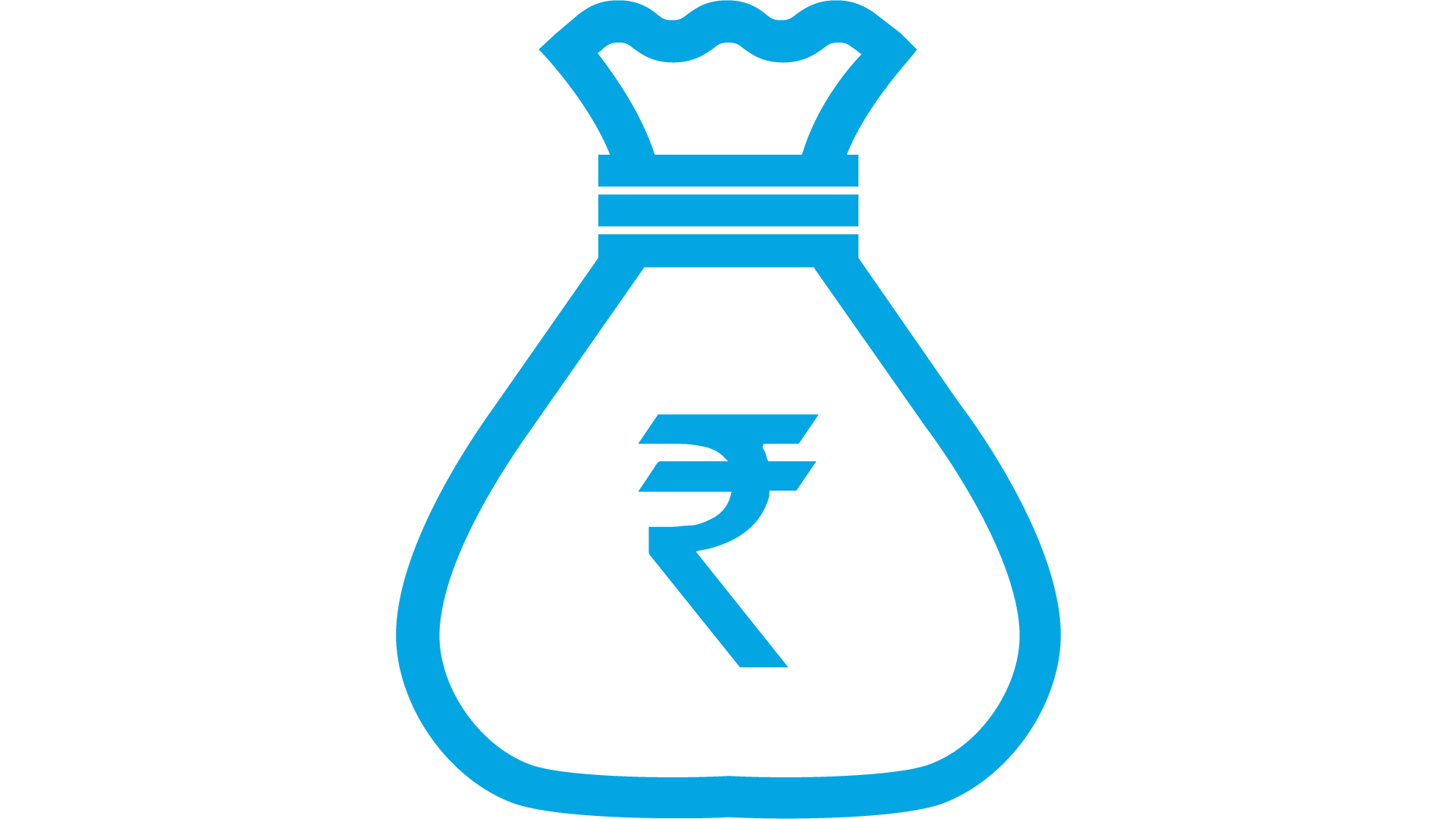 What Documents Do I Need to Provide?
Completed Application Form
We will provide you with a run-of-the-mill application form to detail out all the information we need before processing your personal loan request.
This photograph should be fairly recent and indicative of your current physical appearance.
This can be either your Aadhaar Card, PAN Card, or Government ID (if you happen to be a government employee).
Your Aadhaar Card is the go-to document here. In case your current address is not updated in Aadhaar card, one certified copy of any Official Valid Document (OVD) is required. These OVDs are either your Passport, Voter ID, or Driving License.
This comes in the form of your latest one-month pay slip or Form 16 for the current year.
How Do I Apply For Home Loan online from Clix Capital?

Fill our application form. It only takes 3 minutes to do so!

Our customer representative will talk to you for a quick chat.

Congratulations! You're on your way to secure a personal loan!
FAQs
What is the minimum loan amount I can avail?
At Clix Housing, you can apply for a housing loan that ranges from 10 lakhs to 1 crore.
What will be the tenure and interest rate of my home loan?
At Clix Housing, we provide loans for a tenure of 15 years – however, this figure is dependent on the age and income of the borrower. Meanwhile, the standard interest rate on these loans is around 17%.
What security/collateral do I need to provide?
Generally speaking, the security that you need to provide for the loan is the first and exclusive charge of the property to be financed. In this situation, the deposit of title deeds and/or other such collateral security is to be done as deemed necessary. The title to the property should be clear, marketable and free from any encumbrances. The property should also be within geographical limits of the cities where Clix has a branch office.
What can be the end use of a home loan?
A housing loan can be used to
How do I avail a home loan from Clix?
There's a space at the top and bottom of this page to put in your phone number. Just provide the same and our customer representative will speak with you shortly to get a home loan online!
What will be the tenure, EMI, and interest rate for my home loan?
At Clix Housing, you can choose from customized repayment (EMI) and down payment options. However, the interest rate of your home loan depends on various factors, such as the specifics of your application (including metrics like date and income). While Clix usually applies an interest rate of 17%, we'll tell you the final applicable interest rate once we go through your application form and all supporting documents.
What are the different types of home loans offered by Clix Housing?
You can choose from the following types of loans:
Home loan for a ready or under-construction residential property.
Balance transfer and top-up on your existing loan from any other housing finance company or bank.
A home renovation loan for all your requirements pertaining to improving your house.
What is the concept of EMI?
You repay a loan in Equated Monthly Installments (EMIs) – an amount that combines your principal and interest. Your EMIs begin the month after your full loan amount is disbursed.
What is a pre-EMI?
The pre-EMI is the interest you paid on the loan amount you receive before your EMI period begins. This usually happens in either self-construction or construction stage-linked/partly-disbursed cases.
What is an amortisation schedule?
An amortisation schedule has details on how you can repay your loan, as well as the division between principal and interest charged in each EMI.
What governs my home loan repayment?
Your housing loan repayment is done through a NACH Debit Mandate.
What are the kinds of interest rates offered?
Clix Housing offers two kinds of interest rates:
Floating interest rate
Fixed interest rate for the first 2 to 3 years, followed by a floating interest rate
How can I reach out to Clix for any other information on my home loan?
Just call us on between 9:30am-6:30pm from Monday to Saturday (barring public holidays). Alternatively, you can also write to us at hello@clix.capital to resolve your queries around a non-home loan.
What if I have any other query when it comes to these loans?
It's possible that some questions you might have aren't answered in this FAQ. However, don't worry – Clix has a Most Important Terms & Conditions (MITC) that you can read through to get all the clarity you would need on our loan structure. Please keep in mind that certain factors might vary based on the type of loan and our customer representative will clarify the same if need be.
Sounds too good to be true?
Get in touch now and we'll show you that simple, fast, and accessible personal loans are really possible!