Home Loan Tax Benefits
A home loan proves to be the best source of funding when it comes to purchasing your dream house. But do you know how to save tax with a home loan? With the Union Budget 2020, you can get even more benefits in the form of income tax benefits if you avail a home loan before 31st March 2021? Read on to know what we are talking about.
The Union Budget of 2020 proposed to increase income tax benefits on interest payments on home loans by ₹ 1.5 lakh. This means that you can now avail of a tax deduction of up to ₹ 3.5 lakh. Under Section 80EEA, this deduction offers income tax benefits of up to ₹ 1.5 lakh on the interest you pay on your home loan. These benefits are provided in addition to the present exemption of ₹ 2 lakh under Section 24 (b).
However, to avail of these tax exemptions on home loans, the stamped value of your purchased house should be a maximum of ₹ 45 lakh and you must avail of the loan before 31st March 2021. Besides that, these benefits are available to buyers who avail of a home loan under the PMAY CLSS scheme only. With these benefits, the Indian government aims at providing financial relief to the borrowers, making housing even more affordable for them.
Different Sections of Income Tax Act Providing Home Loan Tax Benefit 2021
You can avail of a tax benefit on housing loan under the following Income Tax Act Sections:
Section 80C: Under this section, you can avail of a tax deduction of up to ₹ 1.5 lakh on the principal repayment from your taxable income. This includes registration charges and stamp duty, but you can claim this benefit only once.
Section 24: Under this section, you can avail of a tax deduction of up to ₹ 2 lakh on the payable interest amount. This deduction is applicable only if your property's construction finishes in 5 years. If the construction does not complete within this time limit, you will be able to claim up to ₹ 30,000 only.
Section 80EE: Under this section, first-time home buyers get an additional tax benefit of ₹ 50,000 on home loan interest. However, there are conditions that the amount of home loan should be a maximum of ₹ 35 lakh, and the property value should not be more than ₹ 50 lakh.
Conditions Applicable
You can avail of the tax exemptions only if you buy a ready-to-move-in house or when your property's construction completes.
You can enjoy these home loan tax benefits every year and save big.
Your claimed home loan tax benefit will be reversed if you sell off the purchased property within 5 years of possession.
You can rent out your purchased property. But in that case, the maximum amount will not be applicable for the claim as an exemption.
At the time of taking out a home loan, if you continue renting another property where you are presently staying, you may also get a home loan tax benefit against RA
Any person who purchases a property for renting our or self-occupation is eligible to claim tax benefit on housing loan. You may also claim these benefits if you are the co-borrower or co-owner of the property.
If you take a home loan protection insurance policy, the insurance premiums that you pay are also tax-deductible, provided that you yourself make the payment. If your lender pays the premium, you will not get the deductions.
Home loan top-ups are also eligible for tax benefits, provided that you take it for acquisition, construction, repair, or renovation of a residential property.
Home Loan Tax Benefits on Joint Home Loans
If you are taking a joint home loan, each borrower can avail of the tax benefits from their individual taxable income. Each member can claim a home loan tax benefit of ₹ 2 lakh on paid interest and ₹ 1.5 lakh on principal. The only condition is that each applicant should also be the co-owner of the purchased property.
Home Loan Tax Benefits on Second Home
If you take a home loan to purchase a second property, the home loan tax benefit second home would be applicable on the interest to be paid only. Since there are no caps applicable, you may claim the complete amount you paid as interest.
As far as income tax is concerned, at present, only one property can be claimed as self-occupied, and you have to make tax payments on the second property depending on the notional rent. The latest Union Budget has a proposal that an individual must be allowed to claim a second property as their self-occupied home as well. If that gets approved, borrowers will be able to save even more home loan tax benefits of owning a second property.
Procedure to Claim Home Loan Tax Benefit
The procedure to claim home loan tax benefits before possession is quite simple and straightforward. Here are the steps to follow:
The residential property should be in your name. If you are taking a joint loan, make sure that all applicants are co-owners of the property.
Calculate the amount of tax benefit on housing loan you are eligible for.
Give the home loan interest certificate to your employer and ask them to adjust the TDS. If you cannot do this, you will have to file IT returns.
If you are a self-employed individual, you don't need to submit these papers. However, keep them ready in case a query arises.
How Home Loan Tax Benefits are Calculated?
that you can avail of is calculated based on a number of factors, including your home loan amount, existing tax deductions, interest rate, your annual salary, etc.
If you are looking forward to purchasing a property in India, then the Indian government has taken substantial steps to make housing affordable for all. The PMAY scheme launched in 2015 has taken great leaps in the direction.
Looking forward to taking a home loan and avail of these tax benefits? Apply for a home loan from Clix Housing and get the needed funds fast. Our easy application and fast approval and disbursal process can give you access to a home loan to build your dream house and avail of the applicable tax benefits. Apply here and get your loan disbursed within a matter of minutes.
For any queries, find us on Facebook, Instagram, Linkedin, Twitter, or Whatsapp
You can also reach out to us at hello@clix.capital or call us at 124-4740870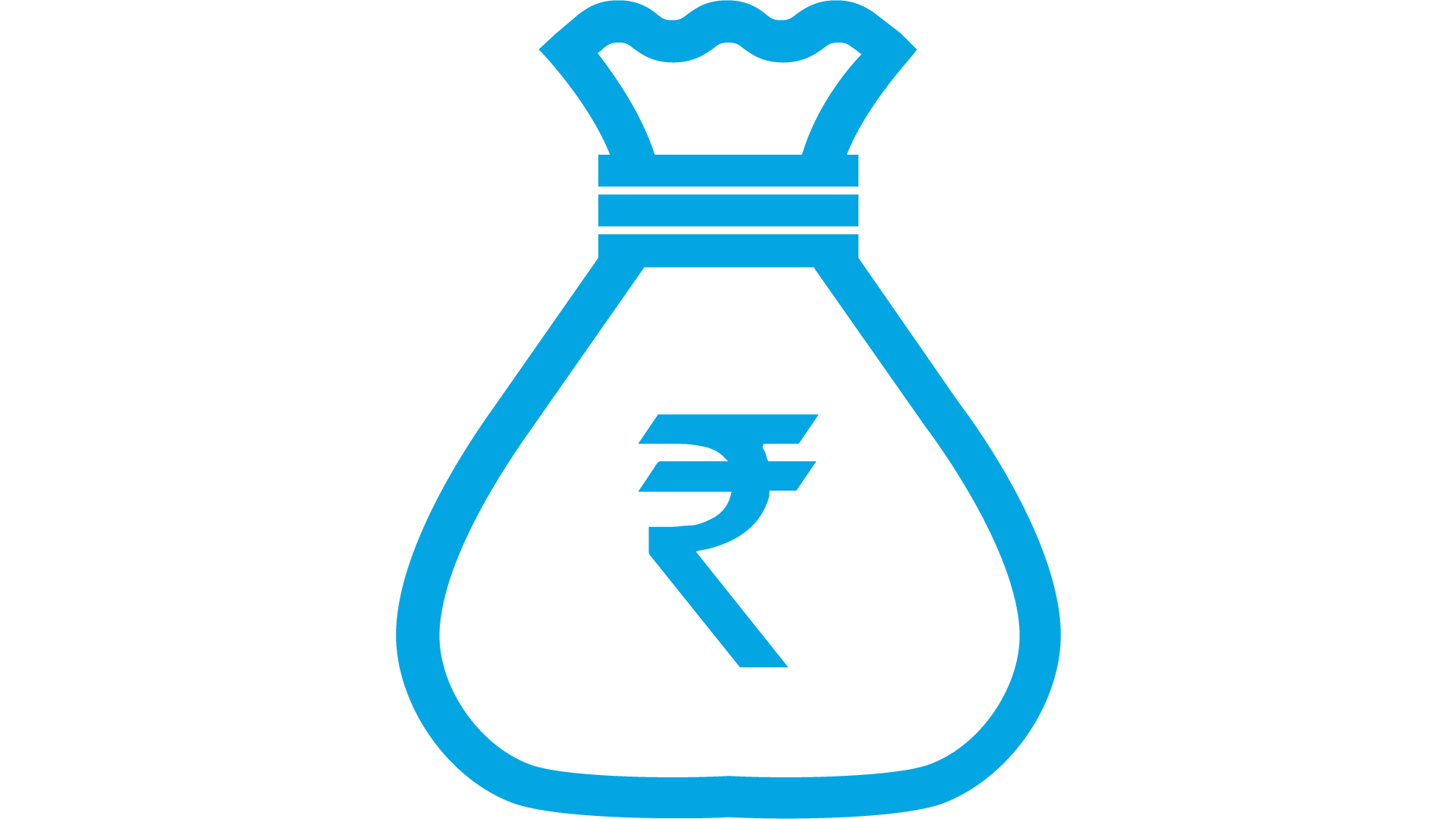 What Documents Do I Need to Provide?
Completed Application Form
We will provide you with a run-of-the-mill application form to detail out all the information we need before processing your personal loan request.
This photograph should be fairly recent and indicative of your current physical appearance.
This can be either your Aadhaar Card, PAN Card, or Government ID (if you happen to be a government employee).
Your Aadhaar Card is the go-to document here. In case your current address is not updated in Aadhaar card, one certified copy of any Official Valid Document (OVD) is required. These OVDs are either your Passport, Voter ID, or Driving License.
A copy of the salary slip for the past 3 months.
A copy of the latest Form 16.
Updated bank statements showing salary and saving entries for the last 6 months.
For Self-Employed Individuals
Business profile:
Last 6 months' bank statement.
Last 2 years' Income Tax Returns and financials, including balance sheets and profit/loss accounts of the business/profession.
*Please note that while only scans or photocopies of your documents are required while applying for a loan, you might want to carry original documents in case of verification. Approving the loan application is at the sole discretion of Clix; we might ask for further documents for a more thorough assessment of your loan.
How Do I Apply For A Home Loan?

Fill our application form. It only takes 3 minutes to do so!

Our customer representative will talk to you for a quick chat.

Congratulations! You're on your way to secure a personal loan!
FAQs
What is the minimum loan amount I can avail?
At Clix Housing, you can apply for a housing loan that ranges from 10 lakhs to 1 crore.
What will be the tenure and interest rate of my home loan?
At Clix Housing, we provide loans for a tenure of 15 years – however, this figure is dependent on the age and income of the borrower. Meanwhile, the standard interest rate on these loans is around 17%.
What security/collateral do I need to provide?
A housing loan can be used to
What can be the end use of a home loan?
A housing loan can be used to
How do I avail a home loan from Clix?
There's a space at the top and bottom of this page to put in your phone number. Just provide the same and our customer representative will speak with you shortly to get a home loan online!
What will be the tenure, EMI, and interest rate for my home loan?
) and down payment options. However, the interest rate of your home loan depends on various factors, such as the specifics of your application (including metrics like date and income). While Clix usually applies an interest rate of 17%, we'll tell you the final applicable interest rate once we go through your application form and all supporting documents.
What are the different types of home loans offered by Clix Housing?
You can choose from the following types of loans:
Home loan for a ready or under-construction residential property.
Balance transfer and top-up on your existing loan from any other housing finance company or bank.
A home renovation loan for all your requirements pertaining to improving your house.
What is the concept of EMI?
You repay a loan in Equated Monthly Installments (EMIs) – an amount that combines your principal and interest. Your EMIs begin the month after your full loan amount is disbursed.
What is a pre-EMI?
The pre-EMI is the interest you paid on the loan amount you receive before your EMI period begins. This usually happens in either self-construction or construction stage-linked/partly-disbursed cases.
What is an amortisation schedule?
An amortisation schedule has details on how you can repay your loan, as well as the division between principal and interest charged in each EMI.
What governs my home loan repayment?
Your housing loan repayment is done through a NACH Debit Mandate.
What are the kinds of interest rates offered?
Clix Housing offers two kinds of interest rates:
Floating interest rate
Fixed interest rate for the first 2 to 3 years, followed by a floating interest rate
How can I reach out to Clix for any other information on my home loan?
Just call us on between 9:30am-6:30pm from Monday to Saturday (barring public holidays). Alternatively, you can also write to us at hello@clix.capital to resolve your queries around a non-home loan.
Floating interest rate
Fixed interest rate for the first 2 to 3 years, followed by a floating interest rate
What if I have any other query when it comes to these loans?
It's possible that some questions you might have aren't answered in this FAQ. However, don't worry – Clix has a Most Important Terms & Conditions (MITC) that you can read through to get all the clarity you would need on our loan structure. Please keep in mind that certain factors might vary based on the type of loan and our customer representative will clarify the same if need be.
Sounds too good to be true?
Get in touch now and we'll show you that simple, fast, and accessible personal loans are really possible!