Home Loan for Women
Today, Indian women are becoming financially independent whether it be through their choice of pursuing a career or being an entrepreneur. Whether it's sports, fashion, business, or military, women have taken great strides towards contributing and building the economy. Just like gaining financial confidence, women are also actively and equally participating in making major decisions for their family, opting for and purchasing a new home is one of them.
Purchasing a property is undoubtedly one of the biggest financial decisions you make in your life. However, with real estate rates skyrocketing in India, it is difficult to buy a house without taking a loan. Here, home loans become a necessity. Over the last few years, there has been an increase in the number of women applying for home loans. To keep at par with such a scenario, several home loan lenders are creating lucrative opportunities for home loan for women much like Clix Housing.
Intending to financially motivate and empower women to buy their dream house, we offer home loans with easy eligibility conditions, minimal documentation requirements, and an easy and fast application and approval process.
We Have a Bevy of Personal Loan Offerings!

Home Renovation/Expansion Loan
Clix Capital will provide you with the means to turn your house into a dream home!
Reasons to Take a Home Loan
Being the owner of a house brings pride and satisfaction to all. Our home loans have multi-fold benefits and can be used to meet different requirements. You can apply for our home loan for any of the following reasons:
To Buy a New Property
Once you select your dream house perfect for your family needs, check your eligibility, prepare your documents, and apply for a home loan online to make it happen!
To Fund Your Home Renovation or Improvement Project
Clix Housing home loan is an ideal source of funding for your home improvement project. It's terrifying to see your hard-earned house in dire condition. You no longer need to worry about waiting while saving to take care of expenses for renovation, repair or improvement. Fund your home improvement project using our Home Improvement Loan
To Top-Up Your Home Loan
Existing home loan not sufficient to buy the house you have an eye on? Don't compromise with anything less. Get a Top-Up Home Loan and get the extra funds you need.
To Purchase a Plot
Sometimes, readymade houses may not fit the image of your dream house. You may want to get involved in every minute detail of the house's construction by purchasing a plot and getting it constructed from scratch. This is where our
Features & Benefits of Home Loans
Whether you are looking forward to buying, renovating, or constructing your house, Clix Housing offers a loan to help you every step of the way. We can be your one-stop solution for all your housing finance needs when it comes to home loans. Easy finance, simple eligibility conditions, and minimal documentation requirements help you concentrate on your house. Leave the financials to us!
Here are some of the features of Home Loan by Clix Housing:
High Loan Amountigh
You may avail Clix Housing Home Loan of up to ₹ 1 crore to finance any property within that limit. So, this gives you the freedom of choosing a house you always dreamt of.
Flexible Repayment Terms
There are several factors, based on which you can choose a loan repayment term, including your income, property price, interest rate, and EMIs. You may avail of a home loan now and repay it in easy monthly instalments over a period of as long as 25 years.
Multiple Options of End Use
You may use our home loan amount not only to purchase a property but also to renovate your existing house or to purchase a plot and self-construct your house on it. Considering this, the home loan you receive becomes a versatile source of funds.
Minimal Documentation
Whether you are applying for a home loan for buying, renovating, or self-constructing your house, we keep paperwork as limited as possible. Find details
Collateral Requirement for Clix Housing Home Loan
You need to provide the first and exclusive charge of the property you are planning to buy to Clix Housing. To do that, you have to deposit the title deed and other such collateral security to us. Make sure that the property title is clear, marketable, and encumbrance-free. Apart from that, the property should be located within the geographical boundaries of a city where Clix Housing already has a branch office.
Eligibility Criteria to Get Clix Housing Home Loan
Via Clix Housing, any Indian citizen can get a home loan easily and quickly. Terms of eligibility include the following:
You must be minimum 18 years old at the time of loan application, and maximum 65 years old by the loan term-end.
You must be a self-employed professional or a salaried employee
The combined income of your household should be a minimum of ₹ 3 lakhs per annum
If you meet these simple eligibility conditions, you are good to go with your home loan application process.
Documents Required for Clix Housing Home Loan
Completely filled online application form
Passport-sized photograph
Identity Proof- Aadhaar card, Pan card, or Government ID for government employees
Address Proof- Aadhaar card, passport, voter ID, driving license, or utility bills for the last 2 months
For salaried individuals
Last 3 months' salary slip
Last 6 months' bank statements showing salary credit
The latest copy of Form 16
For self-employed individuals
Business profile
Last 6 months' bank statement
Last 2 years' Income Tax returns & financials, including balance sheet, Profit and Loss accounts
Does Credit Score Play a Role in Home Loan Approval?
A credit score is a 3-digit number that is based on your transactions and credit history. Even if you meet the above eligibility criteria, your loan approval and interest rate largely depend on your credit score. A credit score of over 750 shows that you are a responsible borrower. Defaulting on payments puts you through as a high risk borrower and lenders will mark it negatively while reviewing your application for approval.
Check your credit score here. If it is less than 750, follow the below-mentioned tips to improve it:
Identify any errors or wrong entries in your credit report and dispute them with your credit bureau.
Keep a balance between your income and expenses. Make a budget and keep your expenditure within its limit, at the same time saving some amount as well every month.
Stay updated with your payments and avoid any late payments or missed payments.
Clear your credit card bills on time.
Know your credit card limit and keep your expenses well below it.
Avoid applying for new loans unless you improve your credit score. As bad credit score will only lead to rejection of your loan applications, and invite hard enquiries on your credit report that further decrease your credit score
Pay off high-interest rate loan first
Retain your old accounts and credit cards instead of closing them, if there are no applicable fees.
Factors that Determine EMIs, Tenure, and Interest Rate for Home Loan for Women
Clix Housing gives you the freedom to choose customised repayment EMIs along with the down payment options. The usual interest rate applicable on a home loan for women or men depends on numerous factors, however, the final terms are determined based on an individual's loan application and financial profile that includes the following:
Credit score
Credit history
Loan amount applied
Number of EMIs
Age
Income
Employment history
Use the Home Loan Calculator available here to calculate your EMIs and choose the most suitable loan repayment plan. You have two options of interest rates to choose from:
Floating interest rate
Fixed interest rate for the first 2-3 years, and then floating interest rate for the rest of the loan term
Factors that Affect Your Home Loan EMIs
The home loan EMIs you have to pay every month are determined based on certain factors, including the following:
Loan amount: The higher the loan amount you apply for, the higher EMIs you have to pay.
Applicable interest rate: Percentage at which the lender charges interest on your loan, that further depends on your income, credit score, age, and employment.
Loan tenor: Period during the length of which you have to pay your EMIs
How to Apply for a Home Loan for Women from Clix Housing?
Clix Housing has a simplified home loan application procedure. Proceed with the following steps to get a home loan with ease:
Send us a duly filled Home Loan Application Form
Share your name, email address, and pin code
Tell us the loan amount you want to apply for
Fill the OTP sent to your mobile number
Submit
Our customer representative will call you to discuss the loan details
If everything's fine, you will be on your way to getting your home loan approval
Looking forward to buying your dream house using a home loan? Select the best loan plan from Clix Housing and apply online instantly.
For any queries, find us on Facebook, Instagram, Linkedin, Twitter, or Whatsapp
You can also reach out to us at hello@clix.capital or call us at 124-4740870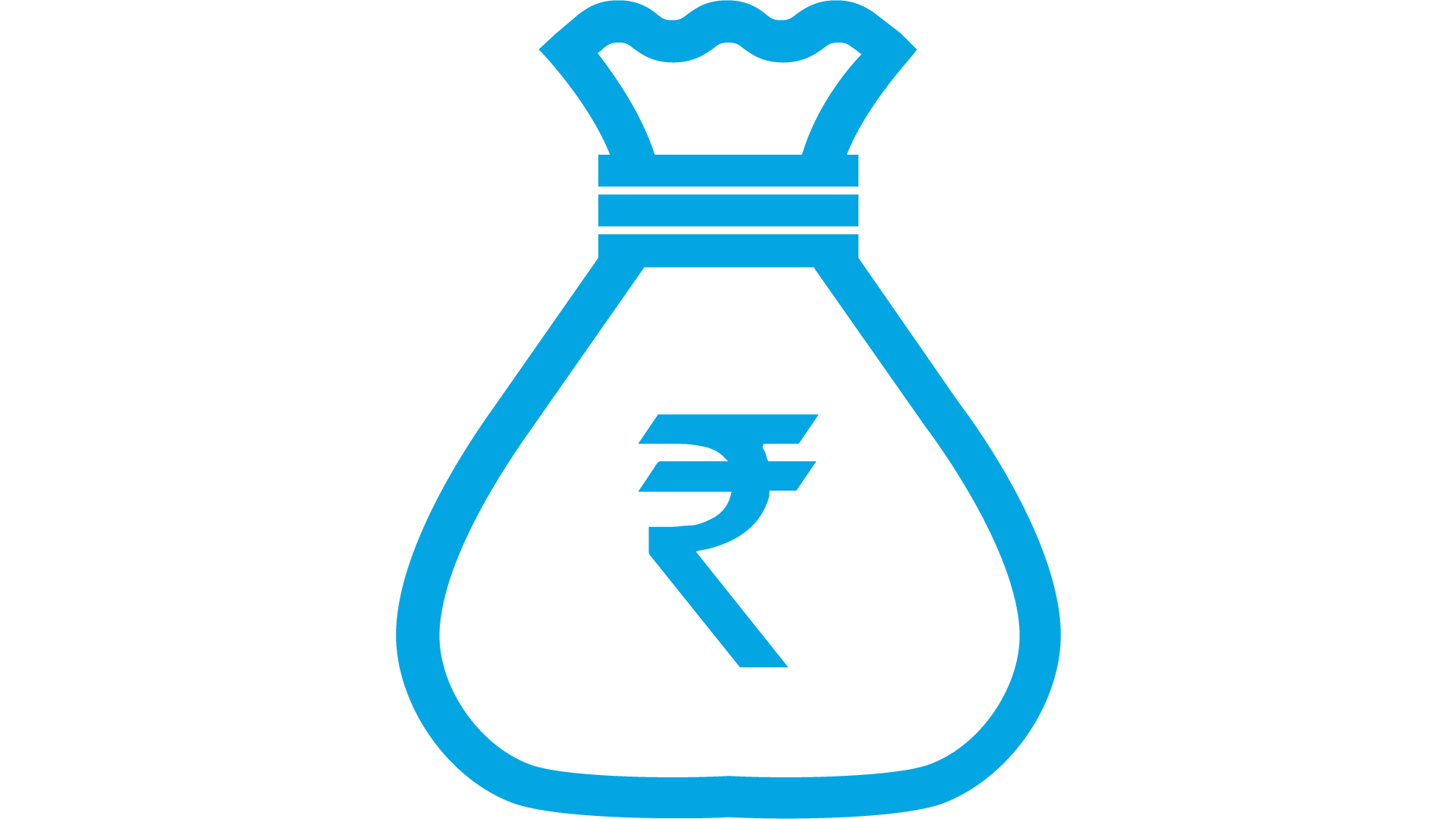 What Documents Do I Need to Provide?
Completed Application Form
We will provide you with a run-of-the-mill application form to detail out all the information we need before processing your personal loan request.
This photograph should be fairly recent and indicative of your current physical appearance.
This can be either your Aadhaar Card, PAN Card, or Government ID (if you happen to be a government employee).
Your Aadhaar Card is the go-to document here. In case your current address is not updated in Aadhaar card, one certified copy of any Official Valid Document (OVD) is required. These OVDs are either your Passport, Voter ID, or Driving License.
A copy of the salary slip for the past 3 months.
A copy of the latest Form 16.
Updated bank statements showing salary and saving entries for the last 6 months.
For Self-Employed Individuals
Business profile:
Last 6 months' bank statement.
Last 2 years' Income Tax Returns and financials, including balance sheets and profit/loss accounts of the business/profession.
How Do I Apply For A Home Loan?

Fill our application form. It only takes 3 minutes to do so!

Our customer representative will talk to you for a quick chat.

Congratulations! You're on your way to secure a personal loan!
FAQs
What is the minimum loan amount I can avail?
At Clix Housing, you can apply for a housing loan that ranges from 10 lakhs to 1 crore.
What will be the tenure and interest rate of my home loan?
At Clix Housing, we provide loans for a tenure of 15 years – however, this figure is dependent on the age and income of the borrower. Meanwhile, the standard interest rate on these loans is around 17%.
What security/collateral do I need to provide?
A housing loan can be used to
What can be the end use of a home loan?
A housing loan can be used to
How do I avail a home loan from Clix?
There's a space at the top and bottom of this page to put in your phone number. Just provide the same and our customer representative will speak with you shortly to get a home loan online!
What will be the tenure, EMI, and interest rate for my home loan?
and down payment options. However, the interest rate of your home loan depends on various factors, such as the specifics of your application (including metrics like date and income). While Clix usually applies an interest rate of 17%, we'll tell you the final applicable interest rate once we go through your application form and all supporting documents.
What are the different types of home loans offered by Clix Housing?
You can choose from the following types of loans:
Home loan for a ready or under-construction residential property.
Balance transfer and top-up on your existing loan from any other housing finance company or bank.
A home renovation loan for all your requirements pertaining to improving your house.
What is the concept of EMI?
You repay a loan in Equated Monthly Installments (EMIs) – an amount that combines your principal and interest. Your EMIs begin the month after your full loan amount is disbursed.
What is a pre-EMI?
The pre-EMI is the interest you paid on the loan amount you receive before your EMI period begins. This usually happens in either self-construction or construction stage-linked/partly-disbursed cases.
What is an amortisation schedule?
An amortisation schedule has details on how you can repay your loan, as well as the division between principal and interest charged in each EMI.
What governs my home loan repayment?
Your housing loan repayment is done through a NACH Debit Mandate.
What are the kinds of interest rates offered?
Clix Housing offers two kinds of interest rates:
Floating interest rate
Fixed interest rate for the first 2 to 3 years, followed by a floating interest rate
What if I have any other query when it comes to these loans?
It's possible that some questions you might have aren't answered in this FAQ. However, don't worry – Clix has a Most Important Terms & Conditions (MITC) that you can read through to get all the clarity you would need on our loan structure. Please keep in mind that certain factors might vary based on the type of loan and our customer representative will clarify the same if need be.
Sounds too good to be true?
Get in touch now and we'll show you that simple, fast, and accessible personal loans are really possible!